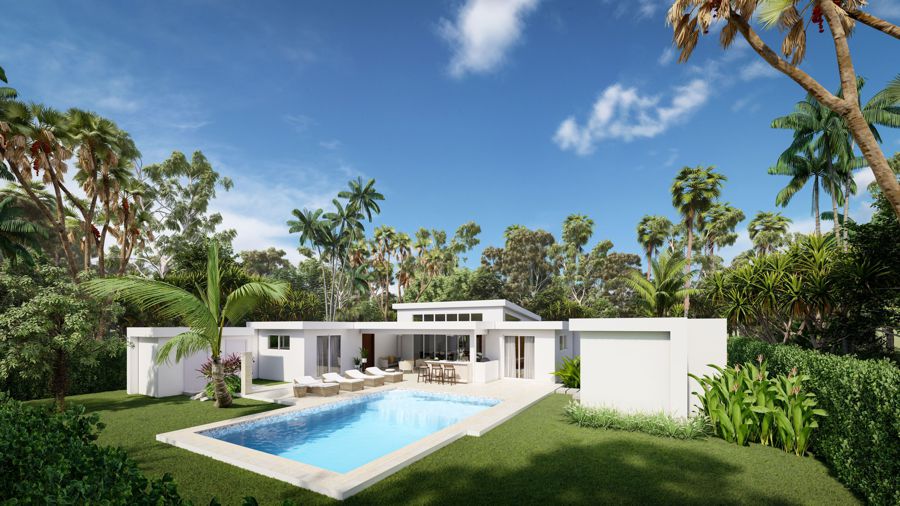 Your Perfect Villa
is waiting for you at casa linda
Are you preparing to embark on an unforgettable trip to Cabarete? Read our guide below to learn about all the adventures you can experience in the Dominican Republic! 
Fun Things To Do!
There are plenty of fun things to do in Cabarete. Many visitors and ex-pats spend their days by the beach and participate in an abundance of water activities, while other adventurous souls prefer taking fabulous hikes by the waterfall and enjoying the breathtaking views. Whether you're looking to relax by the beach or join the music and dance in Cabarete's nightlife, there's always something for you to do! 
Embark On The Adventure! 
Kitesurfing, waterfall hikes, paddle boarding, horseback riding and much more – the adventures are endless in Cabarete! You can sign up for kitesurfing, regular surfing, or horseback riding at many beaches in the Dominican Republic! There are many surf lessons available for as little as $50 for a 2-3 hour lesson if you're a beginner. If you're a pro, many beaches rent out surfboards without lessons where you can show off your skills!
Many outdoor lovers also enjoy going on waterfall hikes as they experience the Dominican Republic wilderness and explore the refreshing waterfalls. Spend your day listening to the soothing sound of water cascading down the rocks and enjoying the fresh cool air as the sun's rays peek through the trees and caress your skin. 
Nightlife!
Nightlife in North America can be fun; however, more often than not, people are usually cramped in nightclub downtown with loud techno music playing on repeat and very dim lighting. Nightlife in Cabarete is the complete opposite; it is much more slowed down than nightlife in North America. For starters, most places feature live music in an open area to invite all passersby to join the fun! There are also dedicated places for dancing where you can join your partner and dance all night long! You can also visit several bars by the beach where you can grab a drink on the beach and enjoy the cool summer night breeze. 
How to Get Around?
Like most of the Dominican Republic, there are many methods of transportation that you can take to get around Cabarete. You can easily hire a private taxi driver for the day to take you around Cabarete as you discover different places in the region. Motorcycle taxi services are also another popular transportation method in Cabarete as they are available all around town, and you can quickly get a ride from one part of town to another. Cabarete is one of the most walkable towns in the Dominican Republic; you can enjoy long walks on the beach and visit several restaurants and shops in town! 
Dominican Republic Real Estate (Cabarete)
In a beautiful country like the Dominican Republic, it's difficult to say goodbye! Rather than bringing your vacation to an end, why not extend it into the ultimate gateway and enjoy your vacation in your own private villa? With Casa Linda's private villas, you can purchase your first Dominican Republic real estate in Cabarete! We offer our customers a range of villa floor plans and prices to suit their budgets! Build a luxury private villa in the Dominican Republic and enjoy the beauty of Cabarete for years to come! 
Ready to Make the Move?
The Dominican Republic is not a one-time-visit country; it's a let's-move-here-today paradise! Contact Casa Linda to learn more about our Dominican Republic real estate in Cabarete!