NOTHING AVERAGE GOING ON HERE!
Known for warm and hospitable people, Dominican Republic (or DR) is a destination like no other, featuring astounding nature, intriguing history and rich culture. Be fascinated by diverse landscapes featuring towering mountains, lush rain forests and kilometers of pristine coastline and incredible beaches.
Our country overflows with fascinating history, museums and exciting cultural experiences like music, art and festivals, plus uniquely Dominican specialties such as cigars, rum, chocolate, coffee, merengue, amber and larimar.
Here you can dance to the pulse pounding thrill of the merengue, explore ancient relics of centuries past, delight in delicious Dominican gastronomy or enjoy ecotourism adventures in our magnificent national parks, mountain ranges, rivers and beaches.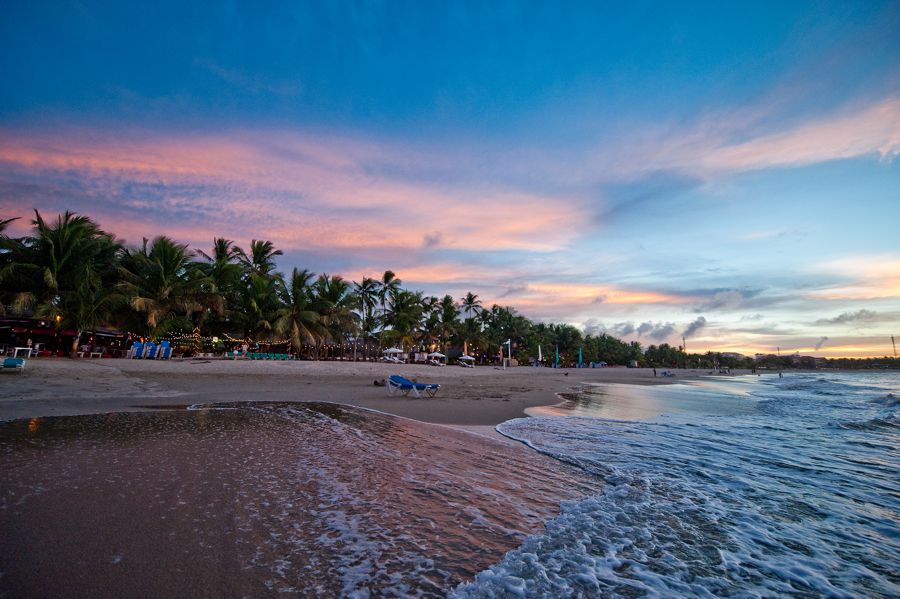 Long known as a vacation hotspot, this amazing country is also a haven for second home buyers, expats and retirees.  First world services, mixed with an active community and near perfect year-round weather adds up to a pretty amazing way of life. Throw in a stable government easy residency process, and you have a winner all around.
QUICK FACTS
DR is a member of the United Nations and participates in many of its specialized and related agencies, including the World Bank, International Labor Organization, International Atomic Energy Agency, and International Civil Aviation Organization. It is a member of the OAS and of the Inter-American Development Bank.
Dominican Republic's most important trading partner is the United States (75% of export revenues). Canada is now the 2nd biggest investor in the Dominican Republic.
Population 10,800,000 (2015 Census)
Peso
Government: Representative Democracy
Legal age: 18
Ethnic groups: Mixed 73%, European 16%, African origin 11%.
Language: Spanish with English spoken in tourist areas.
Education: Attendance–70%. Literacy–84.7%.
Health: Life expectancy– 71 years for men, 73.1 years for women.
Electricity: 110 volt, 60Hz as in North America and Canada
Terrain: Rugged highlands and mountains with fertile valleys interspersed.
Elevation extremes: lowest point: Lago Enriquillo -46M, highest point Pico Duarte at 3,175M or 10,477 feet.
Natural resources: Nickel, bauxite, gold and silver.
Land use: Arable land: 21%, permanent crops: 9%, permanent pastures: 43%, forests and woodland: 12%, other: 15% (1993 est.)
The DR's Pico Duarte reaches 10,417 feet (3,175 meters) and the lowest point, Lake Enriquillo exceeds 129 feet (39 meters).
THE BEST WEATHER
Average temperature of 28° Celcius (82° Fahrenheit)
No hurricane ever reached on the north coast
DIVERSE & STABLE
#1 tourist destination in the Caribbean. 6,187,542 visitors flew to the Dominican Republic in 2017
Foreign investment-friendly representative democracy
Fully owned property with similar title system to Canada and the US
Large, active, welcoming expat community
Strong economic ties to US and Canada
A COUNTRY OF FIRSTS
Discovered in 1492 by Christopher Columbus & the first permanent European settlement in the Americas
Rich culture overflowing with museums, art, festivals, music
NOW YOU KNOW
Gregorio Luperon International Airport (POP), also known as the Puerto Plata International Airport, is only 20 minutes from Sousa and Cabarete
The country is the second largest in the Caribbean (18,704 square miles or 48,443 square kilometers)
1000 miles of coastlines, stunning beaches, crystal clear waters
Language: Spanish with English spoken in tourist areas
Currency: Dominican Peso (RD$)