Often not thought about, it's really one of the most important things.
People are are social creatures. Life can be lonely without people to share it with.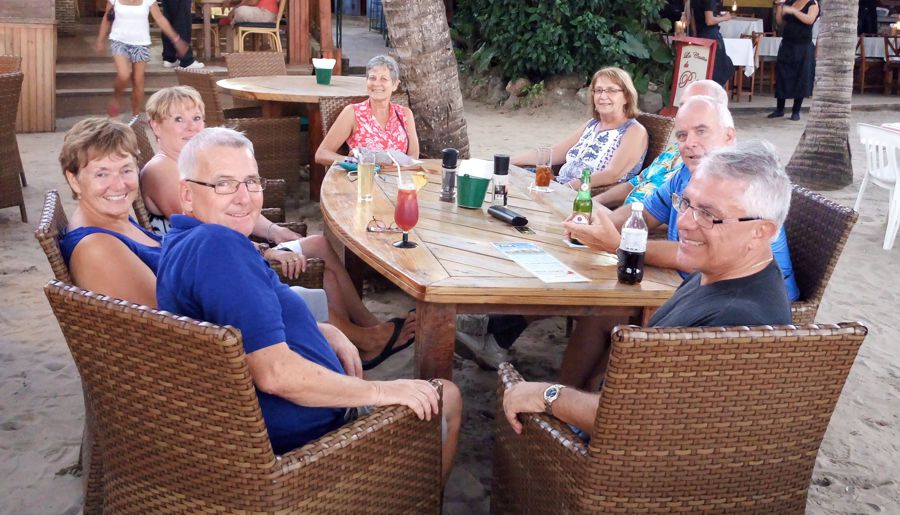 We Believe in  Building a Strong, Active Community
At Casa Linda, we offer much more than just great villas in the Caribbean. We offer a lifestyle that includes an active, friendly community. We have a full time Community Engagement staff member who plans owner events like tours, shopping, exercise classes, dances, movie nights, games and more.
Having friends who enjoy similar interests can make the DR feel like home more quickly.  Happy owners are our priority.
We Want You to Thrive 
Casa Linda offers a full time Owner's Liaison staff member whose job is to help owners with problems, questions, ideas, and help wherever needed.
We facilitate events and structured fun so people can get to know each other in a relaxed way. Our restaurants, beach clubs and other onsite amenities are central meeting places for conversation fun. There is a dedicated Facebook page just for our owners. It's a great way to communicate – particularly for those that are only here part-time.  
A Long History of Expats
The Sosua and Cabarete of the Dominican Republic has been home to Canadians, Americans and Europeans for almost 40-years. This means that our community is large, active and growing all the time. We have a small town feel, in an expat community that offers activities that will interest you.
Whatever your interests or hobbies, there is a group here you can join.  For full or part time life, our community is here to welcome you home.
Great hospitals, shopping, restaurants, beaches & much more await!
Join us and have fun in the sun!
Talk to us!  We are here to provide information, answers & show you how possible a DR villa really is.