Your villa, your way.
Casa Linda provides a knowledgeable sales staff who can help you choose the right lot and floorplan to fit your personal tastes; needs (now and into the future); budget; and dreams. Below are some standard building options – please keep in mind we are a custom builder and will do what's necessary to get you the home you want.
Choice of base building materials: block or foam panel construction. Each type has its benefits and our staff will explain the virtues of each.
Choice of color and styles of cabinets, doors, floor/bath tiles, countertops, and paint. You will work with our project coordinator in our design centre to choose the materials you like for villa. We will offer helpful advice based on our experience. Please feel free to bring your own pictures and ideas!
Choice of pool shape and size of complimentary sunbed area.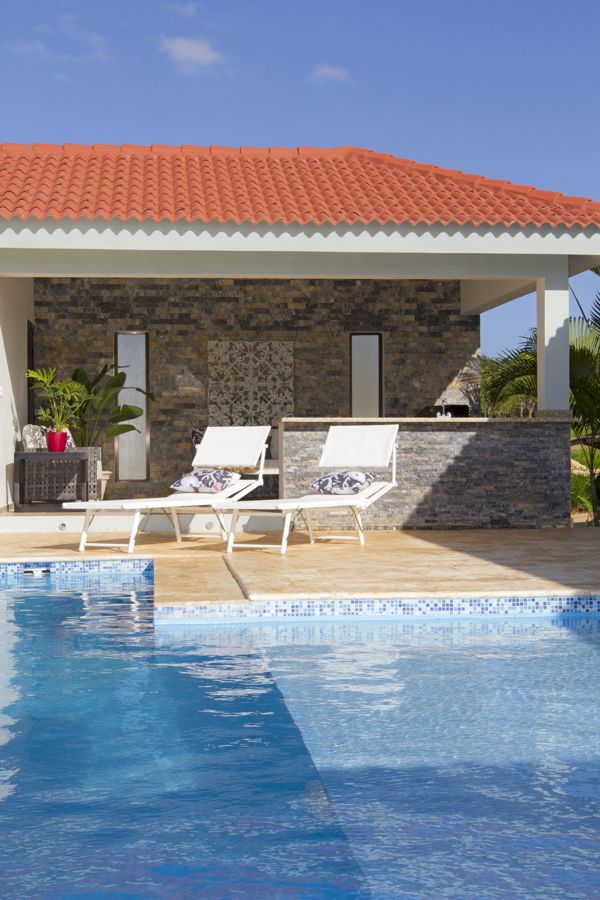 Some Great Custom Ideas:
We offer many standard upgrades that you can add to any villa. Or, if you have an idea for something special, bring it to us for pricing.
Below is a list of general upgrades:
A bigger or smaller pool (than comes with the style of the villa you choose)
Infinity, salt water or mirror pool
Roof top terrace
Indoor/outdoor master bedroom shower
Jacuzzi
Swim up bar
Living wall
Fountain or pond
Move to a larger lot than comes with the villa style you choose
Additional square metres/feet of construction (eg. make a house larger, add on space)
Extend the covered terrace
Outdoor palapa
Outdoor kitchen
Carport
Fence
Larger pool deck
Larger windows/doors
Extend the ceiling height or vault the roof