One of the most visited islands in the Caribbean is the Dominican Republic. It has become THE place to be within its ex-pat communities. All year-round, you'll experience sunshine, great weather and countless festivals! Once you step foot in the Dominican Republic, you'll instantly fall in love with the vibrant culture, the freshly cooked food and the picturesque view from the island. 
Investing in the DR has exponentially increased in the last decade. Business people, entrepreneurs and retirees have opened restaurants, launched companies and paved their way into real-estate properties. It's not too late for you to start your investment in the Dominican Republic, and here is how you can start. 
Safe Start
At the start of any new investment, it is normal to be concerned with the country's economy, finances, and investment return. The Dominican Republic has seen remarkable GDP growth and a substantial poverty reduction in the past decade. It has trade agreements with almost 50 countries and has carried out essential trade policies worldwide since the 1990s. Starting an investment in the DR is a safe start for you as it is one of the strongest economies in Latin America, making it the most stable nation in the Caribbean Islands. 
Now that you have settled on investing in the Dominican Republic, you're probably wondering: What can I invest in that is safe, affordable and has high returns? The best place to start would be real estate.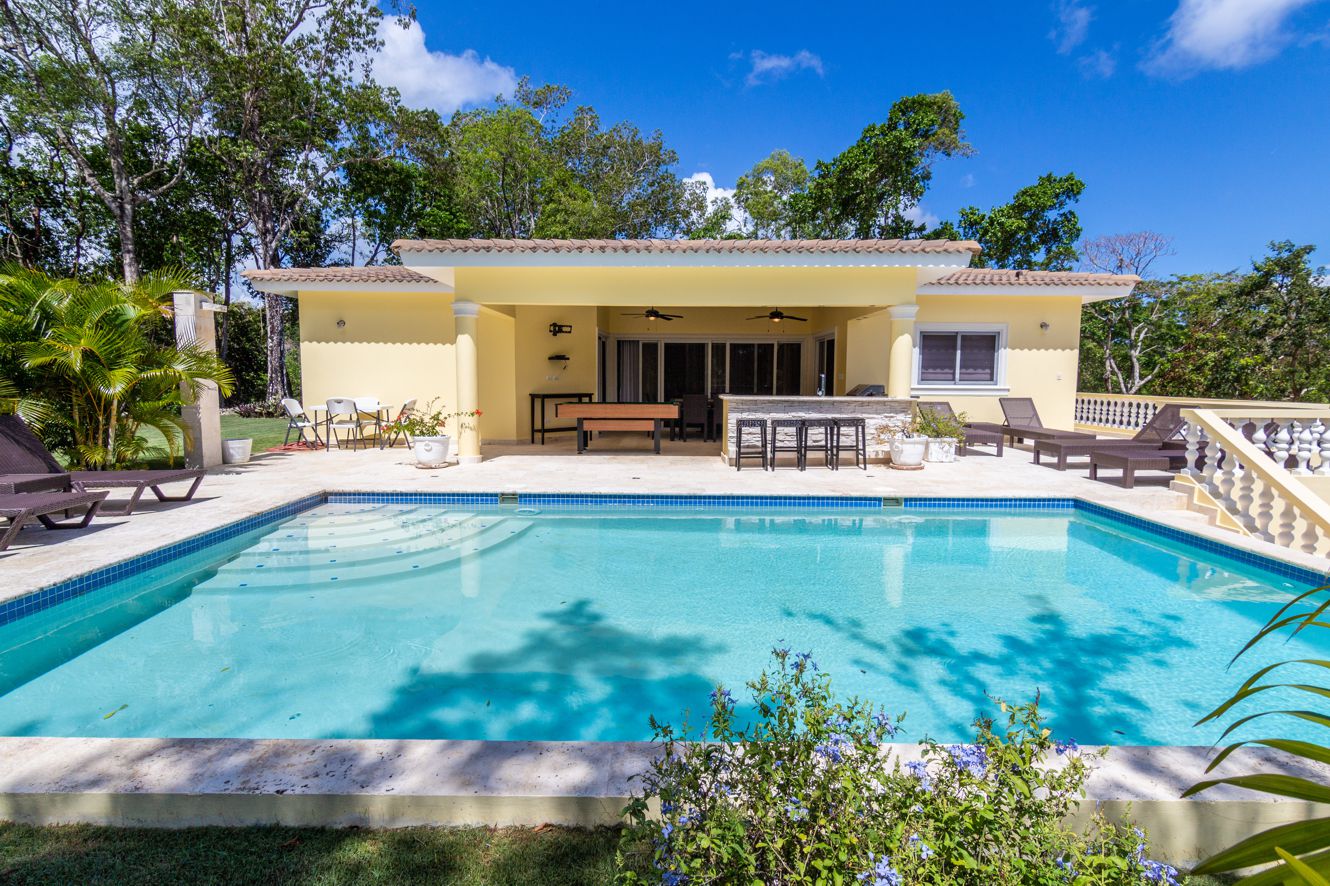 Real Estate in the Dominican Republic
Many countries are willing to let foreigners invest in real estate; however, only a few countries have a relatively easy residency process for those who want to move permanently. Once you begin your investment, you will definitely be looking to stay longer than 60 days in the country and check on your property as frequently as you need. The Dominican Republic is very accommodating and genuinely encourages foreign investors to begin their journey and embrace the culture.
What can I invest in with only a quarter of a million dollars? Well, with Casa Linda properties, you can start your investment as low as 185,000 USD. We offer free in-house architectural services as well, so you can build your own villa as you desire! Our villas range from guesthouses to a five-bedroom home; you can fully customize it as you see fit. 
Once you purchase your villa, Casa Linda Quality Communities offer the option of working with an approved Rental Host. This service will cover the marketing of your property on all major travel sites, managing bookings/reservations and providing you with monthly reports. We want you to have peace of mind when renting out your property. 
Learn more about investing in the Dominican by contacting our team today!