Live in paradise with Casa Linda villas in the incredible Dominican Republic. Our communities are safe and affordable for people like you looking to live their dream life. We make living in paradise a breeze with a range of villas to choose from to suit your every need. So take the opportunity to enjoy the stunning beach-side views and amenities that make you feel right at home! Keep reading to learn more about Casa Linda villas and living in the Dominican Republic.
Enjoy the Beautiful Weather
Are you tired of snow and the cold? Or are you tired of dealing with unpredictable weather and the issues it causes? With perpetual tropical summer weather and over 200 days of sunshine, the DR is a little slice of paradise. Living in the Dominican Republic means taking it slow and noticing the little things, like flowers blooming in January or the way warm sand feels between your toes.
Best of all, Casa Linda's villas are strategically located on the island's north end. That means even when hurricane season comes, your villa is sheltered from the storm. This area of the DR has an average temperature of 28°C (82°F), so you get to enjoy all of your favourite summer activities all year round. Enjoy your new life on the island without sacrificing the quality of services, medical care, or shopping experiences you're accustomed to.
A Community that Cares
Casa Linda offers more than just real estate; we also provide a paradise lifestyle surrounded by a community of familiar friendly faces. Our gated communities in the Dominican Republic have been home to Americans, Canadians, and Europeans for almost 40-years. So whether you're living alone or with your family, you'll feel right at home.
You'll find that our communities of expats have that small-town feel and include health-conscious people just like you. Whether you decide to live in the DR full-time or part-time our community is here to make you feel welcomed. Our friendly villa owners love living the island life, and we are sure you will too! So get ready to take advantage of the beautiful weather by playing tennis, swimming, or windsurfing with your new neighbours.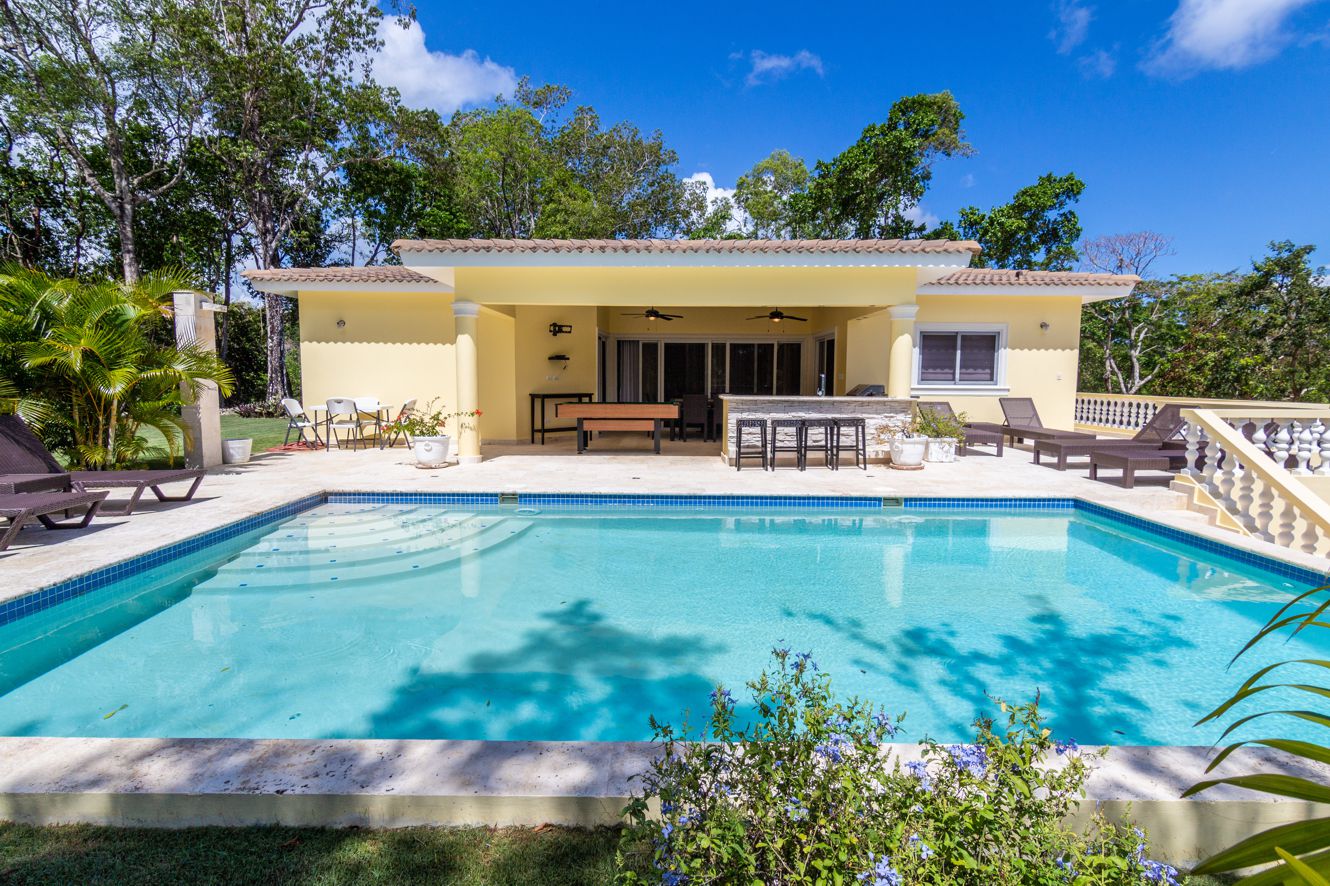 Find the Right Fit
At Casa Linda, we believe that your life in paradise should be a custom fit for you. Every one of our villas is a personal work of art designed to satisfy all of your wants and needs. Whether you choose to build from one of our existing floor plans or wish to create your masterpiece from the ground up, our team is excited to work with you to build your dream villa. 
Casa Linda has been building dream villas for almost 30 years, so you can trust us to create your affordable yet luxurious island home. Our team of experienced builders works tirelessly to ensure your villa is the perfect fit for you! Whether you're looking to install a pool in your backyard or add specific details to your new home, Casa Linda's team of in-house architects can make your vision a reality. 
Ready to Learn More?
Casa Linda villas are waiting for you! Explore your new life in paradise today by contacting our team.