Are you ready to answer the call of a tropical paradise?
It's no secret that life has been pretty crazy for the past few years, and with all the stress and chaos we've had to endure, more people than ever are ready to take the leap and make their dreams of escaping to an island paradise a reality. Whether you're ready to say goodbye to winter forever, or simply want to relocate to a country that's more laid back and allows for better relaxation, the Dominican Republic is the perfect place to call home. With a stable economy, world-class healthcare, affordable cost of living (including housing!), and so much more to explore, it's no wonder this Caribbean gem is among the top locations for retirees and expatriates from all over the world.
For over 30 years, Casa Linda has welcomed homebuyers to our sunny shores and helped people just like you find their dream home in paradise. Our luxury villas and exclusive private community are affordable, safe (24/7 security is always present), and designed to make you feel at home. Learn more about finding the perfect Dominican Villa with Casa Linda below!.
Luxury Villas for All!
At Casa Linda, we believe that luxury should be accessible. We're proud to have created a gorgeous gated community that gives the best of affordable living, alongside island splendor. Our extensive list of beautiful luxury villas features a wide variety of floorplans ranging from 2 to 5 bedrooms, each with distinct features like outdoor entertaining areas, your very own pool to enjoy, and plenty of ways to customize to your exact taste. Located in the beautiful Cabarete area, you'll never be too far away from gorgeous beaches, delicious food, and adventures that are perfect for explorers of all experience levels. Whether you're looking for a winter oasis or to make the jump to full-time beach living, we're here to help you find, and create, the perfect fit!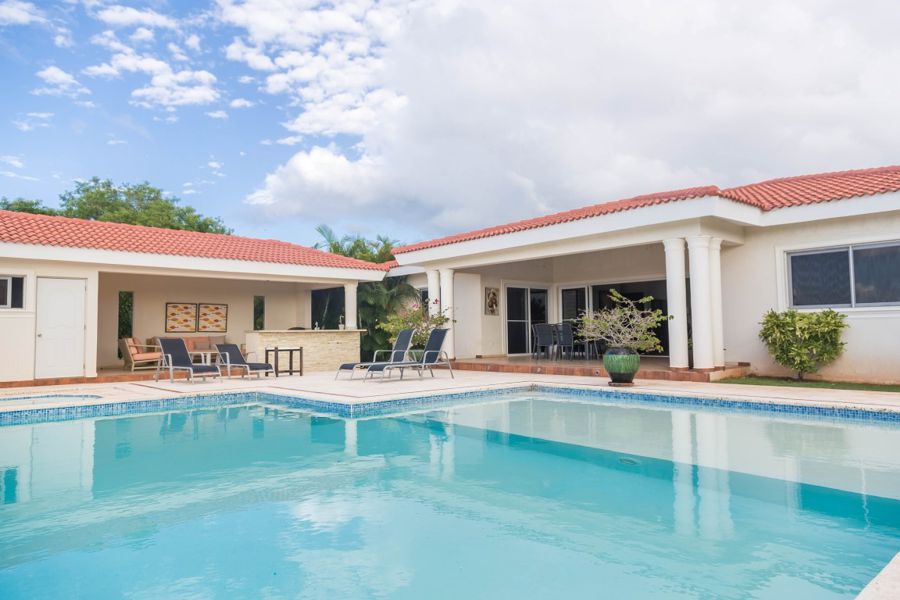 Build Your Dream Home
You deserve the home you've always wanted, and we're here to make your dream home a reality. Our team of experts will partner closely with you to figure out your needs, preferences, and design a custom villa that's distinctly you. From 4 bedroom villas like Villa Atlantis and the Villa Dolce Vita that are perfect for entertaining, and cozier homes like Villa Sunset with 1-2 bedrooms, you'll have all the space you need to feel comfy in your brand new home. For those who expect routine guests and wish for additional private space, you can even look at adding on a guest house so you never have to worry about feeling crowded. As we like to say at Casa Linda, embrace the Tranquilo Life (peaceful), and let your worries drift away with each beautiful ocean sunset!
Ready for Your Luxury Life in the Dominican?
Contact us to learn more about our luxury villas today!