Have you always dreamed of escaping the hustle and bustle of city living and moving to a tropical paradise? Whether you have an eternal spirit for wanderlust or are simply tired of cold weather, the Dominican Republic is the perfect place to start a new life in the Caribbean. As one of the premier builders on the island, Casa Linda is proud to introduce homebuyers to their dream villa and to help you embrace the life Tranquilo (easy-going and relaxed) in the Dominican. Our community offers the whole package, to residents, including gorgeous homes, a private gated neighbourhood, a VIP beach club and so much more. Learn more about the benefits of building with Casa Linda below!
There's No Place Like Paradise
One of the best parts of building with Casa Linda is the unbeatable location of our community on the northern end of the island. Sheltered from the storms during hurricane season, you'll enjoy all the perks of being just 5 minutes away from Sousa, 10 minutes away from Cabarete and 15 minutes away from the closest international airport should you ever need to travel. With both villas and beachfront condos available, you can't beat the convenience and comfort of Casa Linda!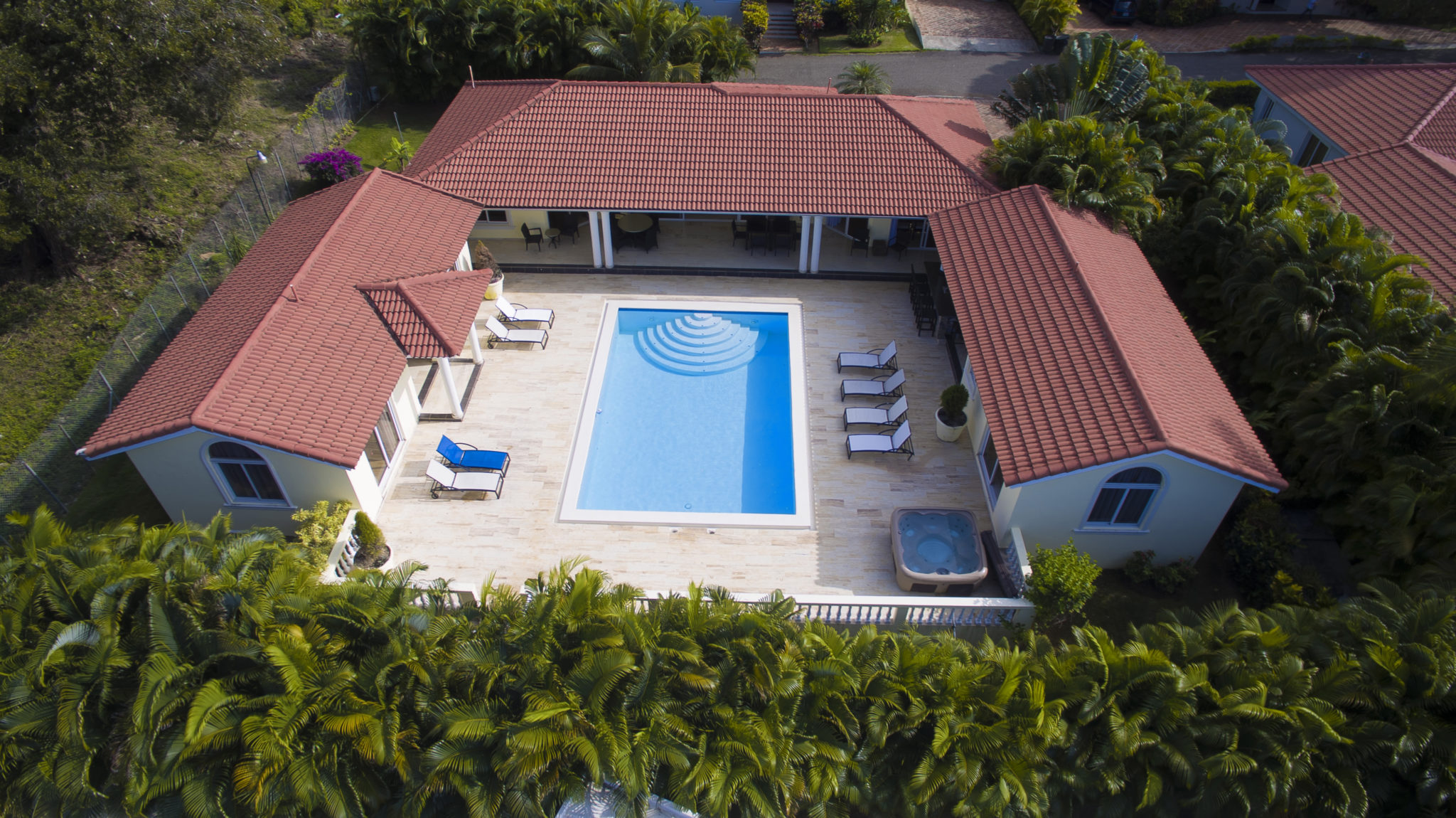 Experience Can Trust
Purchasing a home is a major investment, and finding a builder you can count on abroad can often feel intimidating. When you build with us, you can have complete peace of mind thanks to our 28 years of experience. Each of our homes is built with high-quality materials and designed to stand the test of time so you'll always feel safe within the house you love.
Stunning Real Estate
Imagine coming home to a one-of-a-kind villa that's perfectly crafted to your tastes and needs. While you might expect a custom home to cost an arm and a leg, at Casa Linda, we value being able to provide exceptional properties at reasonable prices, with models starting as low as $196,000 USD. Our team of developers works closely with each of our buyers to build a home that manages to "wow' you every time you walk through the front door, making it easier than ever to create your dream life in paradise. Each home has its own private pool and with endless ways of customizing available, the perfect villa is yours to build.
Always Here For You
24-hour gated security means you never have to worry about unwanted guests or visitors within the Casa Linda community. Our staff ensure you can lock up your villa with confidence and offer a comprehensive onsite administration department with an English speaking office. Services offered include bill payments, maintenance, housekeeping, pool and garden care, and a dedicated emergency point of contact in the Dominican Republic.
What Are you Waiting For?
Stop dreaming about the perfect lifestyle…start living it! Contact Casa Linda today to learn more about purchasing your home in the Dominican Republic.