Are you ready to discover your dream life in one of the most in-demand spots in the Caribbean? Casa Linda is here to help! As one of the premier builders in the Dominican Republic, we're thrilled to share the exciting upcoming development of our exclusive Encuentro Beach community Stay and play in the sun like never before, and create the lifestyle you've always wanted in paradise!
Welcome to A World of Adventure
Known around the world for its beautiful shoreline and amazing waves, Encuentro Beach is beloved by surfers as well as those who love the peace and tranquility that the ocean has to offer. Nestled between Sousa and Cabarete, this stunning destination is the perfect place to take advantage of the many perks of the Dominican, including over 200 days of sun each year, a north coast (where Encuentro is located) that's sheltered during hurricane season, daily temperatures that consistently stay in the high 70s (or mid-20s), and adventure that lurks around every corner. Ideal for those who love to lead a more active lifestyle, who may want a permanent vacation spot to call their own, or those who simply to enjoy the benefits of condo living, Encuentro Beach is the perfect place to call home.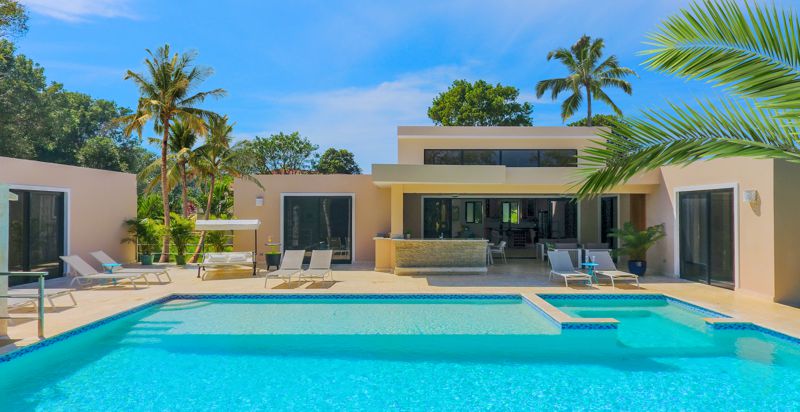 A Luxury Community in Cabarete
Located just minutes away from the beach, Casa Linda's beachside community allows you to live life to the fullest while basking in comfort. Our exclusive development features 24/7 security, free shuttle buses to Cabarete and Sousa, Community Clubhouse and more, all designed with you in mind! With additional amenities like a VIP Beach, exclusive restaurant, custom landscaping options and plenty of additional luxuries available, there's never been a better time to make your dream of life on the island a reality.
Settle Down in the Caribbean
If you've been wanting to make the leap to expat living, there's no better time than the present. With over 30 years as a trusted builder in the Dominican, Casa Linda is here to help you make your dream of island living come to life.
Contact our team today to learn more!