Do you dream of spending the rest of your days in a tropical paradise that's full of sun, warmth, and free from dreary winter months and the hustle and bustle of city living? If you've been dreaming of starting a new chapter in paradise, there's never been a better time to start making your dreams a reality in the Dominican Republic. As a popular and trusted settling location for expatriates from all over the world, this tropical haven is the perfect place to embrace island living with over 300 days of sun each year and daily temperatures that average 24°C/82°F.
Residencial Casa Linda is proud to be one of the most trusted home builders on the island and partners with buyers from all over the world to create the villa of their dreams. Our exclusive gated community is located near Cabarete on the northern end of the island and features homes that begin as low as $185,000 USD. Learn more about homes with Casa Linda, as well as the many ways you can customize, below.
Villa Living Made Reality
Have you always dreamed of retiring on an island with a luxurious villa to call your own? You might be surprised to learn how easy it is to bring that into reality, all without breaking your budget! Crafted from high-end materials, our homes are designed to leave a lasting impression as well as meet each of your needs and cater to your sense of style. From quaint 2-bedroom bungalows that to 5-bedroom villas big enough for the whole family to visit and enjoy, Casa Linda's properties make it easy to feel perfectly at home.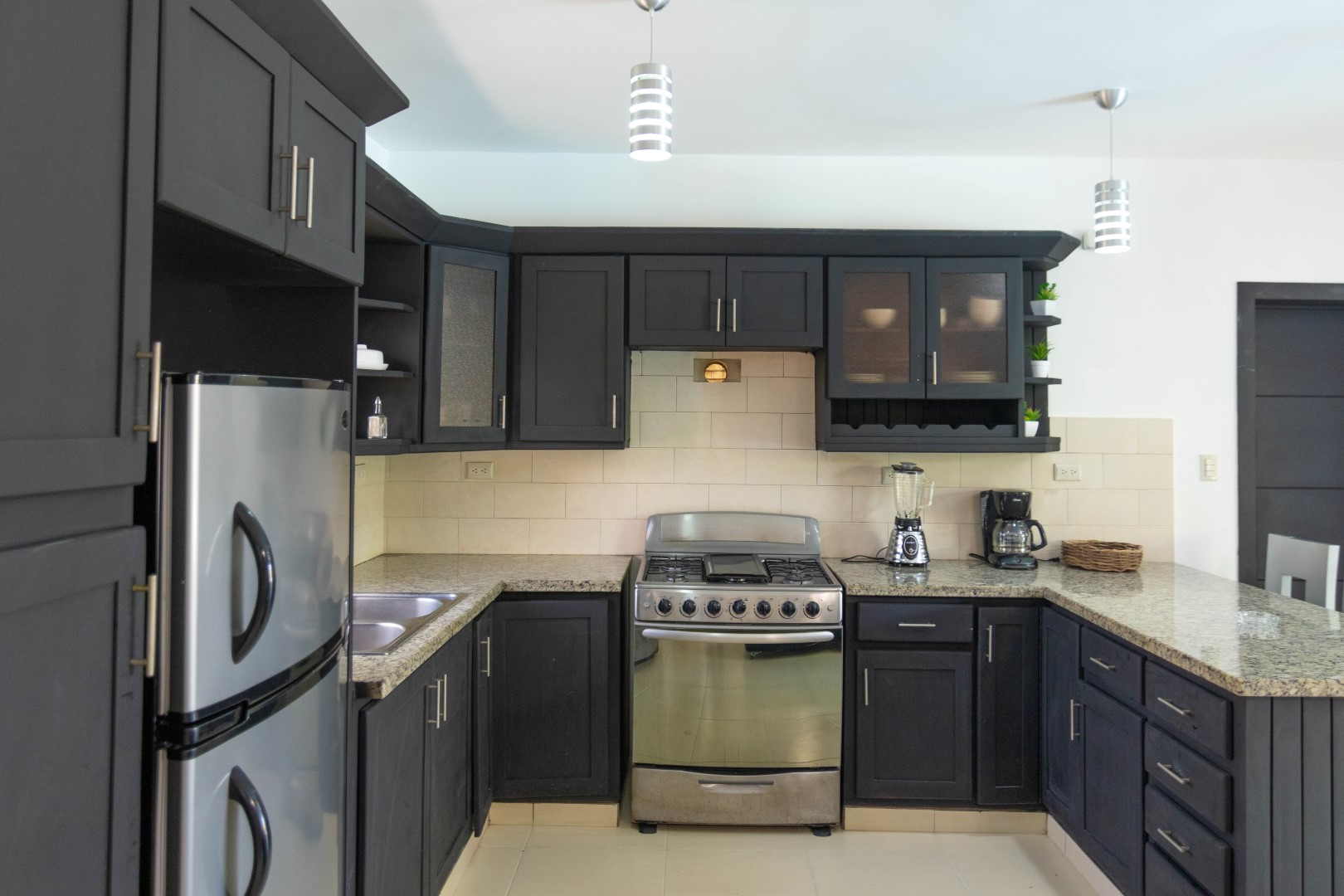 Built To Your Needs
At Casa Linda, we know that no two buyers are the same. That's why our build team strives to provide you with ample opportunities to customize your design and include the features that matter most to you. From adding extra bedrooms to aesthetic features, or even a guest house for when the family visits, we strive to meet your needs, every step of the way.
Below are just a few of the many ways you can customize your home:
Choice of building materials, as well as color and style of cabinets, doors, floor/bath tiles, and more.
Choice of pool shape and size of a complimentary sun-bed area
Infinity, saltwater, or mirror pool
Rooftop terrace
Jacuzzi
Swim-up bar
Living wall
Additional lot size
Outdoor palapa
Outdoor kitchen, and more!
When it comes to designing your dream life in paradise, your home should be the ultimate source of comfort and enjoyment. Learn more about creating your custom villa with Casa Linda by contacting our team today!