Are you ready to embark on the adventure of a lifetime with Casa Linda? If you're tired of dreaming about island living and want to make a permanent move that allows you to enjoy yourself to the fullest each day, the Dominican Republic is waiting to welcome you with open arms.
Known as the crown jewel of the Caribbean, the Dominican has over 300 days of sun each year, averages temperatures of 28°C/82°F and offers endless ways to explore and enjoy your new island home. Learn more about life in the Dominican, including Casa Linda's available homes, below!
Your Perfect Paradise
When it comes to choosing the perfect location to retire abroad, there's no shortage of options to consider. While popular locations like Mexico and Belize have their share of benefits to offer, the Dominican manages to offer unbeatable combinations of perks that make it a natural choice for savvy investors across the globe. In addition to jaw-dropping beauty, the DR is home to a stable government and economy, low cost of living, advanced infrastructure, and looks favourably on outside buyers. This means that, along with seeing your dollar go further, you'll have far fewer headaches when it comes to buying a home, as well as pursuing residency down the line.
Budget-friendly buyers will be pleased to know that housing is available at multiple price points, and with trusted developers like Casa Linda focused on creating stunning villas that enhance your experience, you can invest with confidence.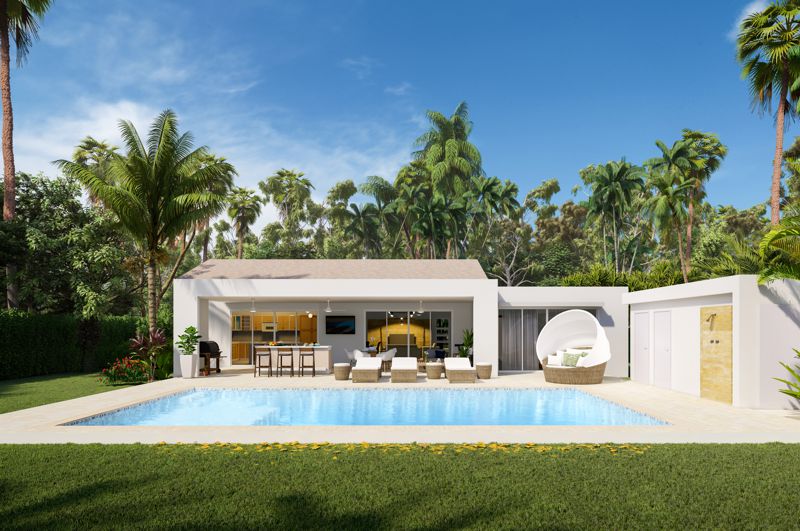 Peace of Mind for Today and Tomorrow
Alongside affordable housing and cost of living, healthcare is one of the top priorities for expatriates looking to move abroad. For those concerned with healthcare, you'll be relieved to learn that the Dominican Republic is home to a world-class healthcare system that provides exceptional medical services in top-tier facilities. With highly trained professionals that offer care in English as well as Spanish, ensuring you have the help you need is never a point of concern
Casa Linda Villas: Island Living At Its Finest
Casa Linda is located on the northern end of the island, right by the popular beach community of Cabarete. Our exclusive development features plenty of luxurious perks like 24-7 security, a VIP beach club and private restaurants, and offers homeowners the choice of ten different villa layouts to choose from. Take a look at one of our standout models, Villa Harmony:
Villa Harmony is a spacious 3 bedroom, 3.5 bath bungalow that is perfect for couples that like to entertain within their home. Each of the large bedrooms features its own ensuite, with the master opening to an outside terrace, and the fully kitted chef kitchen makes whipping up delicious meals a breeze. Starting at $366,700 US, Villa Harmony has endless ways to customize to make the perfect fit.
Ready To Say Hello To Island Living?
Contact us today and let's get started on the design and construction of your tropical dream home!