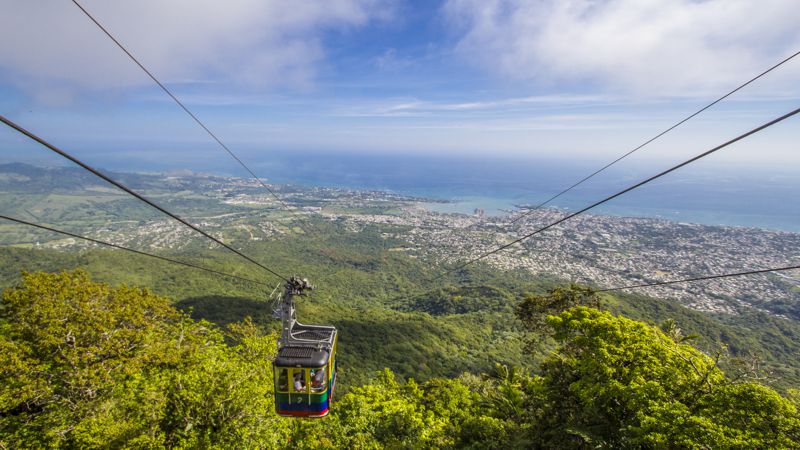 Are you dreaming about a move to the Dominican Republic? You might think living in a luxurious private home on an island is out of your price range, but you'd be wrong! To get a better understanding of the cost of living in the Dominican Republic, we will use this blog to compare the cost of living in Canada to the Dominican Republic (DR). Below is that comparison. Keep reading to learn about how far your money will take you here!
Housing Market
In Canada, the average home costs approximately $709K CAD. The lowest average house price by province is around $300K, but you'll only find this price range in the sparse or the windiest provinces. If you want a home with a pool, your average cost will skyrocket.
In comparison, Casa Linda villas start at just $310K CAD and come with your own private pool on a beautiful island. If you are looking for more rooms, a guest house, or a bar, let us know! We will work with you to completely customize your villa to your new DR lifestyle.
Join us in our Casa Linda gated community, which is only 10 minutes away from the best northern Dominican Republic beaches. Soak up the sun in paradise in a home you can afford.
Cost of Eating Out
In the DR, Canadian money has a higher value than our DR currency, the Dominican Peso (RD$). Because the Canadian dollar is worth almost RD$42, your money will go a lot further. In Canada, a dinner at a mid-range restaurant will cost you anywhere from $50 to $90 CAD per person, whereas our onsite authentic restaurant, Castaways, usually costs around $10 CAD.
A fast food chain in Canada might get you a meal for under $15 CAD, but an inexpensive restaurant in the Dominican Republic often costs less than $5 CAD.
Working Abroad and Retirement
Remote work has become increasingly popular over the last few years. Luckily for you, this means that you can work from anywhere: Your job doesn't tie you down anymore, and with the cost of living in the Dominican Republic so low, there's no better place to work from a laptop than from on the beach. What are you waiting for? Invest in your own DR property today!
The cost of living in the Dominican Republic is advantageous for those in Canada, making the DR a wonderful place for retirees and expats. The money you have saved to have a fun retirement shouldn't be destroyed by inflation or consumed by necessities. Let your money take you further by moving to the Dominican Republic, and have a wonderful time sitting on the beach and soaking in the sun for your retirement years.
Dominican Life with Casa Linda Villas
Live your best life when you take advantage of the cost of living in the Dominican Republic. We can offer more than just a curated gated community, designated staff and security, and a short jaunt to one of the best north coast beaches. When you are ready to live your dreams, contact Casa Linda to talk about your future Casa Linda luxury villa.