Medical Care in the Dominican Republic
Are you planning to retire in the Dominican Republic in the coming future and feeling a little confused while researching some key details? Casa Linda is here to help! As a trusted builder on the northern end of the island, we've welcomed countless expats to our beautiful shores and helped them embrace the "life tranquilo" (laid back and easy going) here in the Dominican Republic. We know that moving abroad is a big decision, and our team is always here to support you in achieving your dream slice of paradise! Below we'll talk about one of the most important aspects for any relocating couple to consider before moving abroad: healthcare. Read on to learn more!
Dispelling the "Rumours"
If you're under the impression that the Dominican Republic has subpar healthcare due to it being a smaller country, you couldn't be more wrong. In reality, healthcare in the Dominican Republic has seen vast improvements and expansion since 2001, and now has a world-class system that is carefully designed to provide optimal service at costs that make coverage accessible to everyone. Since introducing the reformed system several years ago, the country has garnered a reputation for leading medical care across the globe and has several state of the art facilities dedicated to advance care with service available in English and Spanish. Not only is the Dominican leaps and bounds ahead of other Caribbean countries in terms of the quality of care offered, but shorter wait times and lower costs overall mean that residents have peace of mind here where it counts the most.
Many of our Casa Linda owners have experienced outstanding service for basic medical care all the way to life saving surgery.  Bournigal Hospital in Puerto Plata has an International Center that deals with expats and tourists by providing English speaking doctors and personnel, and assists with navigating the medical system here.   It is a full service hospital with a variety of specialists, full operating theaters and no wait times.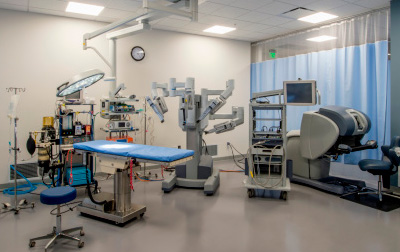 HOMS Hospital in Santiago would rival any large facility in the US or Canada and even does robotic surgery!  One entire building is devoted to cancer care.  This hospital specializes in cardiovascular care and has a bariatric and metabolic surgery center tool
Insurance You Can Rely On
In addition to having one the most advanced medical systems in the Caribbeans, the Dominican's readily accessible healthcare insurance is designed to make coverage straightforward and affordable. There are several types of plans available to choose from and the average cost of an advanced plan ranges from approximately $700 to $1500 USD annually (per couple). Plans cover doctor's visits, hospital stays, in-hospital medicines, dental procedures, ambulance services, etc. and can be purchased on a yearly or quarterly basis, making them the perfect choice for part-time residents as well as those looking to make a permanent move.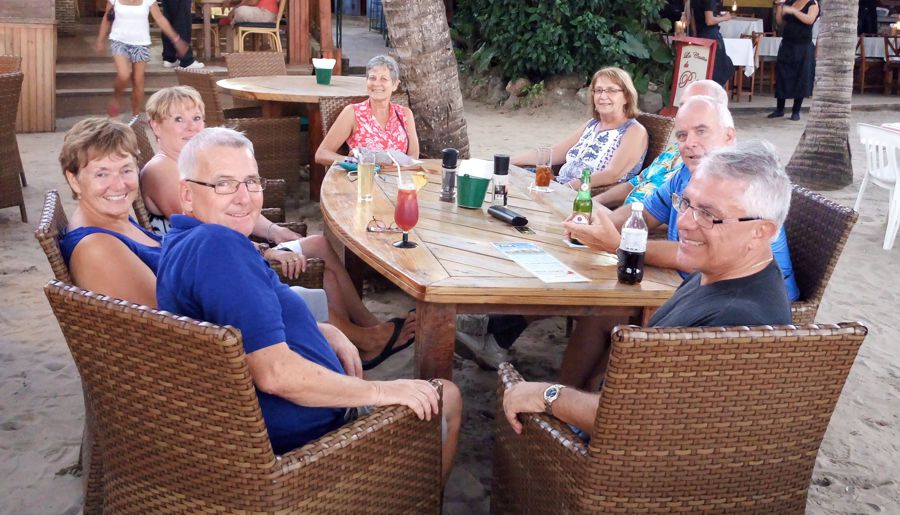 Local Hospitals
As we mentioned above, the Dominican has exceptional facilities for care, including dedicated services for a wide range of specialists, surgeries, MRIs and more. With multiple facilities located within a 5-30 minute radius of Casa Linda, you can have peace of mind knowing that the help you need is always close by.
Medicine
For those concerned about current prescriptions, you'll be happy to know that doctors prescribe the same as other places in the world, and local pharmacists are well trained and able to advise on health issues and medicines. If you don't speak Spanish, you'll still be able to receive service at many pharmacies and generally speaking there is typically little difficulty keeping up with your usual prescription.
Relax in Paradise
The World Health Organization ranks the Dominican Republic healthcare system within their top 100 systems worldwide, meaning that your quality of life is never a point of concern while you adapt to life in paradise. For those looking to take the leap and enjoy safe living in the Caribbean, there couldn't be a better fit than the Dominican Republic.
Are you ready to discover life in the sun? Contact Casa Linda today to learn how you can get started building your dream home!