Are you approaching retirement and getting ready to embrace the next exciting chapter in your life? If you're ready to leave behind long winters in favour of sunny beaches and swaying palm trees, there's no better place to settle down in paradise than the Dominican Republic. Located on the north coast of the island, Casa Linda is one of the most trusted builders in the DR and is happy to welcome expats from all walks of life to our sunny shores. Our secure gated community is located near both Cabarete and Sousa, giving you easy access to gorgeous beaches, VIP areas, a vibrant activity roster and more.
From stunning homes to a welcoming expat community as well as advanced infrastructure and a stable healthcare system, there's no shortage of reasons to call the Dominican home. Learn more about life in this tropical paradise below!
Safety and Stability
One of the most important parts of choosing where to move abroad is ensuring you'll be comfortable and secure in your new home. The Dominican Republic has flourished immensely over the past 40 years and has welcomed a steadily growing community of expat residents from all over the world. Despite the official national language being Spanish, many locals speak English, and most newcomers are pleasantly surprised to discover that the DR has an exceptional healthcare system on part with those found in first world countries. In fact, access to specialty care is often faster and cheaper than it is back home!
In addition to the peace of mind afforded by the quality of the infrastructure and medical care found in the DR, Casa Linda's exclusive gated community offers 24/7 security to ensure your property is always safe, even if you need to return to your home country for an extended period of time.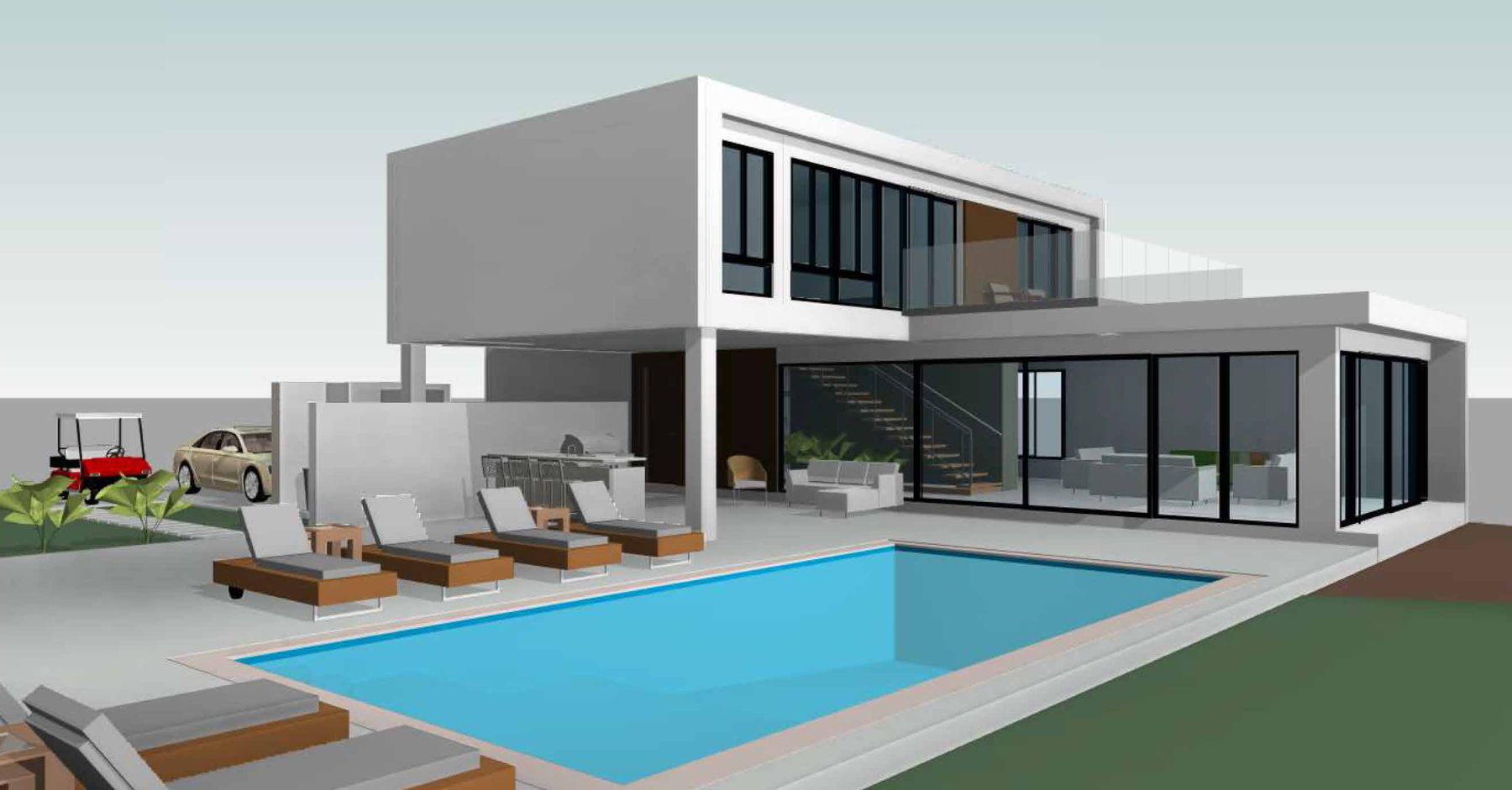 Discover the Life Tranquilo
Are you ready to enjoy life at a slower pace? If you're tired of trying to keep up with the daily rat race and are looking forward to focusing on you upon retiring, there's no better place to unwind. Caribbean life is much more focused on taking it easy and enjoying the little moments that matter. Rather than constantly feeling pressed for time, you'll find yourself with the freedom to make the most of each day, all while being surrounded by a wonderful community and gorgeous landscape to call home. It's time to leave the cold and snow behind, and start the newest chapter of your life from the comfort of your very own villa.
Casa Linda Luxury Villas Offer a Variety of Different Features and Floor Plans
Casa Linda offers 10 fantastic floor plans to choose from, each crafted to meet your exact needs in paradise. In addition to being built with high-grade materials, all of our homes include complete landscaping and your very own pool to enjoy. Our models include:
Want to make sure your home is just right? Casa Linda offers nearly endless ways to customize your villa from landscaping to fixtures, and even the ability to build guest houses for when your family comes to visit. No matter what you need, our talented team of builders is here to accommodate. Contact the team at Casa Linda today to learn more about building the perfect place in paradise!