Considering retiring in the Dominican Republic? Casa Linda is here to make your decision as easy as possible. Casa Linda communities focus on giving you the lifestyle, the beautiful home, and the first-world services you need to live your perfect life in paradise. Keep reading to learn more about why you should retire in the beautiful Dominican Republic.
Perfect Weather Every Day
Imagine waking up every morning to the feeling of a warm breeze through your bedroom window and the comfort of knowing that your day can start and end with a visit to the beach. With Casa Linda, that could be in your future!
Casa Linda villas are strategically located on the idyllic north side of the Dominican Republic, where hurricanes are no issue. The daily weather sits at an average of 28°C (82°F), so you don't have to worry about dealing with the unpredictable highs and lows of seasonal weather. With your new life in paradise, you can finally say goodbye to cold temperatures and unpredictable weather!
Things to Consider
Although the Dominican Republic is a beautiful island, there are differences between the country and your country of origin. Considering the differences between the two and how this change will affect your lifestyle is important to note.
The Dominican Republic is a developing country and, although it has some of the amenities and services that you may be used to, there are a few differences between the two. Check out our video on the pros and cons of living in the Dominican Republic for more info.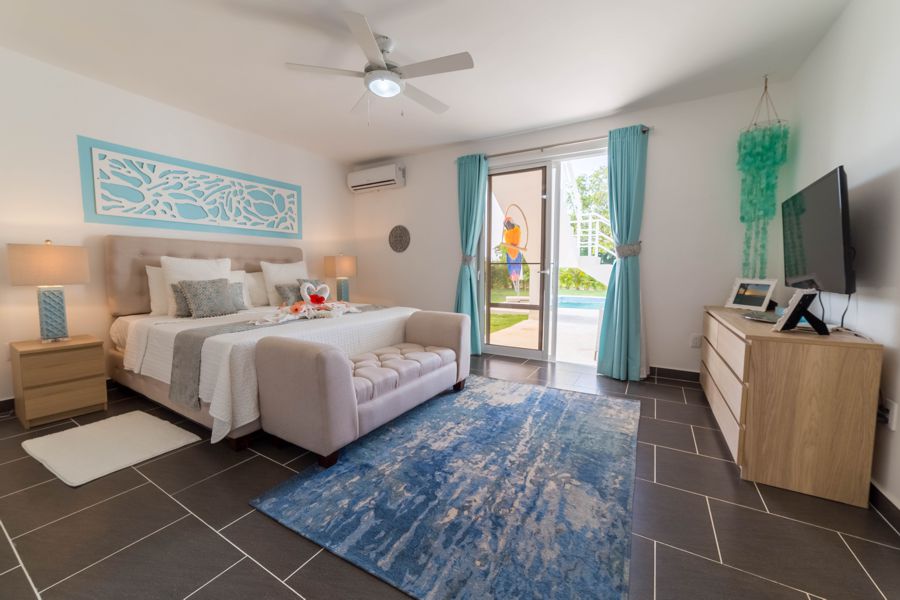 Healthy Lifestyles
Enjoying a healthy lifestyle is an essential part of living well, and Casa Linda makes sure to provide those services for you. Our communities prioritize healthy living, so activities like paddleboarding, windsurfing, and swimming are a huge part of daily life for many residents. With the warm weather and beachside living, you can enjoy water sports year-round!
Casa Linda communities also have restaurants that consider healthy food to complement a diverse array of dietary restrictions. Many community members practice a nutritious diet and have an easy time maneuvering life on the island.
Easy and Safe to Maneuver
All Casa Linda communities are gated with 24/7 security to ensure your safety and comfort at all times. If your villa is empty, you can trust that our security will be able to protect your property and values all day, every day, with their surveillance system and constant attendance.
Casa Linda communities are also located conveniently in areas that accommodate English speakers. If your Spanish-speaking skills are not strong, you don't have to worry. You'll still be able to speak comfortably with the locals, especially if they work for any of the restaurants or service industries in the area.
Community Connections
Casa Linda is an international community of unique and diverse people that you can get to know easily. This vibrant community is fostered by the unique life experiences of each of its members.
To bring people together, we offer events and activities that appeal to everyone. Feeling a sense of community and togetherness is an important feature when relocating anywhere, and Casa Linda works to make sure you feel at home in your new neighbourhood.
Ready to Take the Next Step?
Contact us to learn more about retiring in the Dominican Republic with Casa Linda today!