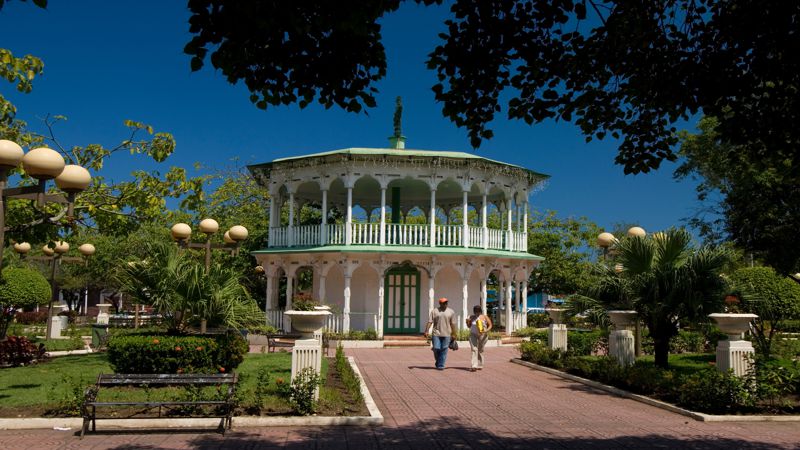 Tired of waiting for winter to leave and for the sun to come back out and play? Whether you live in North America or Europe, long dreary months of cold weather, slush, and plenty of shovelling can steal joy and leave you feeling like you're just existing instead of actually living. If you've been considering finally taking the leap and moving somewhere warmer to celebrate your retirement or to take advantage of your status as an entrepreneur, Casa Linda is here to help you find your perfect home in paradise!
For over 30 years, we've helped ex-pats start their new lives aboard in the Dominican Republic and settle into gorgeous custom villas that give you ample space to relax and unwind. Below, we'll talk about some of the benefits of moving to the Dominican and building your new home with Casa Linda. Read on to learn more!
Why Live in the DR
Choosing a new place to live can be exciting but overwhelming. There is certainly no shortage of countries to choose from, with each offering different perks and points of interest to consider. That said, few locations offer as many benefits as the Dominican Republic. With over 300 days of sun each year, and average daily temperatures that hover around 28°C, the DR is the perfect spot to say goodbye to winter forever and enjoy warm living.
In addition to plenty of warm, sunny days, you'll also enjoy a highly affordable cost of living,
Moving abroad is an exciting adventure, but there's absolutely no denying that it's a big decision which needs meticulous planning and preparation. While popular tropical countries in Latin America drive a lot of traffic from foreigners looking to move abroad, the Dominican Republic is often the top destination for investors and retirees.
Not only does the Dominican Republic have one of the strongest economies in Latin America, but it also offers a world-class medical system with top-tier care, high-end facilities and the same access to essential prescriptions etc that you would expect to find back home. Add this to a robust and stable economy and government, as well as the nation's welcoming attitude to foreign investors and it's no surprise that the DR has become a safe haven for many ex-pats from all over the world. There are so many benefits to moving to the Dominican Republic. Living in an affordable and luxurious villa is just one of the best perks that Casa Linda owners get to enjoy!
Luxury Villas with Casa Linda
With Casa Linda quality communities, you can rest easy knowing that your custom villa will be crafted with care and expertise, allowing you to enjoy our floor plans' full comfort and versatility. With the opportunity to create the perfect fit for your lifestyle, building your dream home with Casa Linda is easy! Standout floor plans include:
Villa Capri:
Villa Capri is designed with affordability and luxury in mind and is an entry-level model starting at only $249,000 USD. This stunning home includes two bedrooms, 2.5 baths, your very own private pool, and nearly 1200 sq ft of space, so you'll have plenty of room to relax, as well as entertain your guests! Villa Capri models a more modern, open-concept, allowing the full benefits of seaside breezes and sunny days to shine through.
Villa Sunset:
Villa Sunset is another price-friendly floor model that affords plenty of luxury and ample space. As the smaller (only by a small margin!) of the two, Villa Sunset comes in at approximately 1,118 sqft and includes a similar modern layout, pool, and other standard features. For those wishing to upgrade the Sunset model, you can expand your pool and extend your living space for an additional 50k.
Room for the Whole Family
Looking for a little extra room to put up your friends and family when they come to visit? No problem! Casa Linda offers three different guest house plans that provide personalized options to suit your needs, meaning that no one will feel left out or end up sleeping on the couch!
Join The Caribbean Life Today!
Contact us today to learn more about our luxury villas in the Dominican Republic!