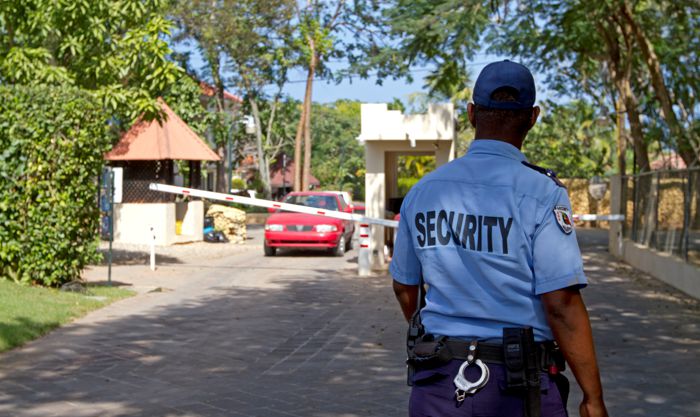 Casa Linda villas are situated inside a beautifully-landscaped Dominican Republic (DR) gated community in the northern coast. Besides prioritizing the safety of all residents, we attempt to foster an atmosphere of invitation, activity, and kindness so that each of our owners are excited to come back (or move here permanently!) Want to know why we love our gated community? Read on to find out.
A Community Of Like-Minded People
Casa Linda villas come with a wonderful community of people waiting to meet new friends. While to many, an amicable community is often overlooked, the people with whom you surround yourself affects how you will look back on your memories. In our Dominican Republic gated community you'll find expats with a zest for life in the sun, who have really embraced the Dominican Republic way of life. Join the Casa Linda community to make life-long friends!
Lock Up & Leave Policy
Our gated community comes with 24-hour security and a lock up and leave policy for your ease of mind. Casa Linda makes sure that your villa is left in the most capable hands once you lock up and head to the airport. Security guards patrol the gated community 24 hours a day, because we understand the stress of leaving a property unattended for however long you decide. After all, your villa is an investment; who wouldn't expect security?
Caribbean Living
Whichever of our locations you choose, you'll always be close to water. At Casa Linda, we have carefully selected our locations to ensure you are never more than 10 minutes away from one of the best north coast beaches. A shuttle bus leaves multiple times a day, giving you ample opportunity to make an excursion. If you're aching to explore nearby towns, you'll find all the conveniences of North America—but without all of the pressure of filling your days with work. 
You're Never Bored Onsite
On the days where going outside of your DR gated community isn't your first choice, feel free to enjoy any of our onsite amenities! Invite some of your neighbors to go for brunch at our Castaways Clubhouse & Eatery, get some time in the water at the Waterworks Amenities Park, or find one of the many events we will have going on in the area. Don't forget that you have access to your own private pool, bar, or sun beds. Casa Linda always makes sure there is something for everyone here.
Our Beautiful Properties
Casa Linda offers luxury villas in the paradise that is the Dominican Republic at an affordable price. Starting at just $229K USD, each villa is fully customizable to your liking and comes with the option to add a guest house for your loved ones. The villas are built inside the gated community, giving you access to the enticements as listed above. Your own pool in the Dominican Republic for under 300K? It just might be too good to be true!
Join Our Community in Paradise
We love our gated community in the Dominican Republic. If you're looking for information on mortgage financing, citizenship or other information, or if you have any questions, please contact the Casa Linda team!