Are you tired of dreaming of living in an island paradise and ready to make it a reality? Feeling a little worried that it might be difficult to find an affordable home and relocate to a new country? Casa Linda has you covered! Nestled in the heart of the northern end of the island right by the popular destination of Cabarete, our community gives you the chance to experience the wonder of island living as well as the perks of living in one of our customizable villas. For nearly 30 years, we've helped expatriates just like you start their new life abroad and settle into island living. Learn more about the realities of living in the northern Dominican Republic below!
Kiss Jack Frost Goodbye
If you're looking to escape long winters full of snow, ice, and the many inconveniences associated with month after month of cold weather, we hardly blame you! Fortunately, for snowbirds looking to make a more permanent shift to sunny days and warm temperatures, the Dominican Republic is the perfect fit. The DR experiences almost 300 days of sun each year and average daily temperatures of 85°F (25°C) making it ideal for anyone who's had enough of chilly days and endless time spent shovelling after snowstorms. If you're ready for sandy white beaches and golf courses and tennis courts that are open all year, say hello to the Dominican Republic!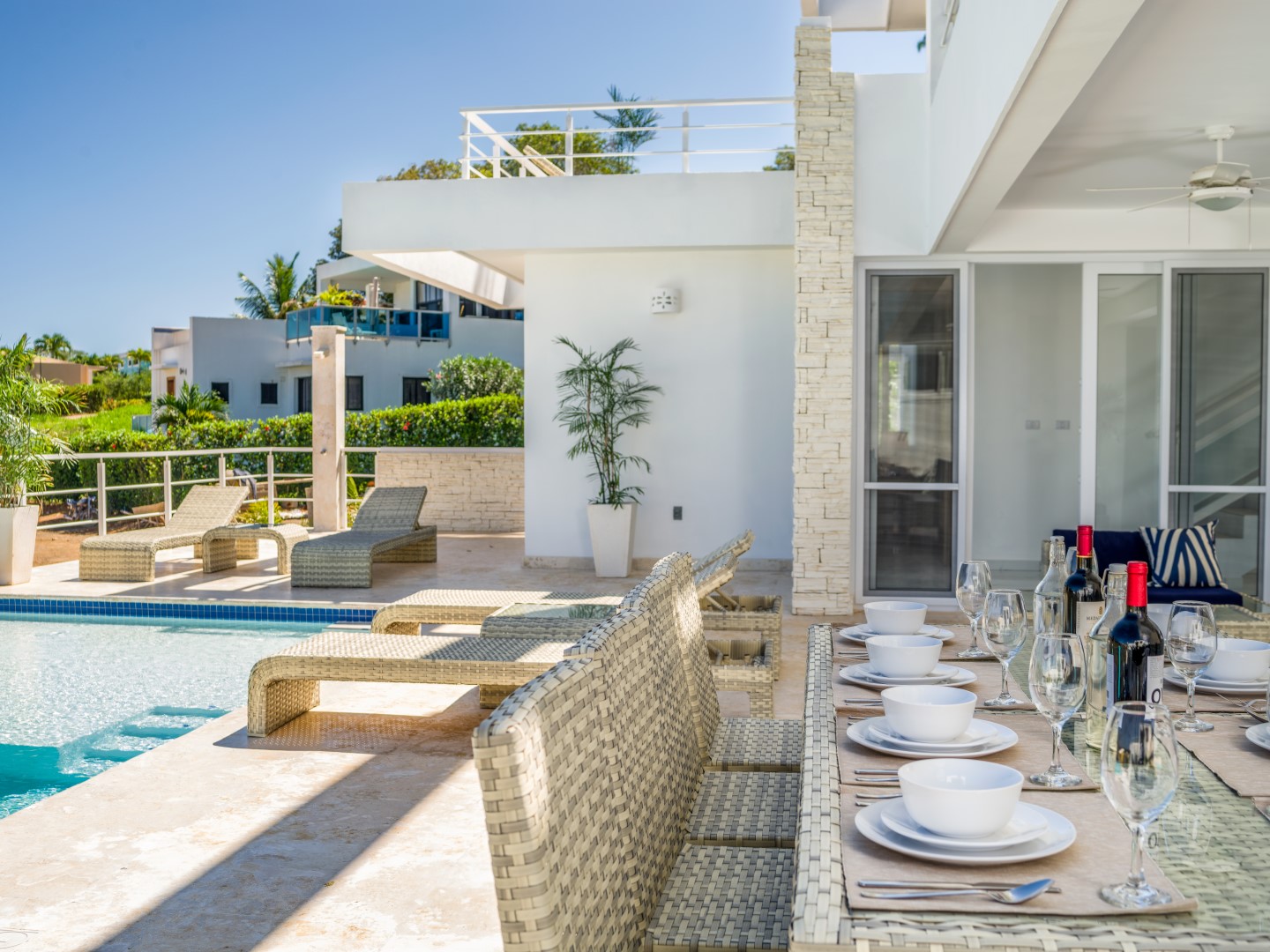 Quality of Living
It's no surprise that one of the biggest concerns when moving abroad is ensuring that you'll have a similar, if not better quality of life than you are already accustomed to. Thanks to the low cost of living, stable government and superior infrastructure in the Dominican Republic, you can expect to live comfortably for less. With more and more people choosing to make a permanent shift to working from home as well, the DR has become a popular hub for individuals looking to enjoy the perks of island living while working abroad.
Casa Linda: Affordable Luxury
Buying a home in the Dominican Republic makes it easy to fulfill your island living dreams. Casa Linda offers a secure, welcoming, and active community for you to settle into. With team custom floor plans to choose from and homes starting as low as $185,000 USD creating the perfect space in paradise is easy and affordable. Choose from villas that are two-bedroom bungalows all the way up to spacious four-bedroom homes, and enjoy your very own swimming pool to cool down during summer days. Our exclusive community offers amenities such as a VIP beach club, full-time security, and a shuttle bus, meaning you'll always have access to plenty of perks to make your time on the island as enjoyable as possible.
If you're ready to leave winter behind and join the thriving ex-pat community in northern DR, it's time to contact the team at Casa Linda. Let's get started on building your dream home, life in paradise is waiting for you!