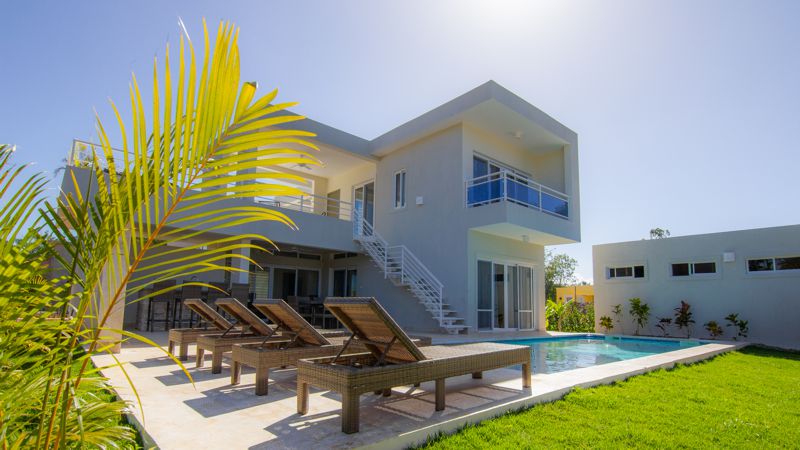 Casa Linda Quality Communities has been home to many ex-pats for over 20 years! We not only offer affordable and luxurious villas in one of the most beautiful Caribbean countries, but we are also eager to maintain a strong, friendly and active community where you can make friends, meet new people and enjoy your favourite hobbies with like-minded owners! Learn more about our great community and luxury villas in the Dominican Republic below! 
You're Never Lonely in Casa Linda Quality Communities
Moving to a new country can be challenging, especially if you're moving to a place where you don't have any friends or family around.
At Casa Linda Quality Communities, life is never lonely. We have a full-time travel planner on-site who regularly plans events and tours for owners in Casa Linda. Whether you like to go shopping, take a couple of dance lessons or stay up all night playing games, there's always an event for you!
We also have a dedicated Facebook Page where owners can communicate with each other and bond over mutual interests — at Casa Linda Quality Communities; there's always a way for you to meet new people and make new friends. 
The Island Life
As you probably already know, the Dominican Republic's life is full of sandy beaches and crystal clear waters, but what's it like living on an island?
The island life is all about enjoying freshly picked fruits and vegetables, exploring the colourful city and spending your nights with friends at good restaurants or backyard BBQs. You'll also enjoy things like flowers blooming in January, running your lawn mower in February and having late-night summer walks in December. When moving to the Dominican Republic, you're upgrading your quality of life by replacing a cold and stressful lifestyle with a relaxed and summer-all-year-round Caribbean lifestyle! 
Casa Linda Services
While many of our owners choose to permanently enjoy the island lifestyle, snowbirds tend to visit in the winter months and leave when it gets warmer back home. Both temporary and permanent residents feel safe leaving their luxury villas in our Gated Community as we offer 24-hour security where our trained guards patrol the area 24 hours a day. Whether you're leaving your villa for a few hours or a few months, you can rest assured that your property is secure and monitored. 
We also offer villa management services where our local management partners ensure that your villa is fully maintained in your absence, including maintaining appliances, pool, roof, plumbing and electrical issues. They also provide housekeeping and pool/garden service from one to six days a week to ensure that your property is properly maintained and ready for you when you return. Our fully staffed administration office is always available on-site and is ready to assist you with any of your needs.
Luxury Villas in the Dominican Republic
For less than 300,000 USD, you can purchase a luxury villa with 1,18.3 ft2 (103.89 m2) living space, two bedrooms, each with a private bathroom and an 8,022-gallon swimming pool! All of our villas are also equipped with a sunbed area and an outdoor bar/ entertainment area where you can host your backyard BBQs, movie nights or pool parties and can be modified to suit your tastes and needs! Check out other villa floor plans and prices here! 
Live A Life of Luxury with Casa Linda!
Contact us for more information about luxury villas in the Dominican Republic, and if you're looking to learn more about the island lifestyle, see what our owners have to say!