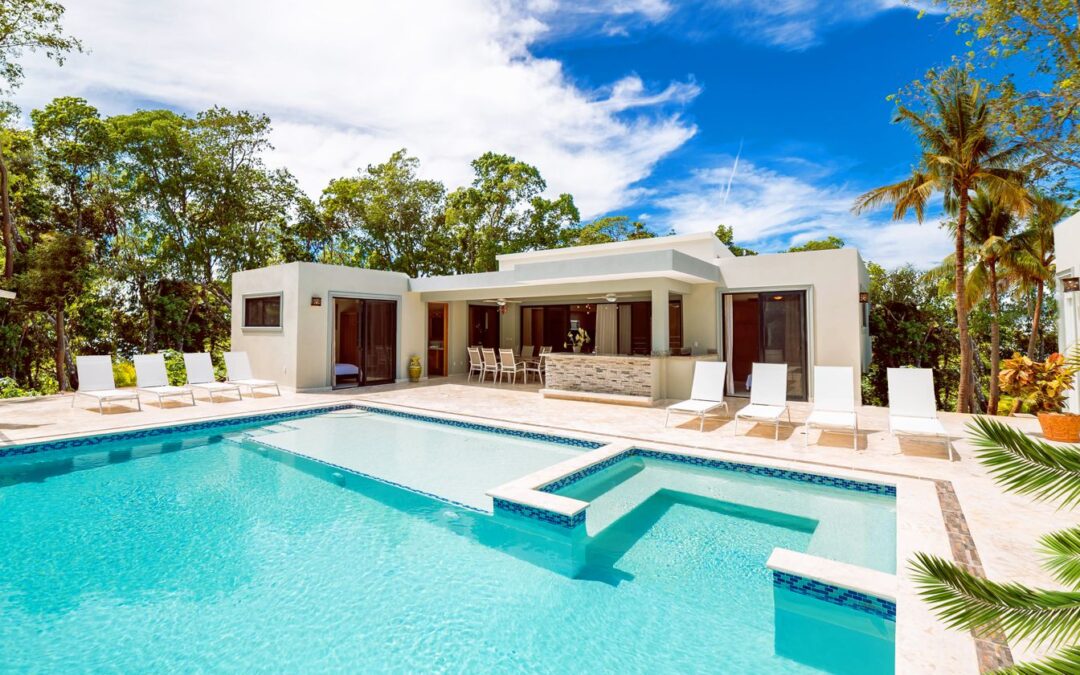 Ready to stop dreaming about living in luxury in paradise? Casa Linda can help you realize your dreams with our stunning luxury villas in the Dominican Republic. Casa Linda's villas are sure to suit your unique style and preferences, featuring lush green views, plenty of space, and stunning architecture. Our wide selection of villas offers expats an affordable yet luxurious home away from home. Continue reading to learn more about Casa Linda villas in the Dominican Republic!
Casa Linda: Your Home in Luxury
At Casa Linda, we are proud to offer a variety of beautiful luxury villas for you to choose from. Each floor plan complements a wide range of lifestyles, family sizes, and more. So, if you're looking for villas in the Dominican Republic that are fit for hosting, we offer small to large villas with up to 5 master suites. That way, you and your guests can enjoy their stay in comfort and style. In addition, many of our luxury villas include outdoor entertainment spaces where you, your family, and your guests can soak up the stunning Caribbean sun and enjoy the vibrant views of the Dominican Republic.
Create Your Very Own Custom Villa
Are you looking to build a villa that matches your lifestyle and design preferences? Casa Linda can help! Our home builders and architects team will work with you to make your dream home a reality. Each of our villas in the Dominican Republic can be customized to fit your unique vision of "home". Casa Linda can completely personalize your villa, from rooftop terraces and infinity pools to fountains, carports, and more. So, when you decide to join us on the island, Casa Linda's in-house experts are here to help you build your dream home!
Luxury Villas for Families of All Sizes
At Casa Linda, our largest villas feature up to 5 bedrooms, making them a perfect option for those looking to host guests and family or enjoy that extra space. In particular, the Villa Sunseeker can range from 2 bedrooms all the up to 5 bedrooms, depending on your layout and budget.
This stunning villa features sliding glass doors and high windows, making it a bright and airy home. The spacious and modern kitchen has plenty of counter space and cabinetry, enabling you to have the room to host fantastic dinners with friends and family. In addition, the Villa Sunseeker also has luxurious amenities such as a large pool and outdoor entertaining area.
But if space is still a concern even with five bedrooms, Casa Linda can include a guest house on your lot! Our guest homes are conveniently located away from your villa, allowing your guests to enjoy some privacy. These guest houses are available in 3 standardized layouts so that you can choose the best model for you!
Ready to Start Anew in the Dominican Republic?
Contact Casa Linda to learn more about finding a stunning luxury villa in the Dominican Republic today!