Are you fed up with endless snowstorms, busy commutes, and a fast-paced day to day routine that leaves you drained? Dreaming of the day you can leave it all behind and escape to paradise for good? If you've been contemplating taking the plunge and embracing expat life to relocate to the Dominican Republic, there's never been a better time to take the next step and seriously consider moving forward. With long sunny days, miles upon miles of white sandy beaches, an affordable cost of living and a dependable infrastructure grid, many people are surprised to find that moving to the Dominican is just like home…only better!
For over two decades, Casa Linda has welcomed visitors and soon to be residents to our sunny shores and helped them build the perfect life in paradise, starting with their dream home. Below, we'll chat about a few aspects to consider when looking at relocating to the DR permanently. Read on to learn more!
Paradise Made Easy
As any expat will tell you, one of the trickiest aspects of moving abroad is finding a location that makes it easy to do so. Fortunately, the Dominican government is very friendly towards foreign investors, both as entrepreneurs and homeowners. When deciding to move forward with a permanent relocation, it's important to know which category you fit into in order to secure the right visa. If you plan to do any work while you reside in the Dominican Republic, you will need to get a Visa de Negocios or a Visa de Negocios con Fines Laborales depending on your line of work. This is not a concern for retirees, though you will need a residence visa as well as a passport that has at least 18 months of validity left. Additional documents required include:
A criminal record certificate
Proof of identity and citizenship
Statement of financial solvency
Medical history,
Letter from a national of the Dominican Republic.
It is also crucial that you remember to ensure that all documents are translated to Spanish prior to submission to your local Dominican Embassy. Failure to do so can be a costly mistake and create several problems. You'll also want to bear in mind that these same documents also need to be resubmitted (in Spanish) to the Consulate in Santa Domingo upon your arrival in the DR.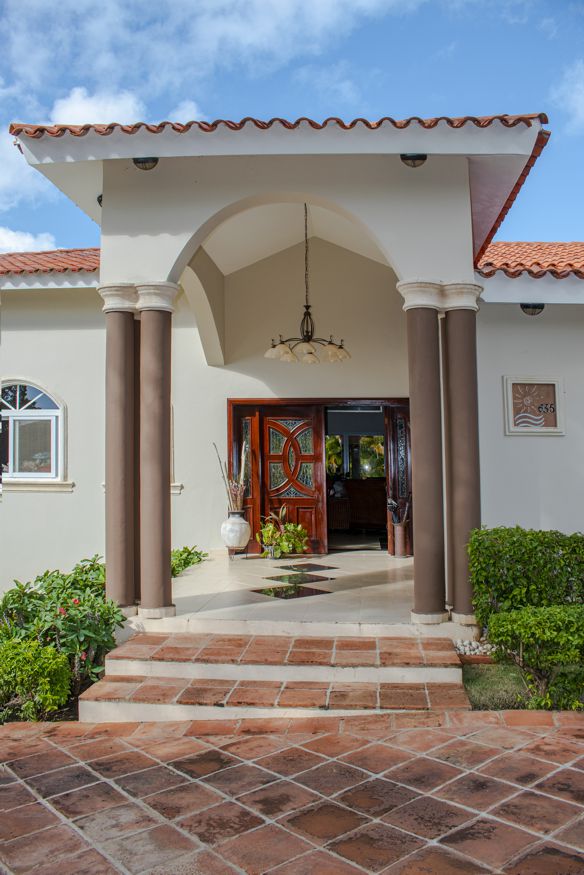 Let Us Help with Your Relocating to the Dominican Republic
Feeling a tad overwhelmed? While the above list can certainly feel like a lot of work, the reality is, once you get started, the process is relatively straight forward all the way through, especially with the right help on your side. Our team is able to recommend several reputable agents to help navigate all legal aspects of your residency and ensure you're able to settle down on the island in no time!
Put Casa Linda at the Top of Your DR List!
At Casa Linda, we understand what ex-pats are looking for in a luxury villa that allows them to fully realize their dream of living in paradise. Our talented team of builders is happy to work closely with you to design the perfect fit, with floor plans starting as low as $199,900 USD and each home featuring full landscaping and your very own private pool. We're also proud to have a brand new condo development upcoming located just a stone's throw from Encuentro Beach for those who thrive on being right next to the action.
With gorgeous architecture, a vibrant community, and so much more waiting for you, there's never been a better time to heed the island's call. Take the first step and contact Casa Linda today to learn more!