Are you ready for a fresh start in 2021? If you're tired of facing endless winters and are ready to say goodby to the chaos of a demanding 9-5 schedule, the Dominican Republic is calling! Whether you're getting ready to start the next phase of your life and enjoy the perks of retirement or simply need a change o pace that allows you to work at your own pace, the Dominican is a picture-perfect paradise for everyone. Each year, our sunny shores welcome visitors from all over the world in search of rest and relaxation, with plenty of expats choosing to stay permanently. Known as the Crown Jewel of the Caribbean, the Dominican Republic has no shortage of benefits to offer new residents and offers the perfect escape from the day to day you're ready to leave behind.
Read on to learn more about the many reasons to embrace island life in the Dominican with Casa Linda below!
Kiss Jack Frost Goodbye
Tired of chilly toes, constant shovelling and waiting in traffic jams on ice roadways every year? We don't blame you! The DR is a tropical haven for those looking to leave the cold behind and embrace warmer living in retirement. With over 200 days of sun each year and daily temperatures that average 24°C (75°F) you'll never have to worry about shovelling the front walk ever again! Best of all, Casa Linda's exclusive community is located on the northern end of the island which is sheltered during hurricane season, meaning you can enjoy the white sandy beaches and crystal blue skies all year round! As a premier builder in the Dominican, we offer couples the opportunity to build a custom tropical villa that's made with your needs and wants in mind, as well as access to a vibrant ex-pat community, and more. Our team of event planners ensures there's always plenty of activities to take part in, and with VIP features like private beaches, 24/7 security, and more, it's. Never been easier to settle into your life abroad with confidence. Get ready to leave snowy days and live the Life Tranquilo!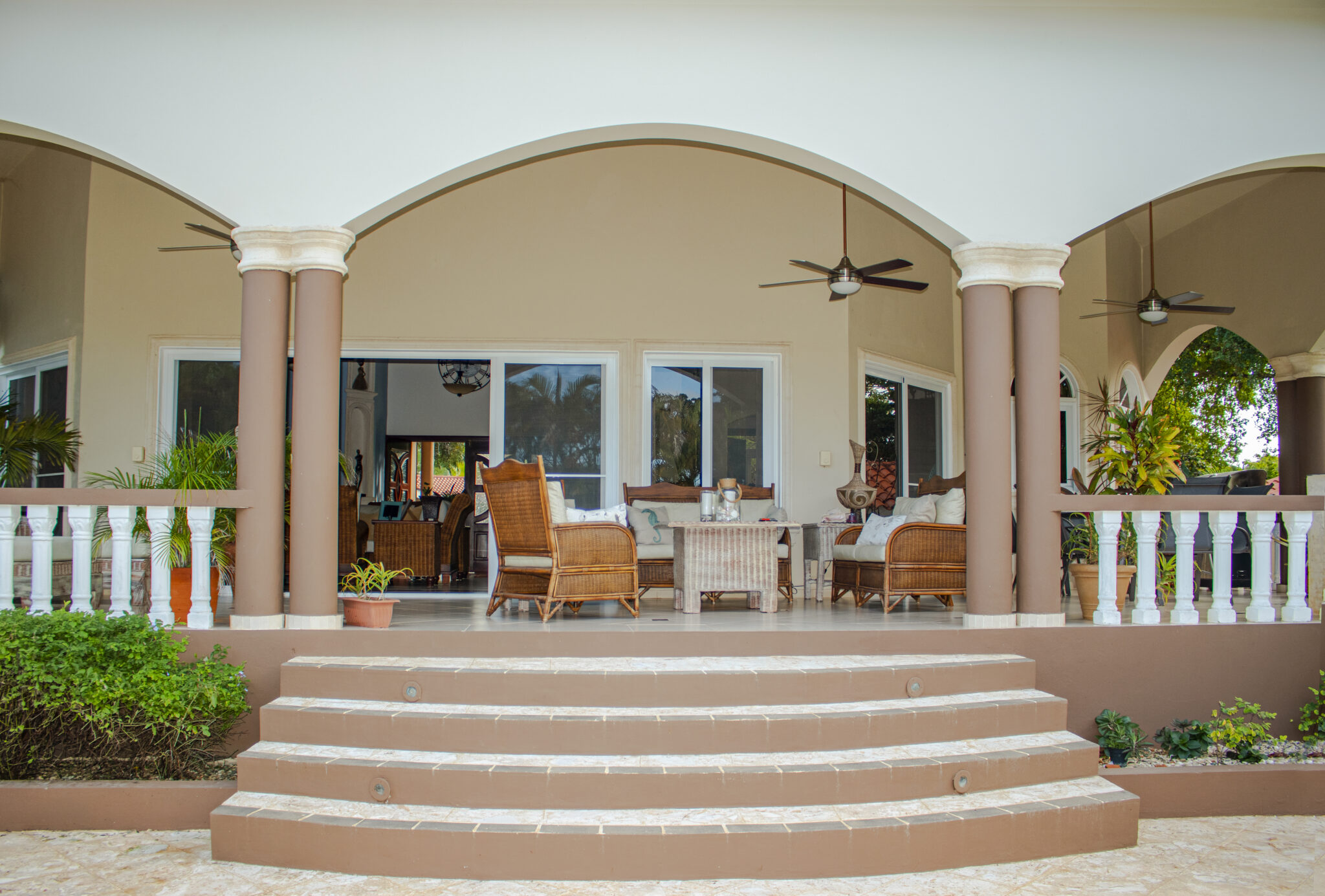 Close to Home Comfort Is Never Far Away
If you're a little hesitant to make the leap to living abroad because you think it means leaving your creature comfort behind, you have no need to worry. The Dominican Republic is a flourishing country with a stable economy, and you'll be pleasantly surprised to learn that many of the stores here feature your favorite brands, foods, and more. In addition, the DR has the best infrastructure in the Caribbean, meaning you'll have access to high-speed internet, phone services, cable, and a first-class medical system.
Create the Perfect Home Today
Casa Linda's villas are customizable and suited to individuals of all backgrounds and needs. With homes starting at budget-friendly price points, each floorplan can be tailored to meet your needs, all the way from single-storey bungalows to custom estates with room for the whole extended family to come to visit. Each villa comes with its own private swimming pool, landscaping maintenance, and the security of our gated community means you'll always have peace of mind.
Ready To Start Your New Life?
Let's talk! Contact Casa Linda today to learn how your dream of island living can become an easy reality.