Are you and your loved one on the hunt for the perfect locale to retire and enjoy long sunny days, warm weather, and endless white beaches? Finding a new country to settle down in can feel like a daunting process for prospective expatriates, but, with the right information, making your decision can become much easier. At Casa Linda Quality Communities, we're here to make retiring in the Dominican Republic straightforward and exciting. In addition to offering luxurious villa living, our team of experts is here to assist you with making the move simple.
If you've been trying to find the perfect place to call home, we're happy to show you how you can live the affordable lifestyle you've always wanted in paradise. Below, we'll break down some basic expenses you'll encounter when moving abroad, and what they might look like for you in the Dominican Republic. Read on to learn more!
Housing
The number one priority for anyone relocating to a new country is securing, safe, affordable, and comfortable housing. Thanks to the overall low cost of living in the Dominican Republic, purchasing a dream villa can easily be done on a wide variety of budgets, with Casa Linda offering exceptional floor plans that start as low as $199,000 USD. When you need to extend your dollar without compromising on the luxury of your home, the DR is the perfect fit!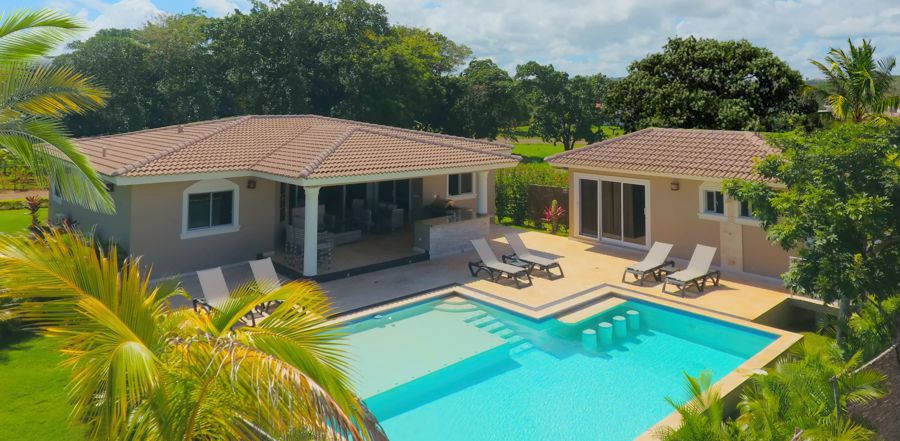 Utilities
As with your current living situation, you can expect to pay for standard utilities when arriving in the Dominican. However, unlike at home, you'll spend significantly less! Basic utilities like water, electricity and garbage are about $60 USD a month, and broadband internet connect averages around $50 monthly as well.
The one thing you'll kind in mind is that, in spite of the DR's strong infrastructure, power outages are a common occurrence in the DR, so purchasing a backup generator will go a long way towards minimizing any disruptions.
Food and Groceries
One of the best parts of moving to the DR is that you can expect to spend far less on food, both for groceries, as well as when eating out. Thanks to a bounty of fresh produce and food options on the island, your weekly average for groceries will typically be much lower than you are used to. For those who love to eat out, you can relish the fact that dining is generally much cheaper as well!
Healthcare
Alongside housing, healthcare is one of the biggest concerns for expatriates. You'll be pleased to learn that the Dominican Republic has exceptional healthcare that is incredibly accessible, as well as affordable, meaning you'll never have to worry about your quality of care. With state-of-the-art facilities and services available in both English and Spanish, you can rest easy knowing you'll always have the help you need when it matters most.
Ready to Learn More About Budgeting For Life Abroad?
Contact Casa Linda to learn more about purchasing your dream home in paradise today!