Have you been contemplating saying goodbye to winter for good? Whether you're a seasoned snowbird or have simply had your fill of busy cities, cold weather, and a hectic lifestyle, the Dominican Republic is one of the world's most beautiful locales to settle down and start a new chapter in life. Perfect for retirees, savvy property investors, and those who want to take advantage of many companies deciding to make the work from home shift permanent, the Dominican Republic is a sunny oasis full of beauty and tranquillity for residents to enjoy all year round. If you've been seriously considering making the move abroad, below are common questions that you'll need to know the answers to about obtaining residency status and living in the DR. Read on to learn more!
Do I Need to Become a Permanent Resident?
This is one of the most commonly asked questions the team here at Casa Linda answers, and for an understandable reason. Moving abroad is a complicated process, and with many eventual long-term residents choosing to start out as snowbirds, the answer isn't always as straightforward as one would think. Generally speaking, if you plan to remain in the country for more than 3 months at a time (the length of a government-issued tourist visa), yes, you will need to look at getting your permanent residency (PR). Permanent residency not only allows you to stay in the country indefinitely but also entitles you to a wealth of benefits (more on that shortly) given only to residents and makes it easier to conduct business transactions as needed.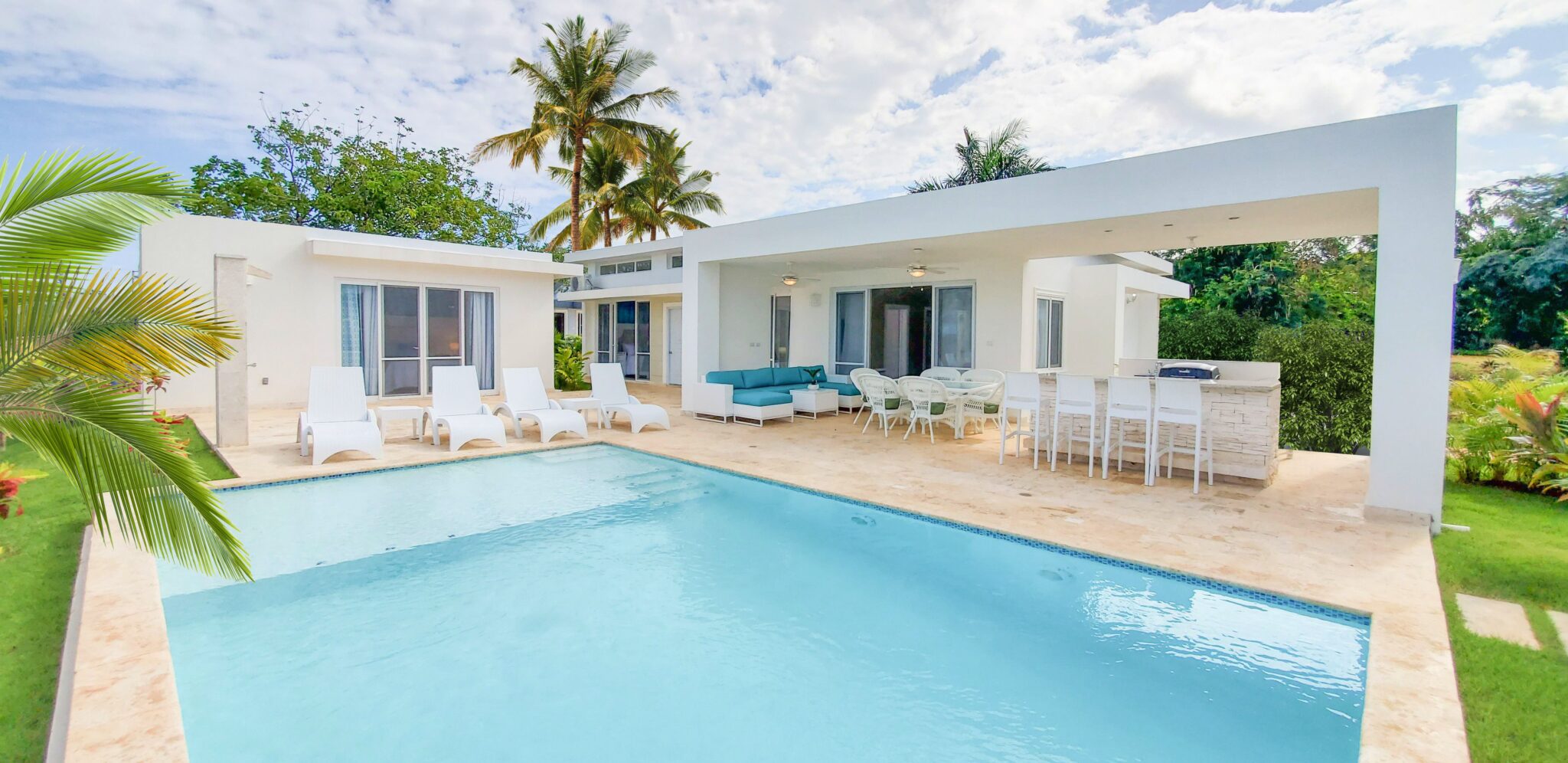 Is it Complicated to Get My PR?
Yes and no. The good news for anyone pursuing official residency within the Dominican is that the process is, as a whole, pretty straightforward. Even though it can be time-consuming, with the right legal assistance you should be able to navigate the process with minimal headaches and few problems along the way. At the start, you'll need to apply for temporary (provisional) residence upon arriving in the DR (NOTE: you must do so within 6 days of arrival). This provisional residency allows you to remain in the country for up to a year at a time and permits you to work while residing in the country if necessary, which is particularly essential for anyone looking to be able to maintain their job abroad under WFH circumstances.
Once the initial year has passed, you can renew your provisional residency for a total of 4 years, and then, once that 4 year period is completed, you then typically become eligible to apply for PR status. The in-between time period can be used to collect the various documents required for your PR application and give you time to ensure that everything is submitted properly (mistakes can lead to denial and/or significant delays). Documents you will be expected to submit include:
Bank statements for the last three months.
Two frontal photos (2×2).
Lab Test (HIV, drug test) and a letter from a doctor stating that you do not have communicable diseases. For those already in the D.R., we provide information on facilities that perform the medical test and provide the medical certificate.
Birth certificate (apostille or legalized).
Certificate of good conduct from the police (apostille or legalized).
Copy of valid passport.
Provide the required documentation according to the visa category. (Work, retired, investment, married to a Dominican or a resident; proof that you have been living in the country for a long period). If you are a missionary or NGO you will need a letter confirming your status from your organization.
It's important to note that you must pay attention to all details on the above documents and ensure that they are sent to the right locations in order to avoid complications. Working with a skilled immigration lawyer will make it easier to sort through all documents and avoid costly errors, as well as help you stay on top of the overall progress of your application.
What Are the Benefits of Receiving My PR?
Aside from being able to legally live in the country, receiving your PR gives you access to a more favourable tax structure (including avoiding the 50% surcharge on estate taxes), allows you to work within the country, and conduct important business transactions such as getting bank loans and applying for credit. The Dominican Republic is incredibly welcoming to foreign investors and new residents, and receiving your PR truly is the best way to make the most of your life abroad and gain peace of mind.
Want More Information?
Casa Linda is here to help! If you're ready to live your dream life in paradise and build the dream villa that you've always wanted. Contact us today.