Are you considering making the move from recreational sunseeker or perennial snowbird to a permanent resident of paradise? Settling down abroad can be an incredible way to improve your quality of life and start a brand new adventure that brings plenty of personal fulfilment for you to explore. With miles of stunning coastline, crystal blue oceans and breathtaking beauty around every corner -not to mention endless sunny days and warm weather- it's no surprise that the Dominican Republic is one of the most coveted spots to relocate to for expatriates from all over the world.
The north end of the island, where Casa Linda's communities are located is shielded during hurricane season, offers affordable housing, and has plenty of benefits for residents, including a much lower cost of living. If you've been looking into the realities of moving abroad, you may be pleasantly surprised to learn just how affordable life in the Dominican Republic can be. Below, we'll highlight four areas where you can expect to save when living on the island!
Housing
It comes as no surprise that one of the biggest reasons people choose to relocate to the Dominican Republic is our affordable housing. If you've ever dreamed about retiring on the beach and spending the rest of your days in a beautiful custom villa that's built exactly to your specifications, Casa Linda is here to help make it a reality. Our 10 custom villas are available at very approachable price points (starting as low as $185,000 USD) and have endless ways to tailor your floor plan to your exact tastes. With affordable living at your fingertips, you never have to worry about compromising on quality or safety when moving abroad!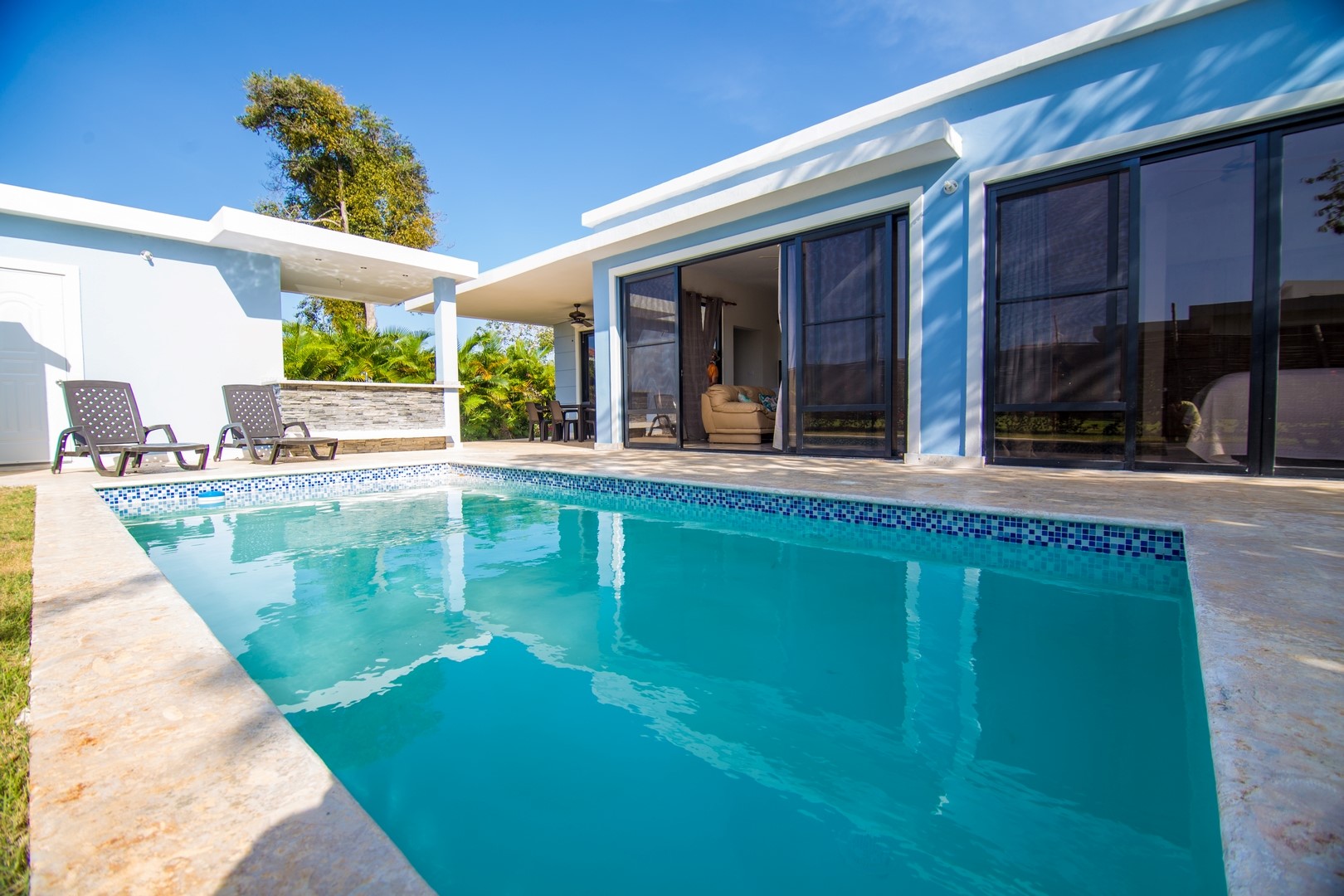 Healthcare
Did you know that the Dominican Republic has a world-class healthcare system featuring high-end facilities, leading medical experts and service in both English and Spanish? If your answer is no, you're not alone! Healthcare is often one of the biggest surprise perks for potential ex-pats, and they're even more excited when they find out that the cost for health insurance can be as low as $1200 a year per couple. Exceptional care at low costs gives immense peace of mind, especially for those that may have existing medical conditions or are highly concerned with planning for the future.
Food
The benefits of living on a tropical island is that fresh produce and even your meat and dairy are often much cheaper than back home. New residents are often pleased to see just how much their weekly grocery bill drops and how much farther their budget can go. Best of all, you'll even find many of your favourite treats in stores here as well!
Daily Essentials
Much like food and groceries, other essentials like power, water, internet and even cell phone service tends to be much cheaper than the rates that many are accustomed to. This is fantastic news for anyone looking to make their dollar go farther and hoping to extend their ability to enjoy their time in paradise.
Discover Affordable Living in the Dominican Republic Today
Are you ready to make your island dreams a reality? Contact Casa Linda today to learn more about our homes and community in the Dominican Republic!