Bienvenido Al Paraíso!
Warm sunny days, shining crystal blue waters, mile after mile of sandy beaches…this could be your life to enjoy in paradise! If you're tired of dealing with long, unforgiving winters and are ready to treat yourself to the adventure of a lifetime, it's time to stop dreaming about moving to a tropical haven, and start living! The Dominican Republic is calling, and all you have to do is answer the call with Casa Linda Quality Communities!
As one of the most trusted builders on the island, we're proud to have created a safe, affordable, and luxury-oriented private development on the northern end of the Dominican, just outside of Cabarete. Our team is made up of real estate and development professionals that are equally passionate about finding the perfect home for each newcomer as we are about helping you settle in and embrace a lifestyle that most dare to dream about. With 24/7 on-site security, curated weekly activities, shuttle services and more, luxury living in the Dominican Republic can be an affordable reality. Learn more about moving to the Dominican Republic in 2022 below!
Why Move to the DR?
If you've been on the hunt for tropical destinations to relocate to, you've likely noticed that there are quite a few places to choose from upon first glance. While there's no denying that plenty of other countries are gorgeous and have the type of climate that you may be looking for, very few countries can compete with the many benefits offered by the Dominican Republic specifically. In addition to over 300 days of sun each year, daily temperatures that average 24°C/82°F, affordable housing and overall cost of living, as well as a world-class healthcare system, you'll find countless ways to explore and enjoy this beautiful island paradise, one day at a time!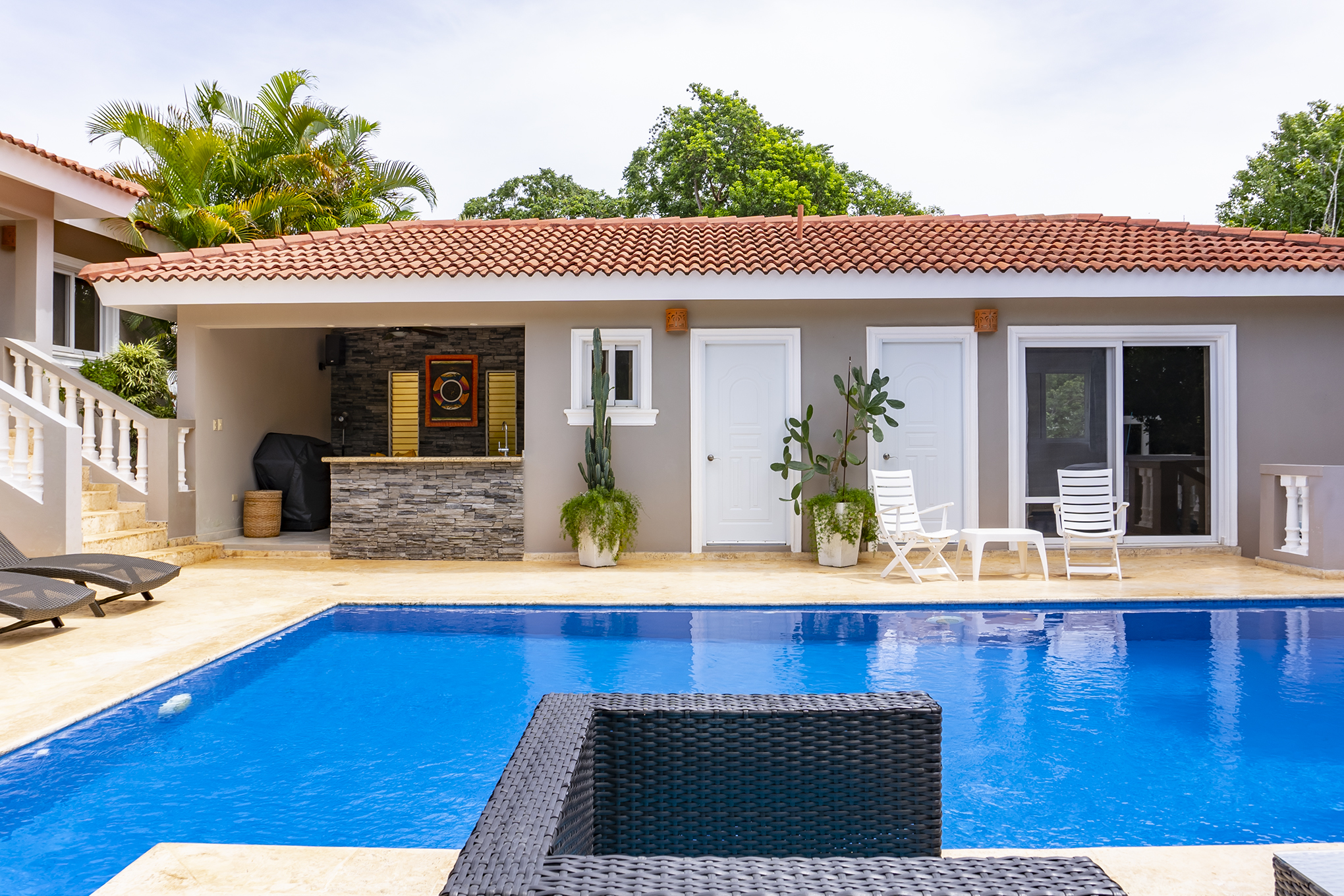 Villa Living Made Simple
We all know that one of the most important parts of moving is finding the perfect place to call home. There certainly is no exception to this when moving abroad, and in fact, finding the right fit can often feel even more daunting when distance gets factored in. If you're worried about finding a home in the Dominican that's just right for you, you can rest easy when you partner with Casa Linda Quality Communities. For nearly 30 years we've welcomed expatriates to the island and crafted stunning homes with the highest grade materials, all at an affordable cost. Built to provide you with the highest quality, our homes start as low as $207,300 USD and are designed to ensure you have everything you need. From quaint 2-bedroom bungalows to 5-bedroom villas big enough for the whole family to visit and enjoy, Casa Linda's properties make it easy to feel perfectly at home. We also offer ample opportunity to customize your home with any of the following:
Choice of building materials, as well as color and style of cabinets, doors, floor/bath tiles, and more.
Choice of pool shape and size of a complimentary sun-bed area
Infinity, saltwater, or mirror pool
Rooftop terrace
Jacuzzi
Swim-up bar
Living wall
Additional lot size
Outdoor kitchen, and more!
When it comes to designing your dream life in paradise, your home should be the ultimate source of comfort and enjoyment. Learn more about creating your custom villa with Casa Linda by contacting our team today!