Sparkling crystal oceans, miles and miles of white sandy beaches, world-class golf courses, an incredible culture, and endless areas to explore. This is the Dominican Republic. Each year, the Dominican attracts countless guests and expats from all corners of the globe to its sun-kissed shores. As one of the most visited locations in the Caribbean, the Dominican has earned an international reputation for its exceptional beauty, welcoming culture, stable government, and more. Casa Linda is proud to be one of the foremost builders on the island and invites you to join us in calling the Caribbean home. Learn more about Cabarete (where we're located), as well as life with Casa Linda below!
Welcome to Beautiful Cabarete!
Located on the northern end of the island, Cabarete is a town situated within the Puerto Plata province of the Dominican. Just 11 miles (18km) away from Puerto Plata airport, Cabarete has plenty of beauty and adventure to offer residents. From local history to rum distilleries, coffee factories, and the many activities the island is known for, this unique slice of paradise offers guests and residents warm days and sunny skies (the northern part of the island is sheltered during hurricane season and thus safe from most volatile weather) all year round. With world classes beaches just a stone's throw away, your life in tropical heaven is closer than you think.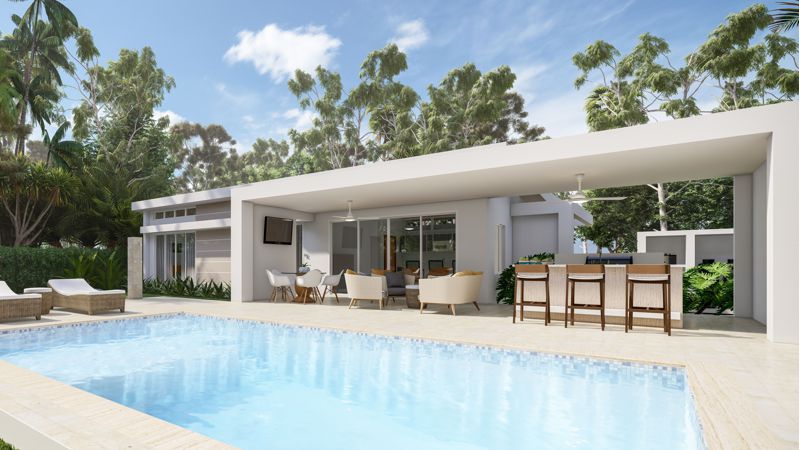 Paradise Awaits
Are you the kind of retiree that likes to stay busy? No problem! A fun-filled excursion like deep-sea fishing, kayaking, sailing and more will give you plenty of opportunities to keep active. Prefer to relax and unwind? There's plenty of time for that too! Whether you're looking to pack your days full of adventure or lounge in the sun with your favorite drink in hand, Cabarete's many attractions and shorelines have you covered!
Meet Casa Linda
With over 20 years of experience under our belt, Residencial Casa Linda has developed a reputation as one of the most trusted builders on the north coast of the Dominican Republic. Our passion is partnering with our homeowners to bring their dream villa to life, right down to the very last detail! Casa Linda truly gives you the whole package when it comes to island living, from private residences to the perfect location, an upcoming VIP Beach Club, and more.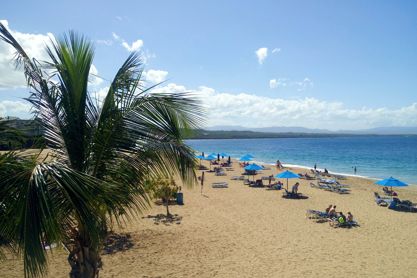 Casa Linda Villas
Each one of Casa Linda's homes are created to be as unique as our owners. Our floor plans are designed to offer you affordable luxury while providing unbeatable quality and endless ways to customize. With quality finishes, exceptional craftsmanship, and plenty of space to enjoy, your new life is ready and waiting for you in the Dominican.
Ready To Unlock Paradise?
Stop dreaming about your island escape and take the first steps towards making it a reality! Contact Casa Linda now to learn more.