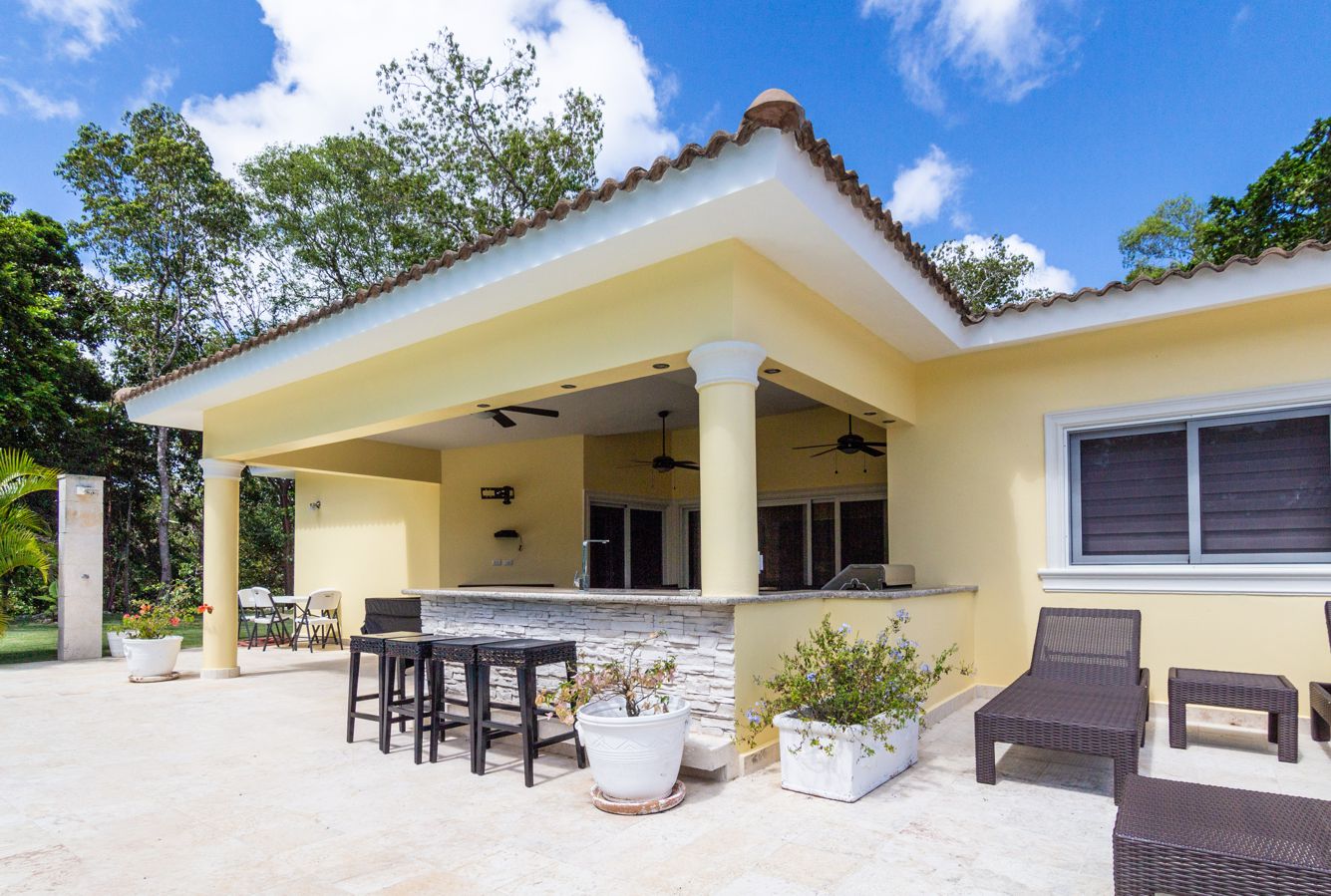 Did you know that you could be living on a tropical island in paradise? It's true! With Casa Linda Quality Communities, our team of incredible architects, designers, and builders can create a custom luxury villa in the Dominican Republic just for you. With over 20 years of experience, Casa Linda is well known across the island for their incredible luxury villas and welcoming communities. If you've been dreaming of living in paradise, Casa Linda is here to make those dreams a reality. Below we'll discuss living in the Dominican Republic and Casa Linda's stunning villas. Keep reading to find out more about paradise! 
Welcome to the Community!
The Dominican Republic is incredibly welcoming to people of all walks of life. So whether you're planning on buying a villa in Cabarete or simply renting one for the holidays, you're sure to find a sea of welcoming facings everywhere you go. At Casa Linda, we offer more than just stunning luxury villas. We also provide an active lifestyle and friendly community for all looking to take life a little slower. Our community in Cabarete has been home to various expats worldwide for over 40 years. So regardless of where you come from, you'll feel at home with Casa Linda in Cabarete.
Our Cabarete community is bustling with things to do and people to meet. With on-site tennis, bocce ball, mini-golf, and shuffleboard, there are plenty of opportunities to try out a new hobby or fall back in love with an old one. In addition, Casa Linda's Castaway's Clubhouse & Eatery offers daily Happy Hour specials and tons of fun ways to meet your new neighbours. At Casa Linda, our clients are more than the home they buy; they're our neighbours and friends! Our community looks forward to meeting you in paradise!
Custom Luxury in Paradise
With the help of Casa Linda's expert in-house architects and designers, your life in paradise is just a few small steps away. Our team will assist you every step of the way throughout your journey of moving to the Dominican Republic. We'll start by helping you pick out the perfect floorplan for your unique personal tastes, preferences and needs. Next, we'll help you pick custom add-ons for your villa and the perfect lot. Then, Casa Linda's team will ensure your villa's plans are finalized before passing along the contract of sale. After that, it's time to get building! Once your custom villa has been built, you can begin decorating and moving in. Designing and building your very own custom luxury villa in the Dominican Republic is easy with Casa Linda! 
Life in Paradise Starts Now
If you're ready to escape the cold of winter, Casa Linda is here to help! Our team of experienced in-house architects and designers will help you create the perfect villa for you. From there, you can enjoy the comfortable and relaxed world of living on an island paradise. The Dominican Republic is a stunning location for anyone looking to slow down and enjoy the sun, sand, and spectacular views. Casa Linda's team is here to help you build the island home of your dreams. If you're ready to live a life in paradise with your very own custom luxury villa in the Dominican Republic, contact Casa Linda today!