Are you tired of long, brutal winters that only seem to be getting colder each year? Looking for the perfect escape to get away from all the chaos of a busy routine and a chance to start fresh? There's no better way to say goodbye to a boring routine and revitalize yourself than settling down into a tropical paradise! Located in the gorgeous Caribbean, the Dominican Republic offers peace, quiet, and plenty of perks for expatriates to explore. Casa Linda Quality Communities is proud to offer you access to affordable luxury living in the Caribbean, with custom villas starting as low as $207,300 USD. Find out more about living in the Dominican with Casa Linda below!
Welcome to Beautiful Cabarete!
The Dominican Republic is home to several popular destinations, but none are quite as beautiful and enticing as Cabarete, especially when you're looking to settle in long term. Thanks to its location on the northern end of the island, Cabarete is sheltered during hurricane season and is just a short 11-mile drive from Puerto Plata international airport. Unlike busy, tourist-oriented cities, such as Punta Cana, Cabarete is geared more for those who like to enjoy relaxation and truly get to know the area. If you're looking to experience the full beauty and benefits of living in the Caribbean, Cabarete has everything you're looking for! With daily temperatures averaging 28°C and over 300 days of sun each year, mile after mile of sandy beaches, and high-class living that won't stretch your budget, building a life in tropical heaven is closer than you think!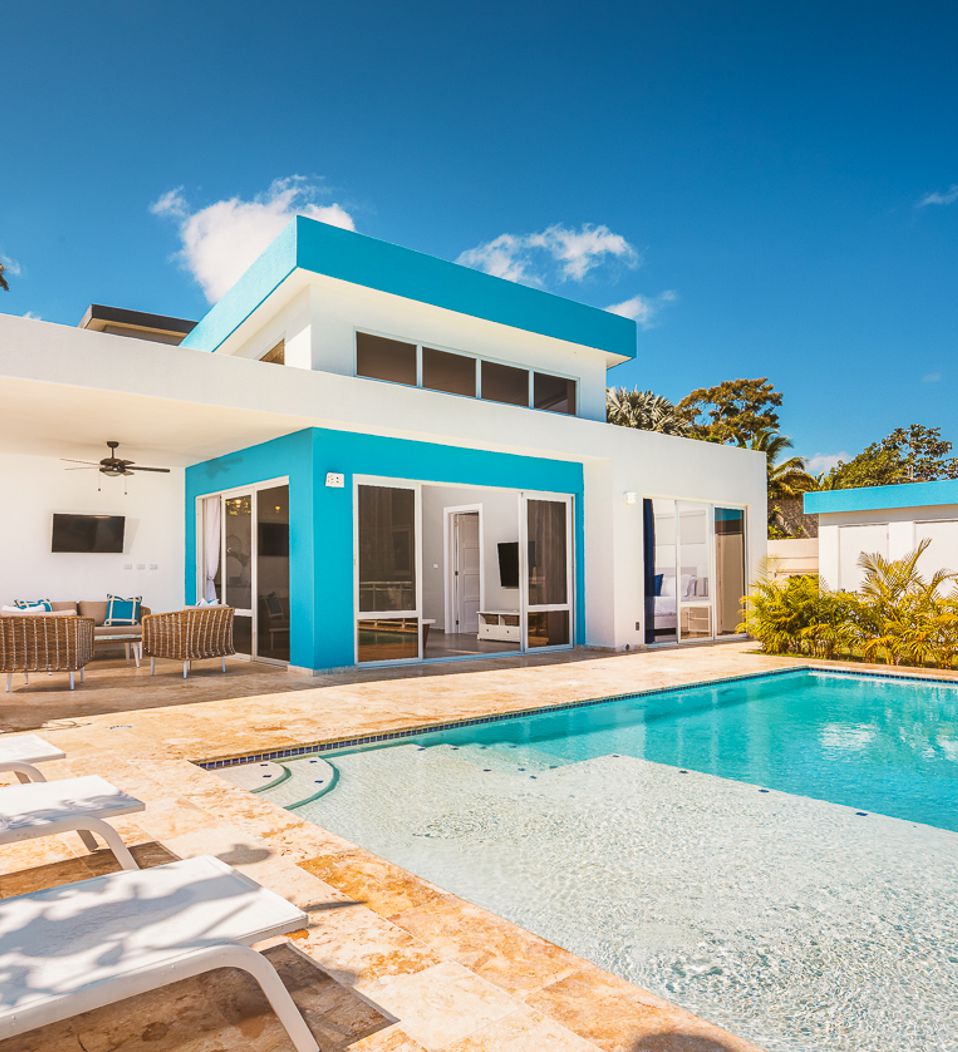 Everyone is Welcome
Island living is one of the best decisions you'll make, and many expatriates are pleased to find just how open and easy it is to find your way once you arrive. From enjoying the Dominican's slow-paced, laid-back lifestyle to finding ways to satisfy those looking to stay active and embrace the many adventures available, you'll never be at a loss for things to do. Whether you want to relax on the beach, go for a leisurely hike, or stay active kayaking or sailing, there are endless ways to build the lifestyle you want here in the DR.
Quality Communities with Casa Linda
With close to 30 years of experience building here on the island, Casa Linda Quality Communities is proud to be your leading source for Dominican living. In addition to helping you find your dream villa, Casa Linda offers residents the whole package when it comes to island living, from private residences to the perfect location, a VIP Beach Club, and more. We believe in treating you like family, and making it easy to settle into your new community quickly because after all, that's what the life Tranquilo is all about! Each of our gorgeous floor plans are designed to offer you affordable luxury while providing unbeatable quality and endless ways to customize. With quality finishes, exceptional craftsmanship, and plenty of space to enjoy, your new life is ready and waiting for you in the Dominican.
Ready To Unlock Paradise?
Stop dreaming about your island escape and take the first steps towards making it a reality! Contact Casa Linda now to learn more.