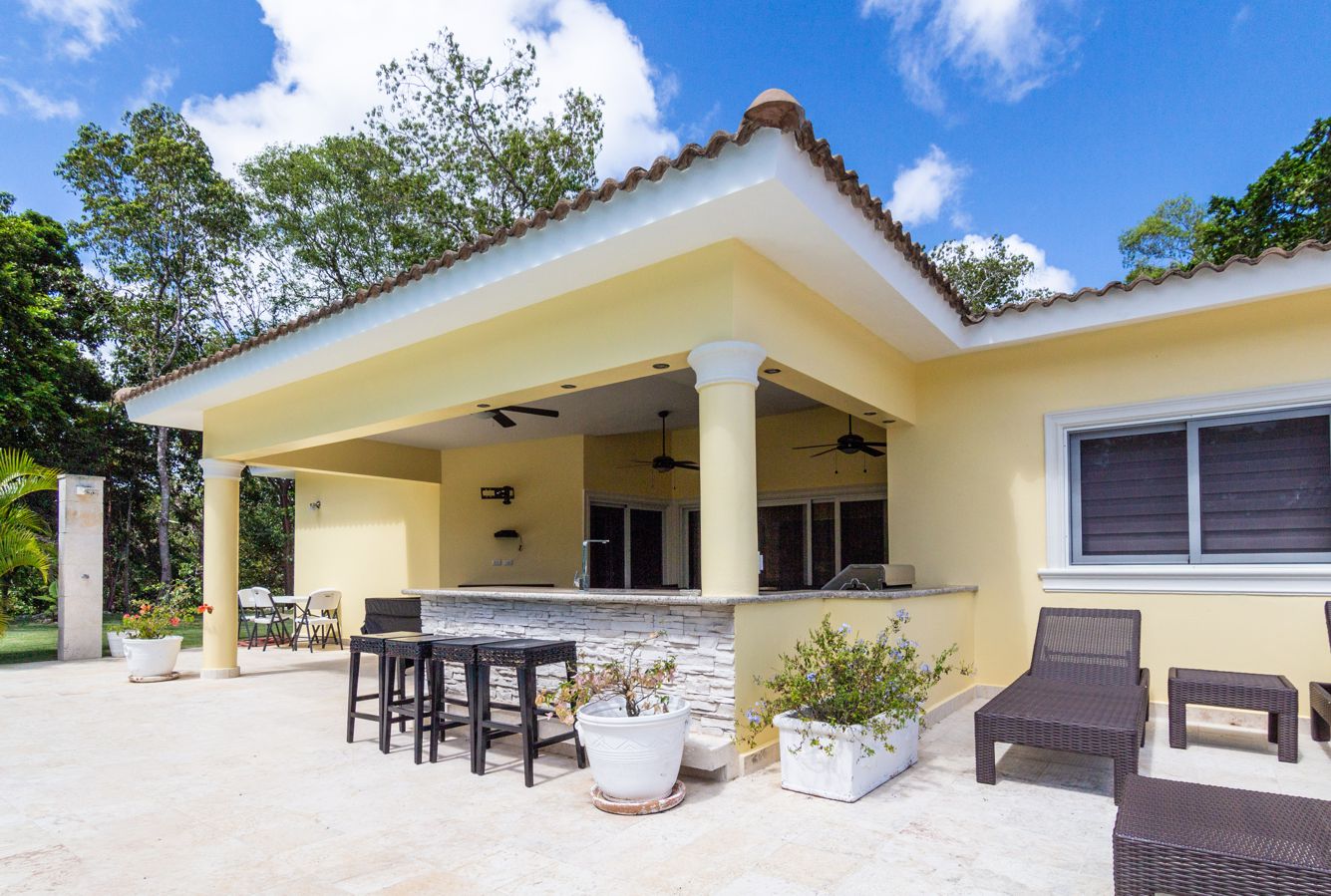 Your Perfect Villa
is waiting for you at casa linda
When looking for properties to buy in the Dominican Republic, price is not the only factor to consider. As you're moving miles away from home in a country you aren't entirely familiar with, it's always better to choose an area that provides a gated community. Read on to learn more about the benefits of a gated community and what to look for when moving into a new community in a foreign country. 
1. Familiar Faces
Living in the Caribbean has its perks, from the beautiful white sandy beaches and the exquisite cuisine to the exciting adventures, but it can also have downsides. When moving to the Caribbean, you will feel relaxed and refreshed in the beginning, but as time goes by, you might start yearning for the familiarity you felt back home. Even though everyone in the Dominican Republic is incredibly welcoming and overly generous, you might still feel homesick; however, when living in Casa Linda's gated community, you will feel like you've never left home. 
Home is not the place where you grew up; home is where you are surrounded by people you love and care about. Since Casa Linda's gated community has been home to all ex-pats for over 40 years, homeowners have the opportunity to create friendships, connections and bonds with people from all around the world. At Casa Linda, we facilitate a lifestyle where owners can partake in several activities and join a community that suits their interests and hobbies. 
2. Lock Up and Leave
Many owners in Casa Linda's community feel safe in our gated community as they can simply lock up and leave anytime they want. Owners going out for a dip in the ocean early in the morning or meeting up with some friends for late-night drinks can lock up their villas and leave any time of day without worrying about the safety of their homes. Our gated community is one of the safest and most secure communities in the Dominican Republic as we make sure to always have surveillance and guards walking about day and night. Our gated security patrols the subdivision twenty-four hours a day to provide our residents with safety and peace of mind during their adventures. 
Our gated community also allows owners who stay in their luxury villas for a short period of time to leave their homes in safe hands while they're travelling away for the majority of the year. You won't have to ask your friends or family to drop by and make sure everything is okay, as our trained guards will ensure that your property is safe and monitored all year round. Enjoy a stress-free trip whenever you lock up and leave your home in Casa Linda's gated community.
 3. Villa Management
International buyers can sometimes require special services when travelling away for a period of time, but not many communities can accommodate these requests. At Casa Linda Quality Communities, we have plenty of owners who visit their property for a month or two and leave for the rest of the year, which is why we offer many villa management services, including:
Housekeeping Services
Maintenance Services
Pool Services
Garden Services
Monthly Bill and Tax Payment
Our team is well equipped to provide you with the proper care and attention for your property and more than happy to accommodate any necessary villa management services you might have. Our fully staffed administration office is onsite, where you can contact the full-time Owner's Liaison to assist you with all your requests.  
Join Casa Linda's Community Today
Whether you're a part-time visitor or a permanent resident, our gated community will always make you feel at home. You can check out our owner's testimonial on their experience with Casa Linda's gated community or contact us today to start your journey!