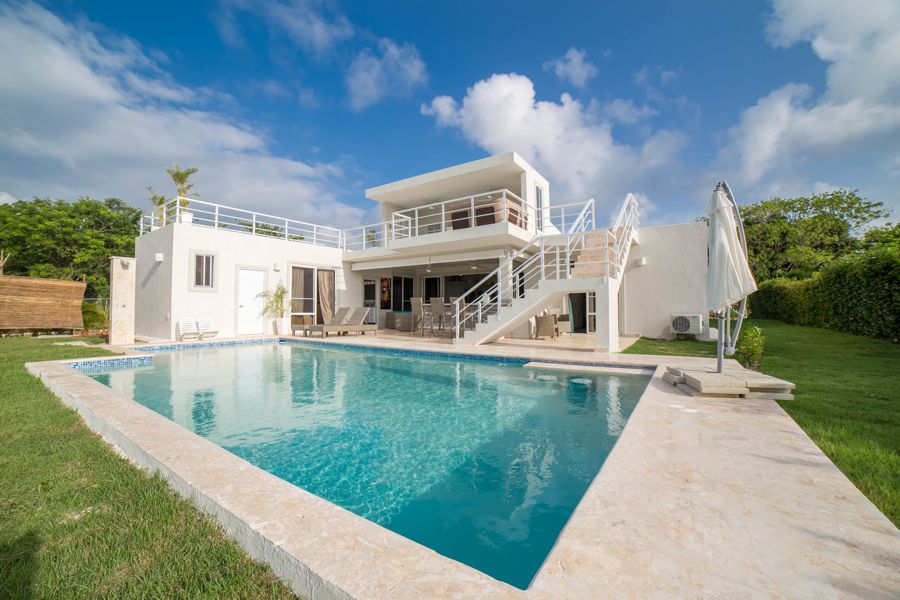 Your Perfect Villa
is waiting for you at casa linda
Are you tired of shovelling snow every winter? If so, now is the time to consider an island getaway to the Dominican Republic. At Casa Linda, we can build you the luxury island villa of your dreams at an affordable price. The Dominican Republic is home to many stunning beaches and views, but moving to a new country can mean leaving friends and family behind. However, with Casa Linda, we can ensure you always have space for guests when they come to visit. Below we'll discuss some of the benefits of guest homes and our range of villa floor plans. Keep reading to learn more!
Room for the Whole Family
Is your family large? Or do you want your guests to have their own private space? A guest home can provide you with the necessary amenities and room to make your friends and family feel like they are right at home. Say goodbye to hotel room rentals and crashing on the couch; a guest home offers residents the convenience of proximity without compromising privacy. 
At Casa Linda, we know how important it is to keep your friends and family close. When you decide to build your dream island villa with us, you have a range of customization options, including building a guest home. So if you're looking to make your Dominican Republic villa a bigger and better fit, a guest house is a great addition!
Additional Space for You
As mentioned above, a guest house gives you additional space for family and friends. Still, you too can enjoy that extra room! One of the advantages of a guest house is that you can essentially do whatever you want with it. Want to turn your guest house into a recreation/ game space? No problem! Looking to create an artist's getaway with a private studio? Sounds like a great plan! Whatever you decide to do with your guest home when your family or friends aren't staying the night is up to you. Casa Linda is here to help you design a custom guest home to fit all of your needs.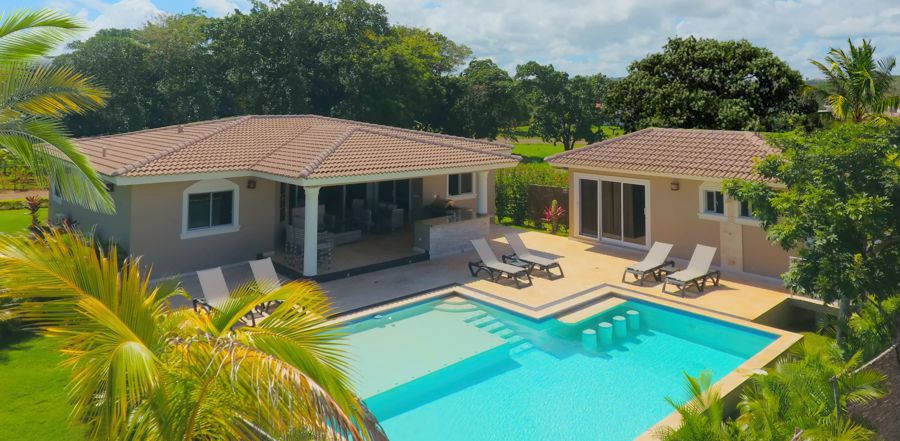 Our Guest Houses
When it comes to life in paradise, ensuring you have all your needs met is critical. At Casa Linda, we're excited to offer three layout options for your guest house. The specific floor plans are as follows:
A 662 ft² by 61.5 m², single bedroom guest home which features a dedicated great room.
A single bedroom guest house without a great room. This cozy option is 269.1 ft² by 25 m².
A two-bedroom house without a great room that measures 538 ft² by 50 m².
Casa Linda can customize each of our guesthouses to your individual tastes, just like our stunning villas. At Casa Linda, our team of in-house architects can ensure that your friends and family have a beautiful yet cozy space to stay in when they come to the Dominican Republic.
Live in Paradise Today!
With over 20 years of experience crafting custom villas for folks looking to escape the ice and snow, Casa Linda is your trusted builder. Our goal is to design a villa that makes you and your guests feel right at home. We understand that moving to the Dominican Republic can mean leaving loved ones behind at home. But, with the additional space our guest homes offer, you'll always have room to welcome them to paradise! Contact Casa Linda to learn more about our guest homes and villas.