Have you been dreaming about giving yourself the ultimate "vacation" and moving to a tropical paradise for good? Island living is truly a wonder to experience as you soak in endless days of sunshine, warm weather, and a laidback culture that allows you to experience life at your own pace. Known for breathtaking views, the stablest economy in the Caribbean and a vibrant local as well as ex-pat community, the Dominican Republic is the perfect destination for those looking to purchase a home in their very own slice of heaven. Learn more below!
Welcome Home: Reasons to Move to the Dominican Republic
It's no secret that there are plenty of gorgeous tropical destinations around the globe that attract the attention of retirees and aspiring ex-pats. The Dominican Republic is a particular favourite for a wide variety of reasons extending well beyond its natural beauty. For those looking to make a solid investment in a full-time or vacation property, the Dominican's welcoming attitude towards foreign buyers will make things considerably easier compared to other countries. The ease of purchase combined with low cost of living, housing available at multiple price points and stable overall economy makes the DR ideal for everyone to settle down comfortably. Enjoy top tier infrastructure, including high-speed internet, cable television, reliable electricity and more, along with your favourite brands and a lower cost of living day to day. In fact, many ex-pats are surprised to find that the DR is just like home…only warmer!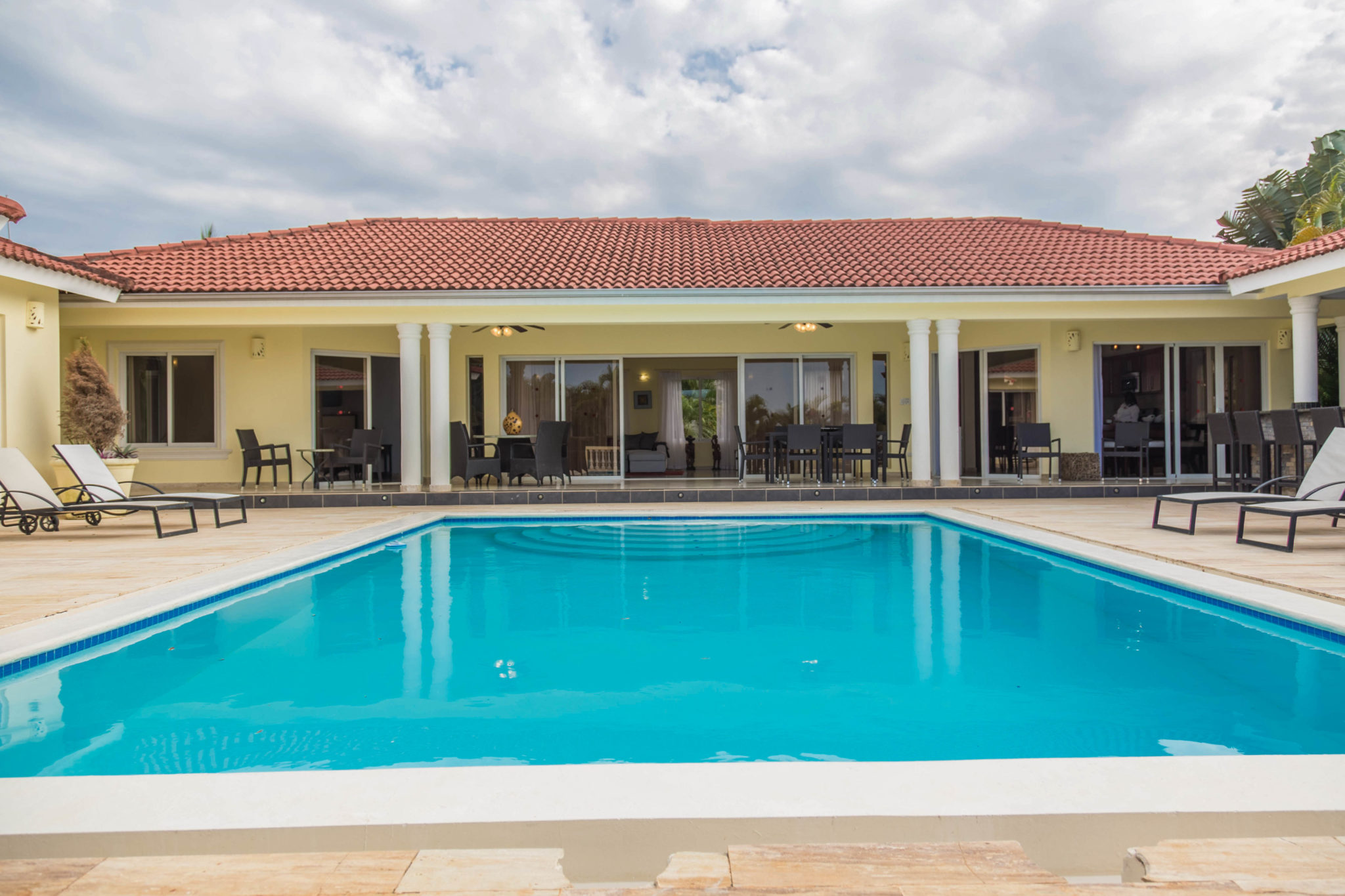 Quality Of Life You Can Depend On
In addition to some of the most dependable infrastructure in Latin America, the Dominican Republic is also home to a world-class healthcare system that provides exceptional medical services out of state of the art facilities. With highly trained professionals offering full care in English, and the overall costs of procedures and medication often coming in at significantly cheaper than those found back home for our American ex-pats, those with mild or common health concerns can typically relocate with confidence (we always recommend checking with your current care provider before making any major decisions)!
Meet Casa Linda
Located on the gorgeous northern end of the island, Casa Linda is a luxury villa community that offers our residents privacy, community, and stunning homes at a price friendly entry point. With over two decades building in the Dominican, we're proud to welcome ex-pats from all over the world to our sunny shores and help them create the island paradise they've always dreamed of. With 24/7 security, a VIP beach club, shuttles to and from nearby beaches and more, you'll have no problem fitting in with our vibrant community of residents!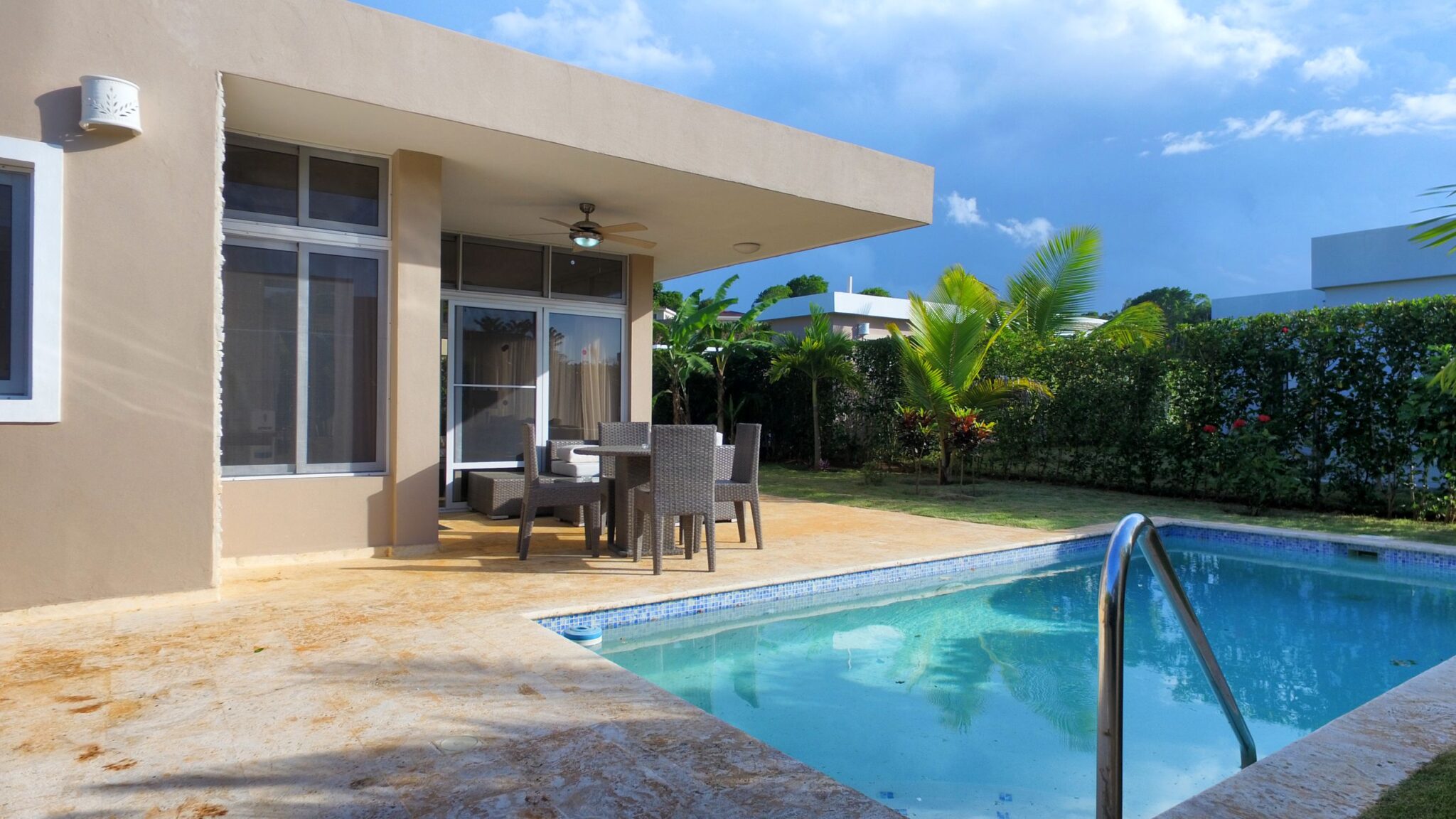 Our Villas
We offer eleven different villa layouts with plenty of variety between styles and designs starting from $179.6k USD and up. With sizes ranging from a two-bedroom bungalow all the way up to a five-bedroom villa, there's no shortage of ways to make sure you have ample space. Our custom-built villas include the lot, the construction of your home and swimming pool, initial property landscaping, and a structure for storage and pool supplies.
Custom Options and Finishes
Casa Linda provides well-established templates for our homeowners, but knows just how important customization options when it comes to creating the perfect fit. That's why we're happy to provide endless ways to tailor your space from luxurious outdoor kitchens and wet bars to infinity pools, upgraded fixtures and cabinets, guest houses, and more.
Ready To Say Hello To Paradise?
Contact us today and let's get started on the design and construction of your tropical dream home!