Dreaming of escaping to an island paradise to live a life of permanent luxury and relaxation? Stop dreaming and start doing! Moving abroad is one the most exciting decisions you can make, no matter what your motivation is. Whether you're planning ahead for retirement or simply need a change of pace and want to invest in your future, the Dominican Republic is an ideal paradise to settle into. With a stable economy, world class medical system, stable infrastructure, and plenty more to enjoy, you'll have no trouble settling into island life.
For over nearly 30 years, Casa Linda has welcomed ex-pats from all over the world to our sunny shores. Located on the northern end of the island in Cabarete, our luxurious private villas are ideal for anyone wishing to live in comfort with the added security of a 24/7 gated community. Learn more about life in the Dominican, as well as homes with Casa Linda, below.
The Best Choice You'll Ever Make
If you've been considering moving somewhere warm upon retirement and are wondering if it's finally time to take the leap, the Dominican Republic is ready and waiting! Known around the world for incredible weather, sunny beaches, and miles of untamed beauty, there's no better place to get your fix of island life.
As one of the most popular locales for ex-pats, even above destinations like Mexico and Belize, the Dominican has plenty of perks to offer residents. In addition to government incentives for foreign buyers, quality healthcare, and many of the comforts you're used back home like your favorite brands, the Dominican has a straight forward residency application, better value per dollar, and a calm atmosphere that can't be beat.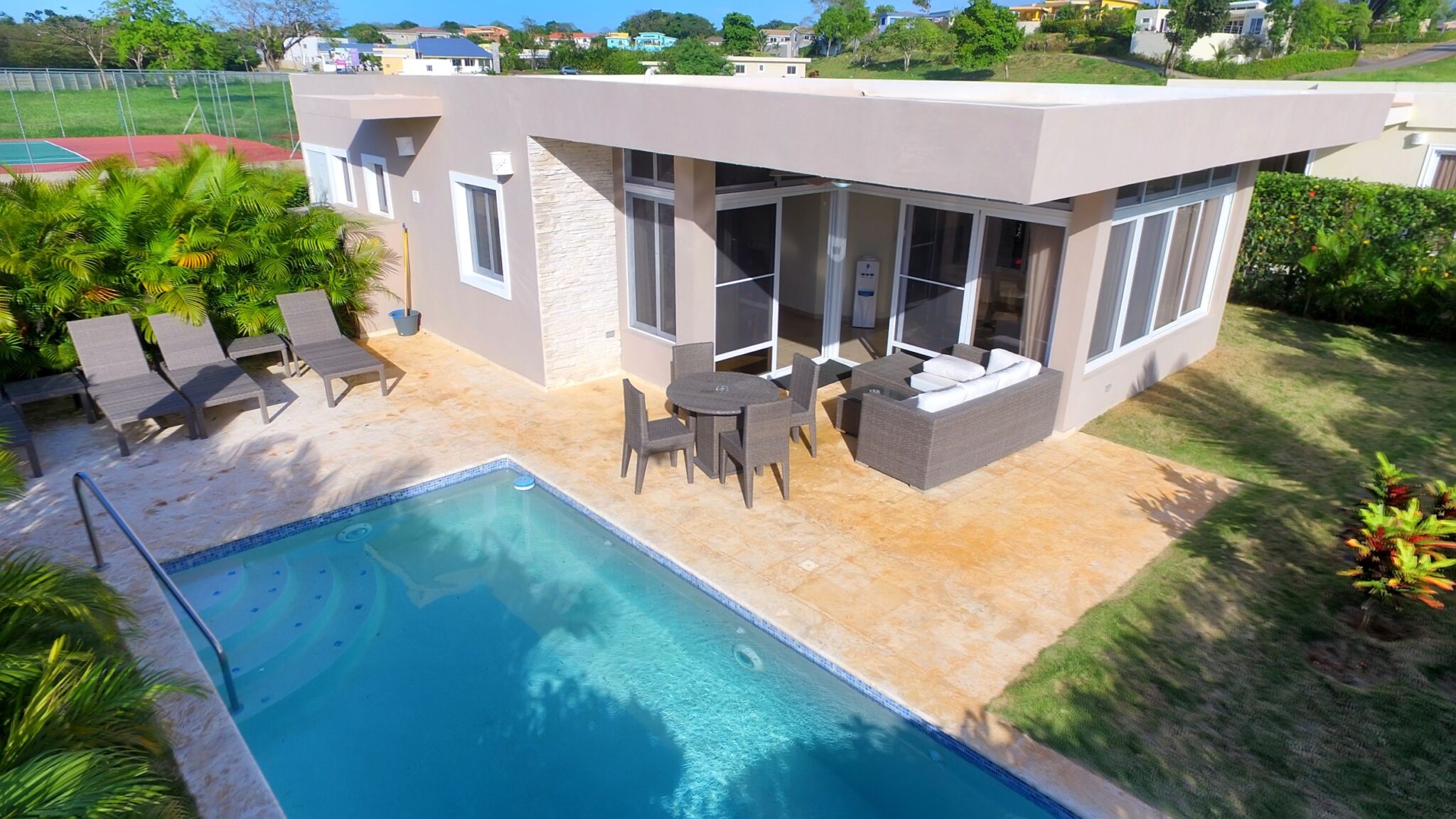 About Residencial Casa Linda
Over the past three decades, Casa Linda has developed a reputation as one of the most trusted builders in the Dominican. We're proud to have a reputation for crafting state-of-the-art villas for our owners, and providing a warm and welcome community that makes it relax in paradise. Casa Linda offers our residents the whole package, from private villas, to the perfect location, to an upcoming VIP Beach Club, and more.
Your Dream Home Starts Here
Casa Linda offers homeowners a wide variety of options when it comes to creating the perfect fit in paradise. Our floor plans feature plenty of space for the whole family to enjoy, ranging from 2 bedroom bungalows all way up to 5 bedroom villas.
Popular floor models include: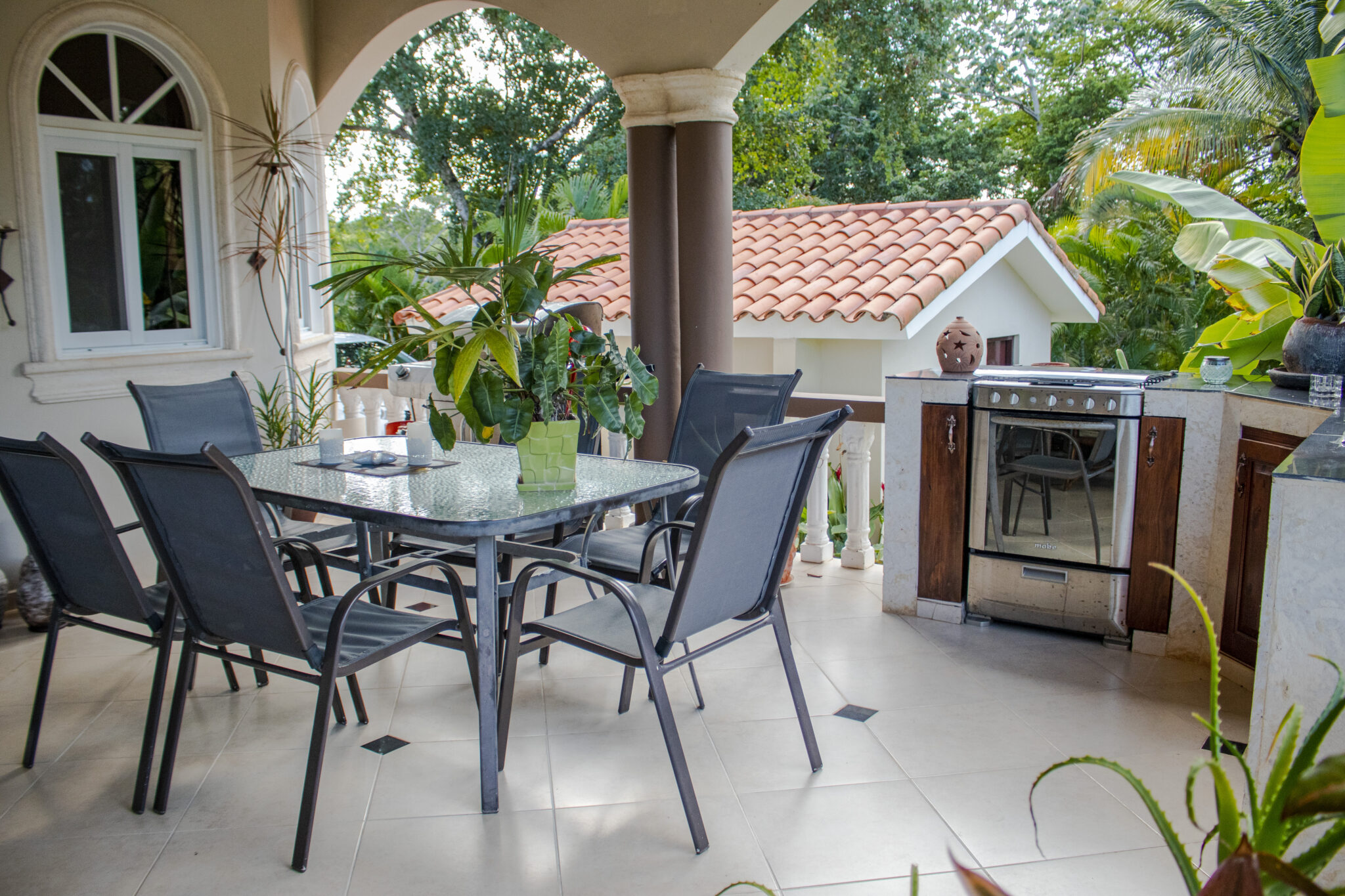 Villa Seashell
With 3 beds, 3.5 baths, a 12,700 gallon pool and 2462 sq ft to enjoy, Villa Seashell is designed to take advantage of breezes and views. Multiple terraces and balconies make it easy to bask in the sun, and the spacious living rooms are perfect for entertaining. Each bedroom has its own full bath for your convenience, and leads outdoors to the gorgeous infinity pool and sunbed area. View the floor plan here!
Villa Sunseeker
The Sunseeker is one of our more versatile floor plans and is available in either two or three bedrooms and two bathrooms with 1219 sqft or 1557 sqft respectively. The villa is designed to be a bright, spacious home, with sliding glass doors, plenty of counter space as well as a large covered terrace. Bedrooms are spaced on opposites of the home, allowing for complete privacy and comfort as needed.
Learn more about these homes, as well as life with Casa Linda by contacting our team today!