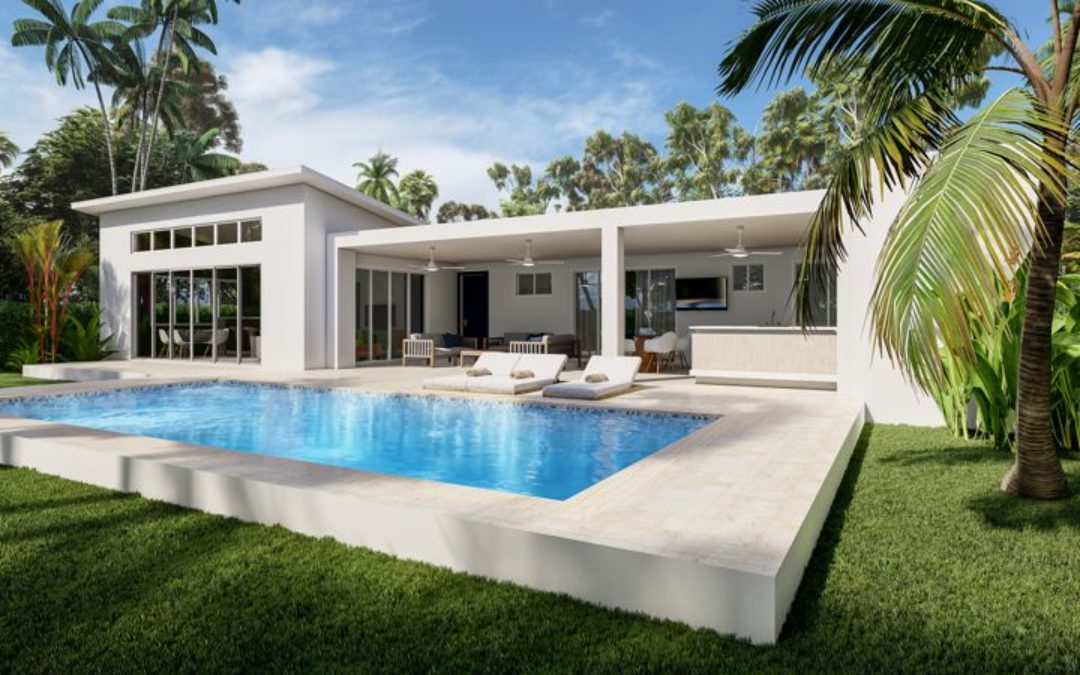 Call paradise home with the beautiful Villa Vesta, located in the Dominican Republic! The Villa Vesta is an elegant villa designed to celebrate the natural beauty of the Dominican Republic. With incredible views of the Dominican Republic's tropical landscape and uplifting sunshine, this villa is an excellent home for anyone who wants to spend their days in natural beauty. Keep reading to learn why Villa Vesta is the perfect home for you.
Created With Natural Beauty in Mind
Moving to the Dominican Republic, it's likely that you appreciate the natural beauty of the Caribbean. Since all our villas are located on the north coast of the island, you get to enjoy an average temperature of 28°C (82°F). The Villa Vesta is built to let the sunshine in with its large windows and open design.
With the Villa Vesta, you never have to miss out on the beauty of the country, especially when it comes to your own home. Instead, with the Villa Vesta, you can enjoy the stunning environment from the comfort of your home. Take in the best parts of the Dominican Republic with the Villa Vesta.
2 Bedroom Villa
1,709 ft2 (158.8 m2)
Lot: 6,458 ft2 (600 m2)
$285,300 US
3 Bedroom Villa
2,242 ft2 (208.3 m2)
Lot: 7.535 ft2 (700 m2)
$345,600 US
All pricing includes the construction of your villa, the lot, landscaping for the new home, the swimming pool, and a service building to hold equipment and storage.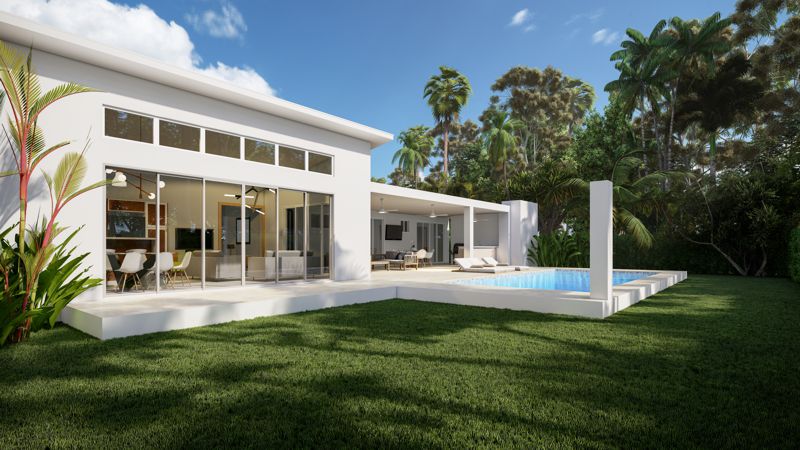 Customizable Features
Want to add your touch to your brand new Villa Vesta by putting in custom additions that best reflect your taste? Casa Linda has a team of architects and custom builders who are excited to make your dream home a reality.
With over 20 years of experience, our team of experts has supported ex-pats like you to ensure that your home best reflects your vision. You can choose from a list of exciting additions including, but not limited to:
Custom sized pool
In-water bar
Custom house sizing
Outdoor features such as outdoor kitchen and palapa
These exciting additions could take your home to the next level and give you the upgrade you've always wanted. With Casa Linda villas, the sky's the limit!
Ready to Learn More?
Contact our team at Casa Linda to learn more about how Villa Vesta can transform your life.