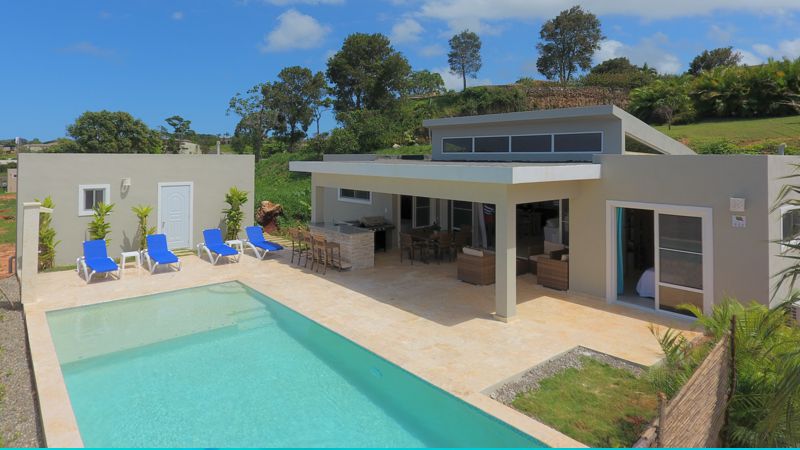 Your Perfect Villa
is waiting for you at casa linda
Life during the lockdown opened many opportunities for employees to work from home. Individuals have gotten accustomed to having more flexibility in their schedules as their day-to-day life became easier to manage when working from home. In fact, many have chosen to continue working from home over working in the office post-lockdown as they found that their stress levels have decreased. While some found comfort in working at home in their city, others sought out more adventurous places to keep their days stimulated and fun! Read on to learn more about upgrading your work-from-home office to an exciting work-from-home environment! 
Explore The World
Why work in a small home office when you can enjoy your morning on a luxurious balcony, basking in the sun with a fresh cup of coffee as your office overlooks a beautiful view? Working from home does not have to be constraining; you have the opportunity to explore the world while you're still at work! You have the option of going for a quick swim in the ocean right after work or even heading over to the mountains during the weekend! If you're tired of a tight office space and looking for an expansion, the Dominican Republic is the place for you and here's why:
1. Suitable Time Difference
Before deciding on working from home in another country, you must first consider the time difference. While there are many countries that offer fantastic weather, beautiful scenery and many adventures, they might be on the other side of the world! Granted, you can work from anywhere in the world, but if you're in a completely opposite time zone, you might end up working all night and sleeping all day. You won't get to enjoy your days and might even suffer from extreme sleep deprivation throughout your stay.
With that said, not all tropical countries are far from North America. You can work from home in the Dominican Republic and only experience a 3-4 hour time difference! You can easily integrate your working hours throughout the day in the Dominican Republic without experiencing a reversed sleep schedule.
2. Simple Visa/Permit Process
Unlike other countries, the visa and permit process is quite simple in the Dominican Republic. There are currently three types of visas you can apply to if you're planning to work from home in the Dominican Republic: entry for 60 days, multiple entries for one year (max. two consecutive months at a time) or a full business visa that is issued for up to one year.
The process of getting a visa is straightforward, regardless of how long you plan to work from home in the Dominican Republic. If you're looking to work from home in the Dominican Republic for more than two months, you will need to apply for a temporary residency permit for work purposes. Similar to the visa process, residency permits are also relatively easy to obtain and allow you to have the same rights as a legal Dominican Republic citizen under the Labor Code. 
3. Beautiful Tropical Weather All Year Round
If you're working in North America, you probably understand how unforgiving cold winter months can be. Whether you're working from home or going into the office, you won't be able to avoid the chilly mornings or the frosty nights. Wouldn't you rather wake up to the sun rays illuminating your window and enjoy the cool tropical breeze as you grab your morning coffee on the terrace?
With beautiful sunny weather all year round in the Dominican Republic, you can enjoy more than 12 hours of sunlight every day! With the DR's stunning topography, beautiful beaches and large mountains, you'll enjoy working there no matter where you are! Whether you're staying at a hotel, Airbnb or in your personal luxury villa, you will be living in paradise! 
Ready To Make The Move?
Ditch the cold and move to paradise today! Contact Casa Linda to learn more about moving to the Dominican Republic and finding the perfect property for you!