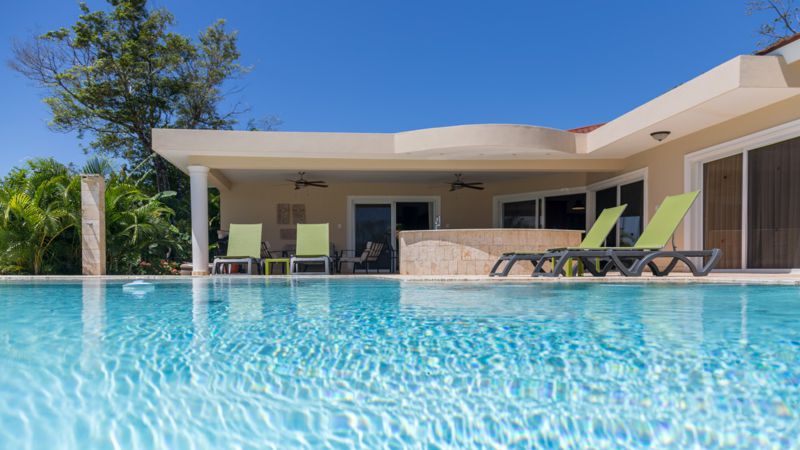 Have you considered moving abroad to the DR and embracing the joy of tropical living? At Casa Linda, we love nothing more than introducing newcomers to this beautiful slice of paradise we call home. Known as the heart of the Caribbean, the Dominican Republic is home to endless sunny beaches, a vibrant local community that is welcoming to ex-patriates and a fantastic option for retirees looking to live big without having to sacrifice affordability.
With a private gated community just outside of Cabarete and a VIP condo development just outside of Encuentro Beach, Casa Linda has everything you need to enjoy DR living. Below, we'll cover some of the core things to remember when considering what kind of property to buy in the DR. Read on to learn more!
Lifestyle

One of the best things about moving to the Dominican is that there's truly something here for everyone! Whether you're active and enjoy exploring various sports like surfing, sailing, and paddle boarding or like to take things a little slower, Encuentro beach condos are a great fit for all lifestyles and give you lots of opportunities to enjoy at your own pace.
Preferred Style

While there's no denying that a tropical villa is the height of beachside luxury, some may prefer a slightly smaller or more consolidated space that gives you all of the built-in perks of condo living as well. Encuentro beach condos give you lots of room to enjoy but also give you the feeling of being even more integrated into your condo community, which is conveniently located just minutes away from the beach!
Vacation Home Vs. Permanent Residence
Condos offer an incredible amount of flexibility for those who are on the fence when it comes to making their move abroad full-time. From snowbirds to first-time, full-time newcomers, your condo is the perfect home base for every adventure and a wonderful place to settle in and settle down!
Location
Encuentro Beach condos give you unparalleled access to all the action, beauty, and tranquillity of the beach and are a great fit for those who want to be in the middle of it all. If you're someone with perpetual FOMO, you never have to worry about missing a single moment of all the fun in the DR!
Why Move to the DR
With over 200 days of sun each year and average daily temperatures that hover around 28°C, the DR is the perfect spot to say goodbye to winter forever and enjoy warm living, making it a favourite for retirees from all over the world. The Dominican also offers a world-class medical system with top-tier care, high-end facilities, a robust and stable economy and government, and makes it easy for foreign nationals to invest abroad. There are so many benefits to moving to the Dominican Republic; living in an affordable and luxurious villa is just one of the best perks that Casa Linda owners get to enjoy!
Join The Caribbean Life Today!
Contact us today to learn more about our luxury villas and condos in the Dominican Republic!