If you've been considering making the leap and moving abroad to celebrate your retirement years, enjoy a change of pace, have a dedicated vacation home for when you snowbird over the winter, or invest in a rental property, the Dominican Republic is a wonderful place to settle down. With miles of white sandy beaches, average temperatures in the mid 80's, and over 300 days of sun each year, those hoping to escape the cold will love life on the island.
At Casa Linda Quality Communities, we've welcomed expatriates from all over the world to our exclusive gated development just outside of Cabarete on the north end of the island. We understand that the prospect of buying a home abroad can feel a little daunting, so to help you feel more confident and avoid costly mistakes, below we've compiled a shortlist of aspects to consider when purchasing in a foreign country. Read on to learn more!
Quality of Living
When it comes to choosing your new home, there's far more that goes into the decision than just picking a home. One of the primary concerns for expats, and rightfully so, is ensuring that their new country of residence will offer comfort, safety, and security. The Dominican Republic gives residents all three and is a remarkably safe place to call home. With a world-class healthcare system in place, you'll also have the added peace of mind of knowing that you'll always be taken care of.
Country Stability
Buying a home is a major investment regardless of where you purchase. Ensuring you purchase in a country that has a stable economy and political system is one of the best ways you can look after your investment for the long term. The Dominican Republic has the stablest economy in the Caribbean and a dependable government that is focused on improving the quality of life for all residents, including foreign investors.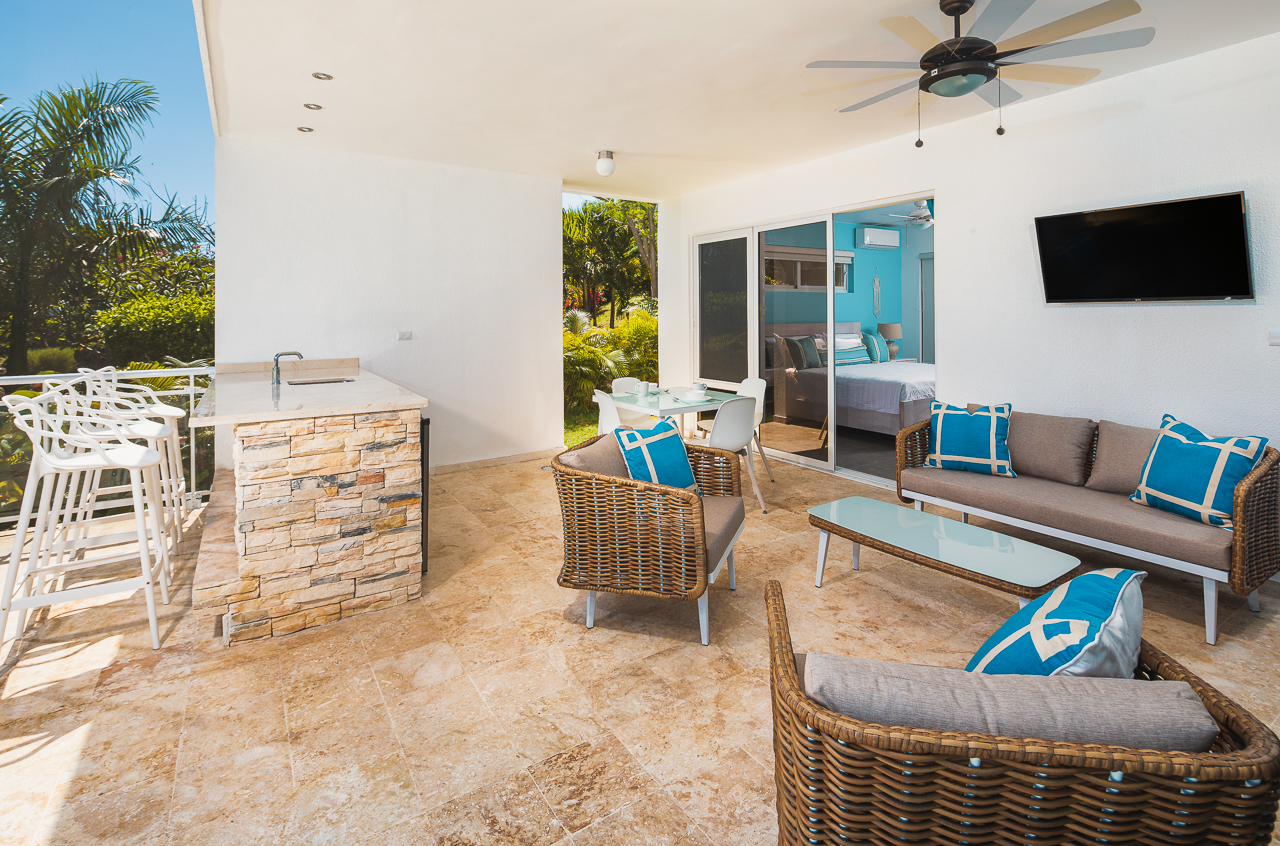 Will You Actually Own the Property?
Each country has independent rules and economic structures where foreign property ownership is concerned, many of which are designed to keep your property under ownership by the government. This can cause issues where inheritances and even asset allocation are concerned as, in the event of a major change, there will be multiple hoops to jump through. In the Dominican however, this worry is alleviated as you are the full owner of your property and have all rights associated with ownership.
National Tax Structure
Similar to above, most countries will have their own rules where taxes and foreign occupants are concerned. Oftentimes, outside buyers are heavily penalized both when purchasing a home and during subsequent years via property tax etc. The Dominican has a low tax rate and is very fair to foreign investors, alleviating extra strain on your bottom line.
Community
Finally, one of the most important components to feeling at home is having a well-established and friendly community to settle into. As a destination of choice for expatriates from all over the world, the DR is home to a vibrant community that will eagerly welcome you in and help you feel settled in no time!
Are you ready to learn more about relocating abroad? Casa Linda is here to help! Learn more about living in the Dominican Republic by contacting our team today!