Ready to make a change this year and finally live out your dream of moving to an island paradise? Casa Linda Quality communities is here to help! Located in the heart of the Caribbean, the Dominican Republic offers affordable luxury living alongside warm temperatures, gorgeous scenery, and almost endless ways to explore your new home. Perfect for retirees, entrepreneurs, snowbirds, and everyone in between, this island locale is as welcoming as it is beautiful and is a wonderful place to call home. Learn more about creating your dream life in paradise with a custom villa by Casa Linda below!
No More Winters!
Who likes ending a long, busy day by shoveling your driveway and standing out in the cold? Not us! Thankfully, in the Dominican Republic, you'll never have to worry about snow, sleet, ice, and all of the other annoyances of winter. Instead, you can look forward to over 300 days of sun each year and daily temperatures that average about 24°C/72°F. The north end of the island, where Casa Linda builds is hurricane-free and keeps you sheltered from extreme weather, meaning that all that's left to do is sit back and relax in paradise!
Safety
Choosing where to live isn't a small decision, and being safe is one of the most important aspects to think about. For those concerned with personal safety, you'll be happy to hear that the Dominican Republic is very safe, especially compared to other beach destinations that people choose to retire in. As an extra layer of protection and comfort, our Cabarete community is gated and offers 24/7 security to ensure that you never have to worry about your well-being at home.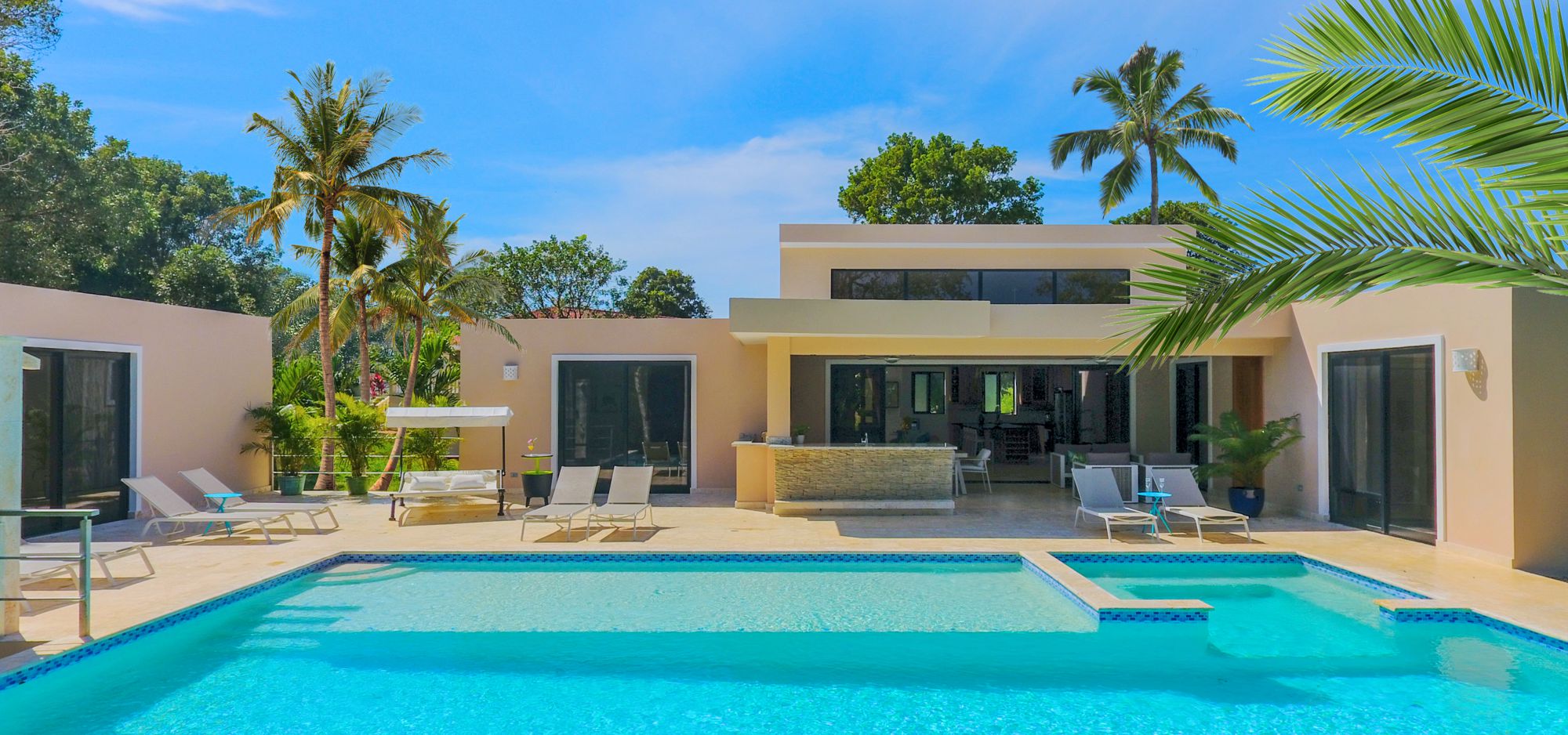 Dependable Infrastructure
Retiring to a tropical location can sometimes have some unexpected downsides, like poor access to telephone, internet, or even basic electricity. This is not the case in the DR! Thanks to the country's advanced infrastructure you'll have easy access to high-speed internet, round-the-clock electricity, and more!
Discover Dominican Living With Casa Linda
As a leading builder on the island for nearly 30 years, Casa Linda Quality Communities invites you to join our vibrant community and enjoy all the perks of our breathtaking villas. Casa Linda's gated community makes it easy to feel safe and secure as you get used to life on the island, as well as the opportunity to meet your fellow homeowners, partake in regular activities, and experience your life in paradise to the fullest! Each of our floor plans is highly customizable, giving you the chance to let your sense of style shine with standout features, comfy furniture, and everything in between.
If you're ready to make your dream of island life a reality, contact Casa Linda today to learn more!