Are you and your loved one eagerly planning your retirement? Congratulations! Retirement is an incredibly exciting accomplishment and gives you the chance to enter a new stage of life with plenty of time to explore your passions and undertake a new adventure without the stress associated with full-time working. Many couples opt to use this newfound freedom as an opportunity to travel abroad and even permanently relocated to a new, warmer location. As one of the most popular destinations for expatriates from all over the world, the Dominican Republic is a safe, stable country that offers plenty of benefits for couples to enjoy once they settle down. With miles of white sandy beaches, daily temperatures that average 85°F (28°C) and a welcoming community that makes it easy to feel at home, it's no wonder that retirees love the Dominican Republic. Casa Linda is happy to welcome homeowners to our beautiful "backyard" and help them settle into life in the Dominican Republic. Learn more about retiring in the DR, as well as Casa Linda's villas, below!
Peace of Mind in Paradise
Moving abroad is no small feat, and (understandably), one of the biggest concerns facing any expatriate is finding a new location that's safe, affordable, and allows you to live life to the fullest with minimal concerns. The Dominican Republic is a safe and stable country that allows you to settle in comfortably and feel confident in your decision to move to the Caribbean. As one of the safest locales in the Caribbean, you can expect to live much the way you would at home, and when using the same general precautions you would anywhere else (i.e. avoiding walking around late at night with valuables, locking things away when not home, staying alert in new areas, etc), you'll be just fine in your new home. For added security, Casa Linda Quality Communities feature 24/7 security on-site and diligent staff that is always ready to help if you need us. Simply put, when settling down in our communities, you'll have everything you need to feel at home.
As far as economy and political structure, you can rest easy in the knowledge that the Dominican is incredibly stable. The Dominican Republic has a dependable government that, over the past 20+ years, has focused on growing the country and ensuring that all residents have access to vital resources. With economic and political stability, as well as dependable infrastructure all a hallmark of life in the Dominican, it's no wonder that the country is a preferred place for those looking for a new place to live.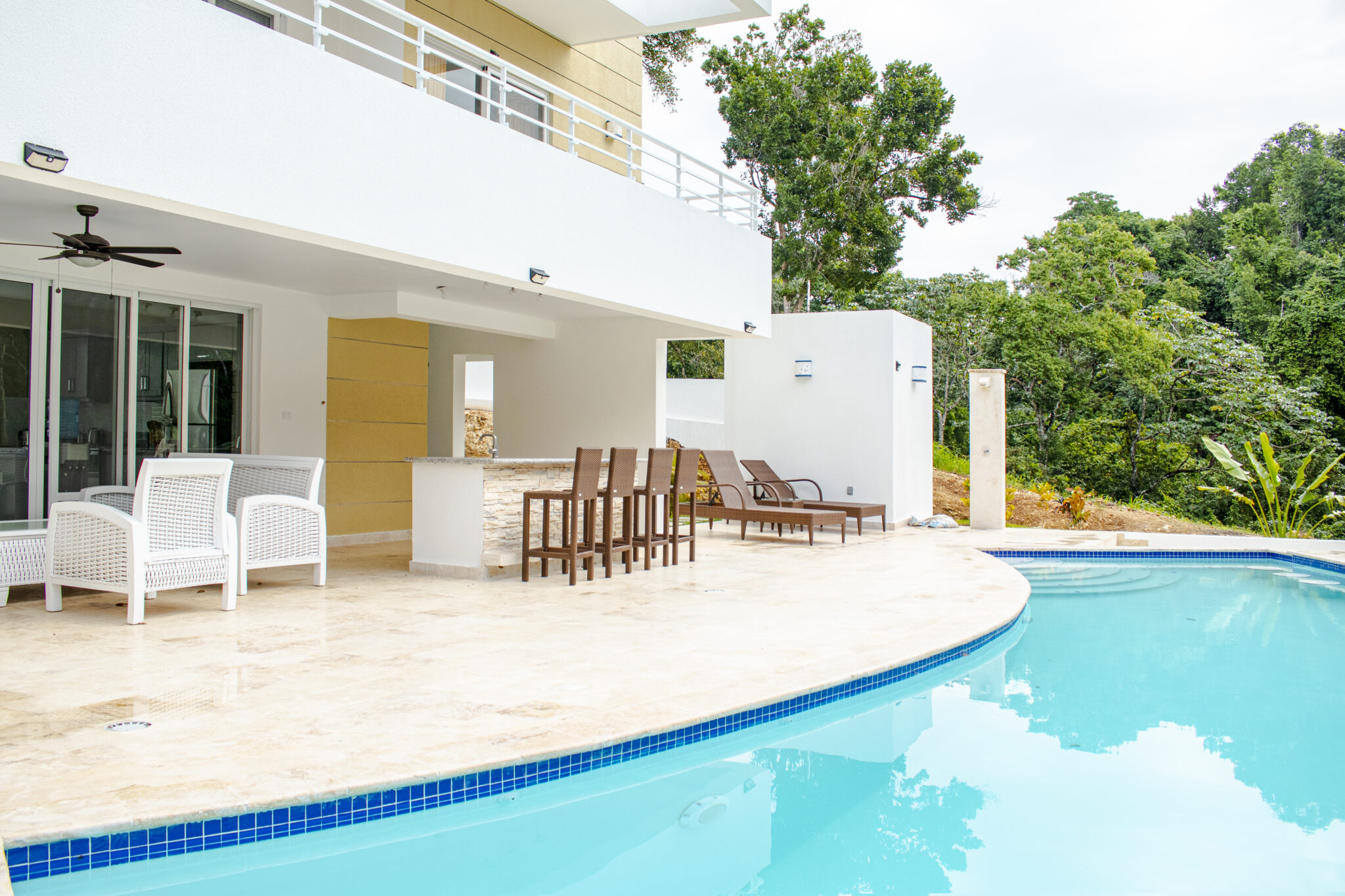 Healthcare You Can Count On
Your personal wellbeing is important, and so it's completely understandable that expatriates are highly concerned with relocating to a country that has a medical system that is up to date and able to provide them with quality care at affordable rates. Fortunately, the Dominican not only offers dependable healthcare but is home to a world-class system that includes state-of-the-art facilities and leading experts that provide care in both English and Spanish. Best of all, many new residents are pleased to find that healthcare here is extremely affordable and wait times for procedures are typically much faster than what you're accustomed to back home.
Sunny Weather All Year Round
If you're tired of long, unrelenting winters and are looking forward to settling into a much warmer locale, the Dominican Republic has you covered. With over 200 days of sun each year and daily temperatures that are sure to put a smile on your face, you'll be able to wave goodbye to snow and colder temperatures in no time.
Choose A Casa Linda Villa For Your Next Home
With 10 floor plans available ranging from 2-bedroom bungalows to large homes featuring up to 5-bedrooms, there's a custom villa available in Casa Linda for everyone. Each of our custom-built homes includes your very own swimming pool, landscape services, and plenty of options for customization. Relax in a professional community designed with your comfort in mind, and soak up the tranquil atmosphere of the island, one day at a time, all with the help of our talented staff.
Ready To Learn More?
Casa Linda is one of the most in-demand gated communities in the Dominican. Find out why we're the perfect fit for you by contacting our team today!