Are you getting ready to make the leap to ex-pat life and embrace your newfound life in paradise? Deciding to move abroad is one of the most exciting decisions you'll ever make, and is an adventure you're sure to remember forever. Once you've chosen to leave winter behind for a life in a tropical paradise, you're sure to have a few questions regarding what to expect when you arrive in the Dominican. As a premier builder located on the northern end of the island, Casa Linda is proud to help owners from all walks of life find the perfect custom villa to suit their needs. Learn more about what you can expect from life in the Dominican, including a few tips for relocating below.
Your New Home Awaits
With miles upon miles of white sandy beaches and a stunning tropical landscape around every corner, it's no wonder that the Dominican Republic is often considered the jewel of the Caribbean. As many expats from around the world have discovered, there's so much more to the DR than meets the eye. In addition to its natural beauty, the Dominican features endless ways to explore including historical centres, cigar and coffee factories, and more.
Planning to Relocate
For those planning to settle into life in the Dominican, you'll be pleased to know that relocating here is fairly straight forward thanks in part to the Dominican is made relatively straight forward due to the government's interest in attracting foreign homeownership. Before you arrive, you will need to ensure you have the right documentation on hand, regardless of whether or not you plan to work once you reside in the country. For those who do plan on doing some work once they arrive (semi-retired individuals, or investors) you will need a Visa de Negocios or a Visa de Negocios con Fines Laborales depending on the type of work that you are planning to do. A criminal record certificate will also need to be obtained before applying for your visa.
For those who don't plan to work but wish to remain in the country full-time, you will still require residency, which involves submitting a criminal record certificate along with proof of your identity and confirmation of your citizenship for your Visa de Residencia. This visa includes a statement of financial solvency, a medical history statement, and a letter from a national of the Dominican Republic. Each of these documents, along with a letter expressing your interest in obtaining residency are all addressed to the Consular Section.
All of these documents, once translated into Spanish, are submitted to the Dominican Republic Embassy or consulate that is located in your home country. The same package of documents must then be resubmitted to the Consulate in Santo Domingo once you arrive in the Dominican Republic.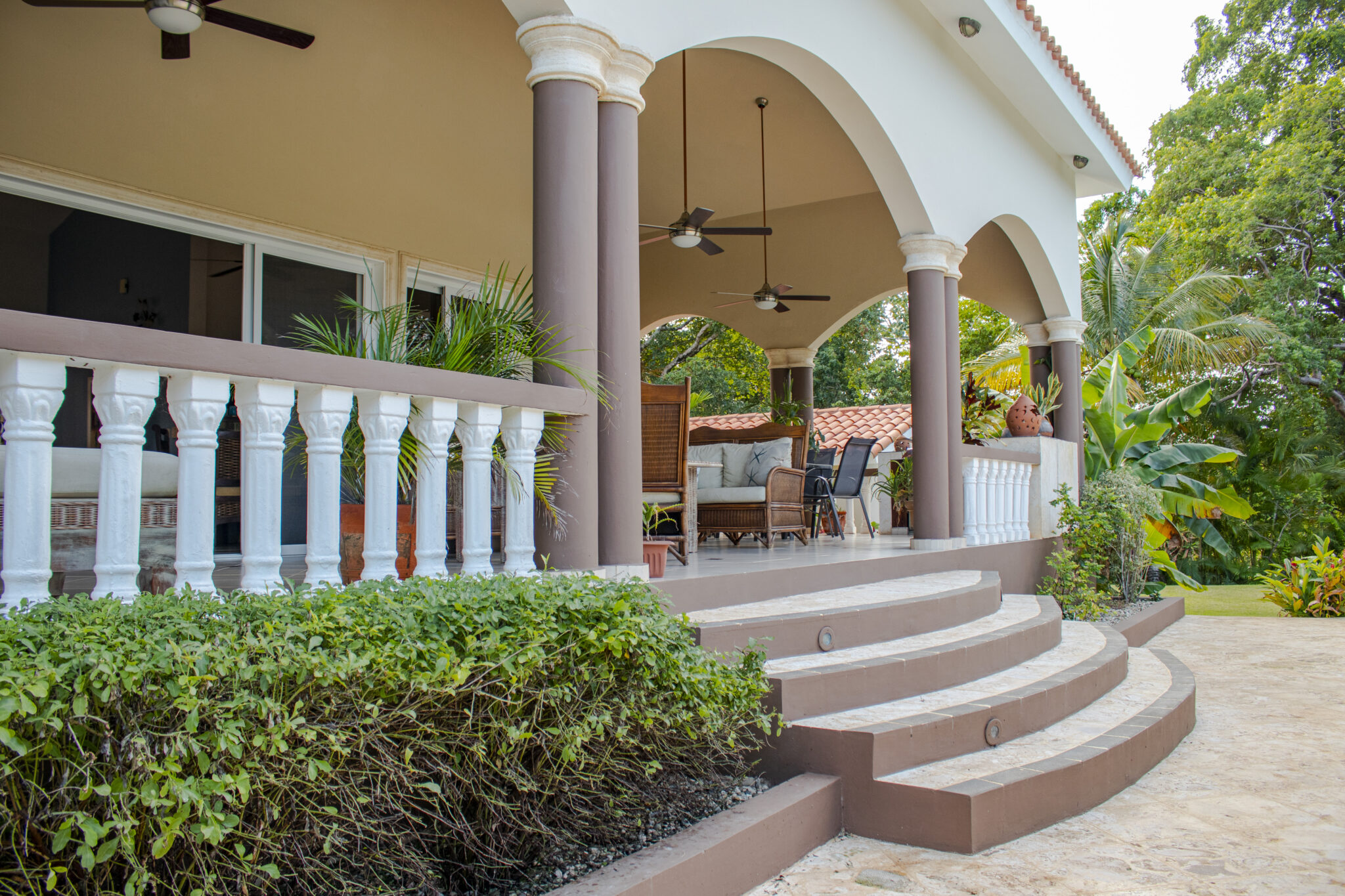 Need Help Getting Started?
If you're feeling a little lost in the process of getting your application for residency sorted, there's hope! There are many agencies in the DR designed to help prospective residents with the paperwork and assist with all the documents needed. Casa Linda is happy to recommend reputable agents to help you navigate the residency process and make your move stress free.
Find Your Dream Dominican Home With Casa Linda
Ready to embark on an adventure you'll remember for the rest of your life? Stop dreaming of your life in paradise and make things a reality with Casa Linda. Situated on the north end of the island, our development features stunning homes with customizable floor plans that make it easy to create the villa you've always wanted. In addition to stunning properties, we offer a vibrant community as well as access to perks like private restaurants, our VIP beach club, and more!
Contact Casa Linda today to find out more about our custom-built luxury villas, life in the Dominican, and everything in between!