Are you ready to make the most of your gorgeous Dominican Republic Villa? Once you've decided to make the move and embrace island living, you'll need to prioritize finding the perfect home to settle into. Located close to both Cabarete and Sousa Beach, Casa Linda is one of the foremost builders in the Dominican, and takes pride in connecting our homeowners with villas that are perfectly tailored to their sense of style and needs. With over 20 years in the industry, our team has developed breathtaking homes alongside a vibrant community full of ex-pats from all over the world, and plenty of perks to explore. Learn more about creating your dream home with Casa Linda, including a few fun landscaping options you can include, below!
So Much More Than Ordinary
Whether you're looking for a winter escape or to relax in paradise all year-round, you and your loved ones deserve a home that's designed to meet your every need while also giving you the chance to relax and unwind in luxury. Our floor plans feature stunning layouts, modern influences, and an abundance of style for everyone to enjoy!
The Process
Casa Linda's team of design and construction experts work closely with our buyers from start to finish to create a space that suits your sense of style, as well as your needs within the home, all at affordable prices. From custom stonework to outdoor kitchens, upgrading to infinity or salt water pools, swim-up bars, and more, we're here to make your vision come to life.
A Yard To Die For
One of the most appealing aspects of life in a tropical paradise, is how lush and green the Dominican is all year round. With an abundance of landscaping options available to homeowners, you'll have no trouble creating your own private oasis and bringing some of that greenery home!
Landscaping ideas include:
Living walls
Waterfalls
Dedicated gardening areas/greenhouses
Outdoor kitchens or BBQ pits
Entertaining palapa with bar
Putting greens
Infinity pools and Jacuzzi's
Guest house (perfect visiting families)
Rooftop terrace with views, and more.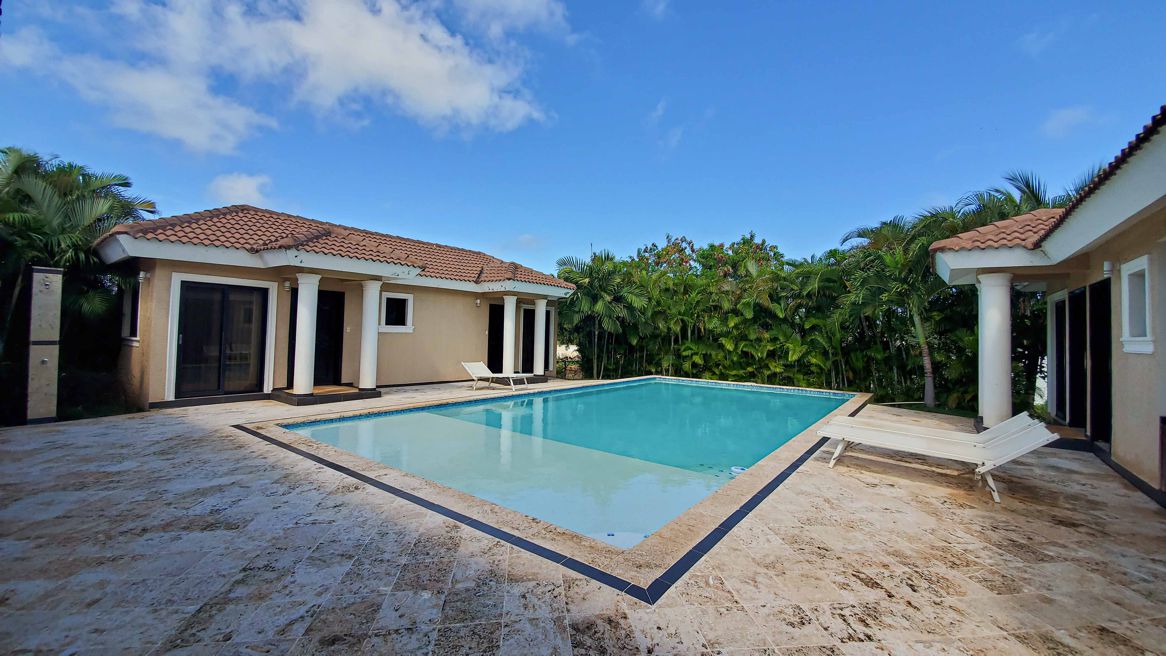 What Are You Waiting For?
Stop dreaming about paradise and make it a reality today! Take the first steps towards finding your perfect villa by contacting Casa Linda today!