Are you ready to embark on the adventure of a lifetime? If you're tired of maintaining an empty nest and are ready to settle into a lifestyle that allows you to focus on your needs and experience life to the fullest, island living is the perfect fit! Whether you're looking to leave the dreariness of winter behind for good or simply need a change of pace that allows you to relax and unwind, the Dominican Republic has something for everyone.
For over 27 years, Casa Linda has been a premier builder on the island and is proud to help ex-pats from all over the world create their dream homes in paradise. Our community is located in breathtaking Cabarete and features stunning villas, year-round warm weather, and a vibrant atmosphere full of activities and perks for residents to enjoy. Learn more about life with Casa Linda, including our available floor plans, below.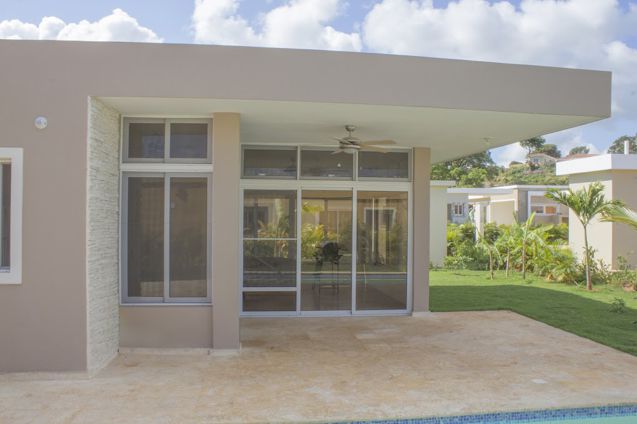 Explore the Beautiful Northern End Of The Island
Our community is nestled in the serene northern section of the Dominican, where the days are long and sunny, and temperatures average approximately 28 degrees Celsius (83 Fahrenheit) all year round. More sheltered than other parts of the island, Cabarete (where we are located) and Sousa are protected during hurricane season, meaning that visitors and residents alike will enjoy tranquil waters and warm days all year round. With an ever-growing population of ex-pats from all over the world, it's easy to find fellow couples and retirees to bond with over shared activities, life experience, and more.
Finally, Cabarete is conveniently located close to Puerto Plata airport making it easy for homeowners to come and go as needed. With endless sights to take in and new spots to enjoy around every corner, life in Cabarete is the perfect mix of adventure meets tranquility.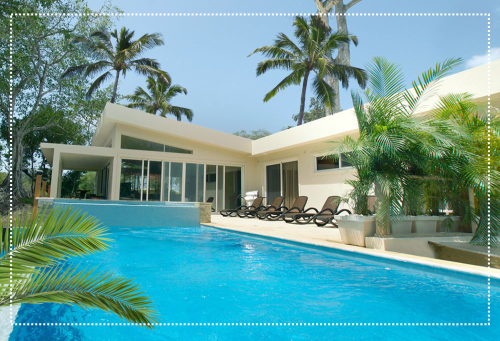 Meet Residencial Casa Linda
For nearly 30 years Residencial Casa Linda has been one of the Dominicans premier builders and is proud to be trusted by buyers from all over the world. With a reputation for building high-end custom villas at affordable price points (more on those below), as well as creating a welcoming community bustling with activities, a VIP beach club, readily available concierge and more. We take pride in partnering with our homeowners to bring their dream villa to life, right down to the very last detail!
Our Villas
Each one of Casa Linda's homes are as unique as our owners. Our floor plans focus on offering you affordable luxury while providing unbeatable quality and endless ways to customize. Below is an example one of our favoured floor plans, Villa Seashell.
Starting at $368,000 USD, Villa Seashell features 3 bedrooms and 3.5 baths alongside an ultra-modern feel that's designed to help you soak up every last bit of luxury the Dominican has to offer. With multiple terraces throughout the property and two living room spaces to maximize your entertaining space, there's no shortage of ways to customize this villa to make it your perfect slice of paradise. Each bedroom has its own dedicated bath and leads to the outdoor pool and sunbed area, meaning you'll have no problem working on your tan!
Ready Answer The Call Of The Island?
Stop dreaming about your island escape and take the first steps towards making it a reality! Contact Casa Linda today to learn more.