Are you ready to leave your cares behind and embrace a life of luxury in a beautiful tropical paradise? Located on the northern end of the island, Residencial Casa Linda offers buyers from all over the world the chance to settle down in their very own stunning villa in the Dominican Republic. We believe in helping our owners to embrace the "Life Tranquilo", full of relaxation, beauty, and plenty to explore. Learn more about life in the Dominican Republic, as well as affordable luxury living with Casa Linda below!
Welcome Home
Known for incredible sunny days and a vibrant community of locals, the Dominican Republic is a preferred destination for those looking to drink up the warmth and relaxation that the Caribbean has to offer. The island offers diverse terrain, including towering mountains, lush rain forests, and endless miles of pristine beaches. Perfect for everyone from retirees to entrepreneurial spirits and those looking to say goodbye to endless winter the Dominican Republic treats residents to first world medical services, an active community, and a climate that remains beautiful year round!
Your Life of Luxury Starts Here
What does luxury mean to you? For some it means breathtaking villas, with every last detail covered. For others, it's knowing that you'll never have to worry about shoveling the front walk, or even temperamental weather (the North end of the island is sheltered during hurricane season), or the fact our gated community will happily ensure your home is safe and properly kept while you're away.
No matter what your definition of luxury is, living in your dream tropical paradise is easy in the DR. As one of the most developed nations in Latin America, you can expect to find the majority of the comforts you're used to in North America and Europe, including world class medical care that includes healthcare professionals from all over the globe, advanced communication systems, as well as modern conveniences like 24 hour emergency electricity and power backup, and more.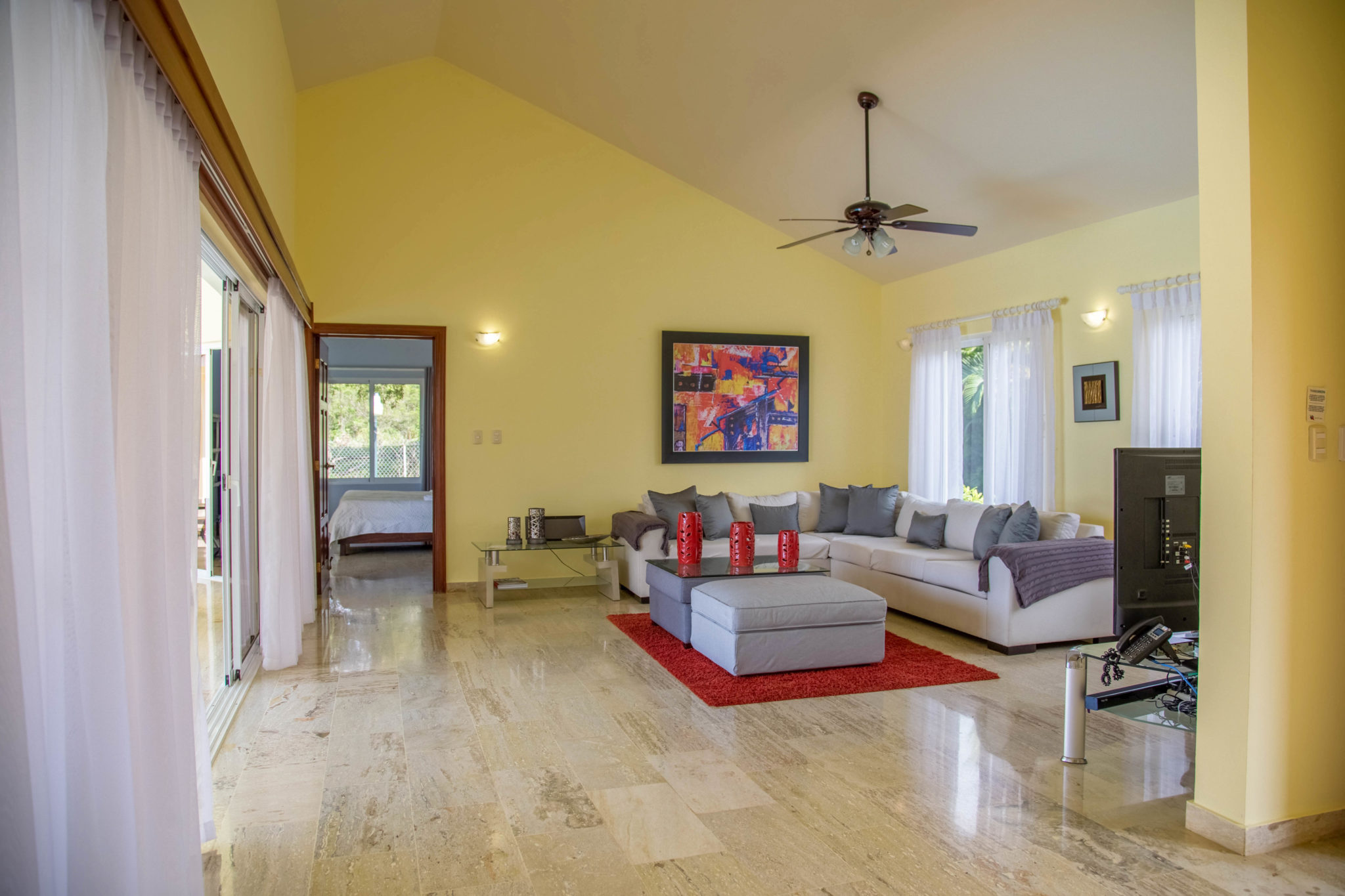 Who is Residencial Casa Linda
As a premier builder in the Dominican Republic, Casa Linda has over 27-years of construction, administration, and rental management history. We are proud to be one of the most respected developers in the DR, and strive to ensure our owners rest easy knowing they are in experienced hands. Our villas are crafted to meet the needs of our owners and offer multiple models to choose from.
Learn more about life in The Dominican Republic, as well as our available homes, by contacting Casa Linda today!