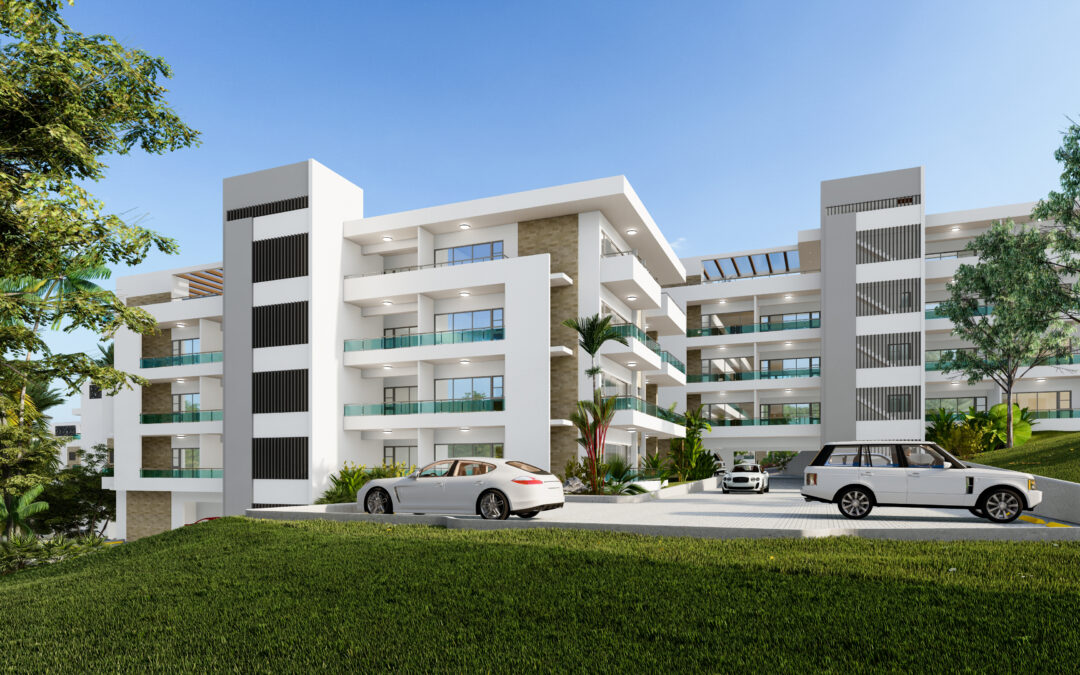 Are you ready to escape to an island paradise and enjoy a fresh start abroad? If you've been considering moving to a new country and settling into a community of fellow expats, then Casa Linda's gated condo community in the Dominican Republic (DR) is a fantastic destination! As a premier villa and condo developer in the DR, Casa Linda proudly offers luxury condos just minutes from Cabarete and Encuentro Beach. Next, we will tell you more about the Encuentro Beach community and our luxury condos in the DR. Continue reading to discover what life in paradise can be like with Casa Linda!
Encuentro Beach is Calling Your Name!
Considered the jewel of the Caribbean, the Dominican Republic is home to lush mountains and crystal-clear oceans, abundant local history and stunning architecture. With a wide range of activities to dive into, such as snorkelling, fishing, hiking, golfing and more, the DR offers numerous adventures for expats and tourists alike. In addition, the DR provides plenty of benefits, including affordable cost of living, a stable government and economy, and world-class healthcare. 
For expats looking to enjoy the perks of condo life while living in paradise, Casa Linda invites you to embrace the excitement of living just off Encuentro Beach. Encuentro Beach is world-famous for its stunning waves, beautiful sandy beaches, and vibrant community. Tucked away between Sousa and Cabarete, this must-see destination is perfect for soaking up over 200 days of sun the Dominican Republic gets each year.
Moreover, one of the many benefits of living on the Northern Coast of the DR (where Encuentro is located) is that the area is sheltered during hurricane season and daily temperatures average 28° Celcius (82° Fahrenheit). Encuentro Beach is the perfect place to call home, with adventure waiting around every corner, stunning weather, beautiful views, and a welcoming community!
Meet Your New Condo Community
Casa Linda's Dominican Republic condo community is just outside Cabarete and is only a few minutes walk from the stunning Encuentro Beach. Our condo development features outstanding services and amenities, including 24/7 gated security, an onsite restaurant/bar, free shuttle service, and an onsite gym. Located just 800 meters from the ocean and 20 minutes from the closest international airport, these condos offer convenience to expats looking to spend their time exploring the island. With various luxury condos to choose from, Casa Linda is sure you will feel right at home in the DR. 
Stop Dreaming and Start Living with Casa Linda
Being a part of Casa Linda's condo community means you will be a part of a thriving neighbourhood of almost 400 other villa and condo owners worldwide. With decades of experience building and developing stunning condos and villas, our team is sure you will find the home of your dreams in the Dominican Republic. 
So, if you've been looking to take the next step to living abroad, there's no better time than now! Contact Casa Linda today to learn more.