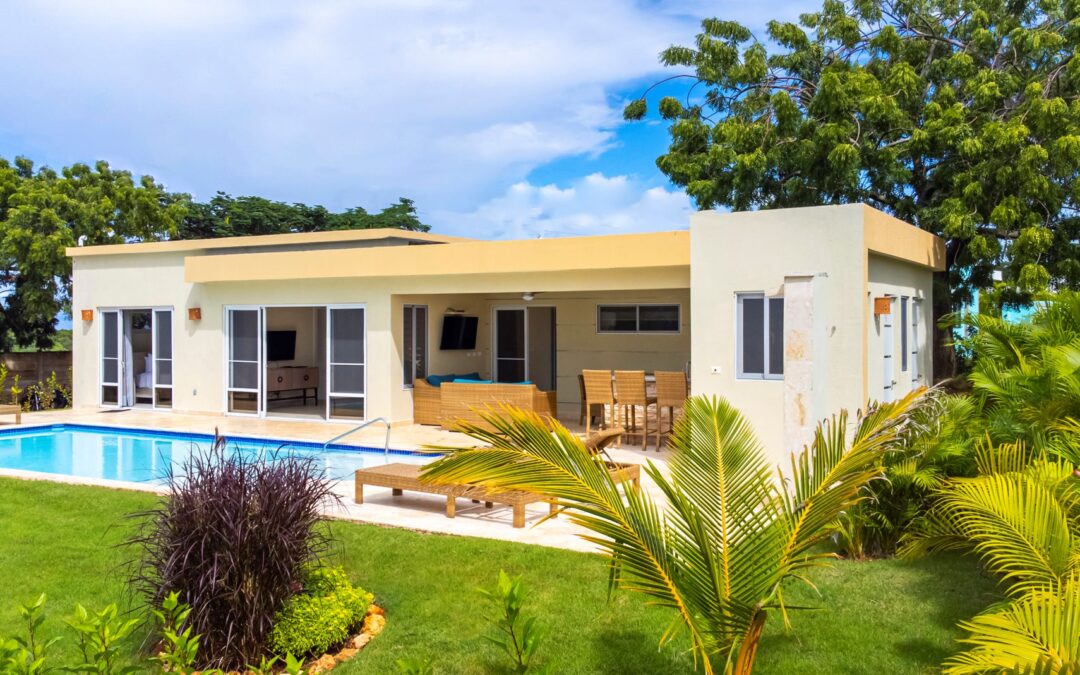 Are you ready to kiss winter goodbye and embrace tropical Caribbean life but need help figuring out where to start? Casa Linda Quality Communities is here to help! For more than 20 years, we've helped ex-pats from the US, Canada, and Europe find their new home in the Dominican Republic and here's how! 
As one of the leading custom builders in the Dominican Republic, we have helped many couples find their dream homes in one of our luxury villas in the Dominican Republic. Whether you're looking for a relaxing retirement or a fun summer getaway, buying a luxury villa in the Dominican Republic is the perfect place for you! Learn more about our luxury villas in the Dominican Republic below! 
Why Choose the Dominican Republic?
Moving abroad is an exciting adventure, but there's absolutely no denying that it's a big decision which needs meticulous planning and preparation. While popular tropical countries in Latin America drive a lot of traffic from foreigners looking to move abroad, the Dominican Republic is often the top destination for investors and retirees. 
Not only does the Dominican Republic have one of the strongest economies in Latin America, but it also offers world-class medical services for all its residents. There are several private clinics and world-class hospitals located in major cities, such as Santo Domingo and Santiago, which carry out many operations and other medical services. All staff and medical professionals communicate in English, making it easier for foreigners to find the assistance they need. 
While there are many benefits to moving to the Dominican Republic, living in an affordable and luxurious villa is what many of our homeowners enjoy! 
Luxury Villas in the Dominican Republic
Residencial Casa Linda is proud to be one of the leading home builders in the Dominican Republic, and we have crafted state-of-the-art luxury villas for owners worldwide. While we offer owners a variety of villa design plans, we also custom-build luxury villas to suit your unique taste and needs. Some of our floor plans include the following:
Villa Capri:
Villa Capri is one of our entry-level villas that offers a spacious design for only 249,000 USD. Featuring two beds, 2.5 baths, an 8,045-gallon pool and a 1,190 ft2 (110 m2) of living space, the modern layout of our Villa Capri is designed to offer owners a luxury villa at an affordable price.
Villa Sunset:
Another affordable luxury villa at Casa Linda is our popular Villa Sunset, for under 229,000 USD. Our innovative and unique design plan features two bedrooms, 2.5 baths, an 8,022-gallon swimming pool and a 1,118 ft2 (103 m2) living space. You can also purchase the extended version of Villa Sunset, which includes a bigger pool and extended living space, for an additional 50,000 USD! 
Additional Guest House
With many of our owners inviting family and friends over to see the beauty of the Dominican lifestyle, they often request building an additional guest house to offer a private space for relatives and guests. Casa Linda offers three different guest house plans that provide personalized options to suit your needs. 
Join The Caribbean Life Today!
Contact us today to learn more about our luxury villas in the Dominican Republic!