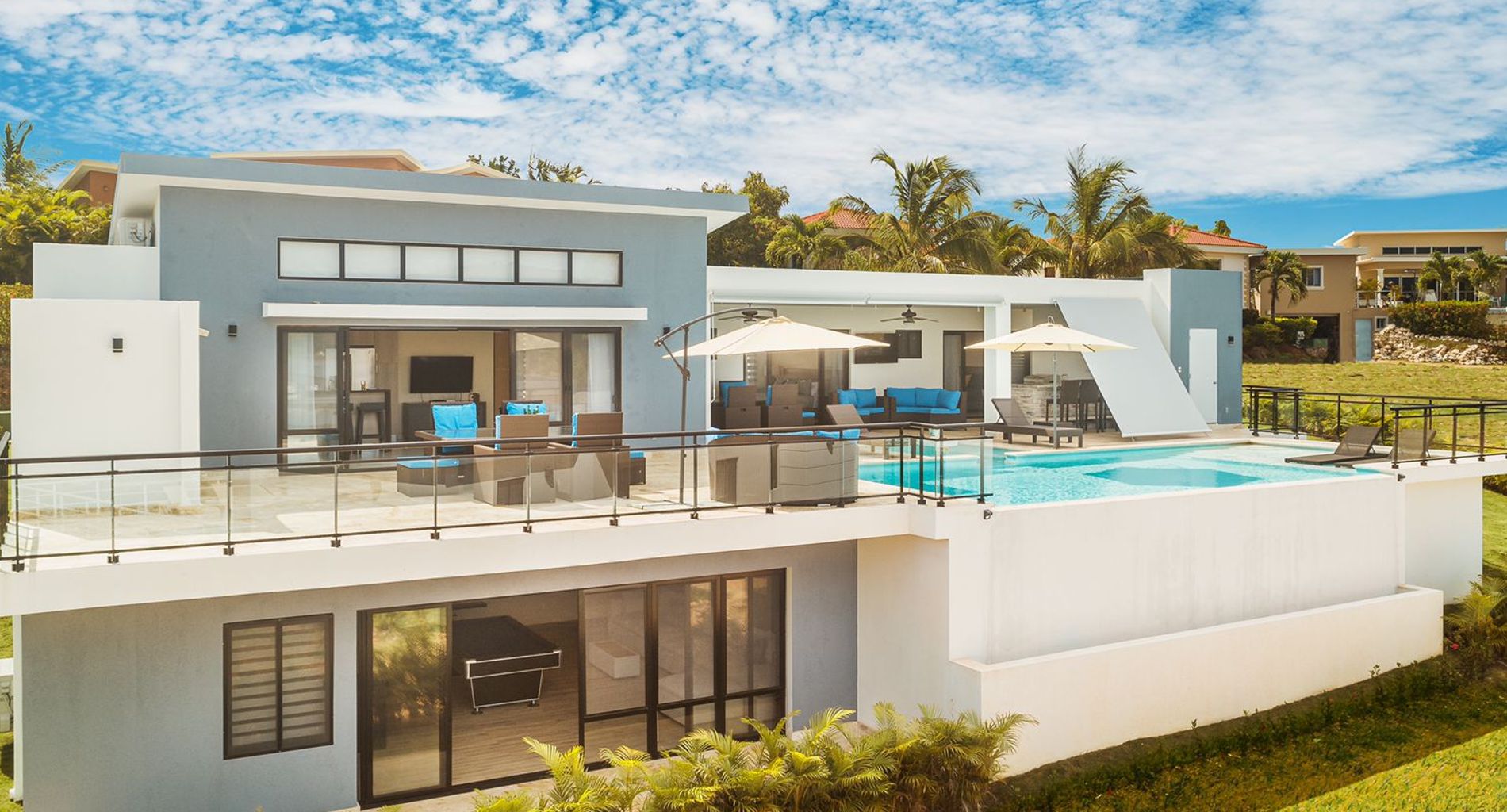 Why should you think about investing in a Dominican Republic villa? There are many great reasons! Casa Linda offers affordable and customizable villas that come with private backyard pools; your dream of a home in the Dominican Republic can be real! Keep reading to learn why investing with Casa Linda is an exceptional decision.
Foreign Asset Security
If you're ready to invest, Dominican Republic villas are your best option! Grab hold of a stable economy and get in on one of the most consistently fastest-growing economies. Don't put your eggs all in one basket! Try truly diversifying your funds through foreign assets. What is the best way to do that and reap the (relaxing) benefits now?
Buy into the real estate market in the Dominican Republic by contacting Casa Linda! Our customizable Dominican Republic villas are affordable real estate that you will own completely by yourself. Give yourself a winter vacation spot on the north Dominican Republic coast.
Part-Time or Full-Time Luxury Living
Whether the DR is a place you are considering to be a permanent residence or a holiday destination spot, your private villa in our gated community is a wise investment. It's perfect for retirees and people working remote jobs! You own the place, and you are able to decide how many months of the year you stay in the Dominican Republic.
If you choose to stay part-time in your villa, feel free to rent out your Dominican Republic villa for the time you are gone. Casa Linda has crafted a system for us to help you rent out your villa by advertising it on your behalf to websites such as Airbnb and VRBO. We make your renter's stay as smooth as possible while performing regular maintenance on your property while you are gone. Any issues will be addressed by our staff immediately!
Life in the Dominican Republic
A Dominican Republic villa is not only a great financial move but is also your own slice of paradise to use. Enjoy summer days every day of the year from the comfort of your backyard pool or on one of our many popular nearby beaches. A hot, sunny retirement is the best retirement, in our opinion.
Casa Linda is close to Cabarete, Sosua, and Puerto Plata. You have access to restaurants and bars that locals frequent—a great time to try out your Spanish! Or, stay onsite and visit Casa Linda's own Castaways Clubhouse and Eatery. We also have a waterpark for the kids in the gated community where families love to connect.
When you move here, you'll notice that we never rush to get things done. There is a list of reasons you should move to Casa Linda, but our favourite is that you'll finally get a break from the fast-paced life in the West. We call this tranquilo—relaxed, intentional living. We get time to breathe and appreciate our surroundings.
Get in Touch Today!
Your like-minded neighbours are ready to meet you. Take a look at our affordable Dominican Republic villas and tell us which is your favourite. We can start looking at customizing your new home today. If you're ready for a change in pace, shoot us a message!