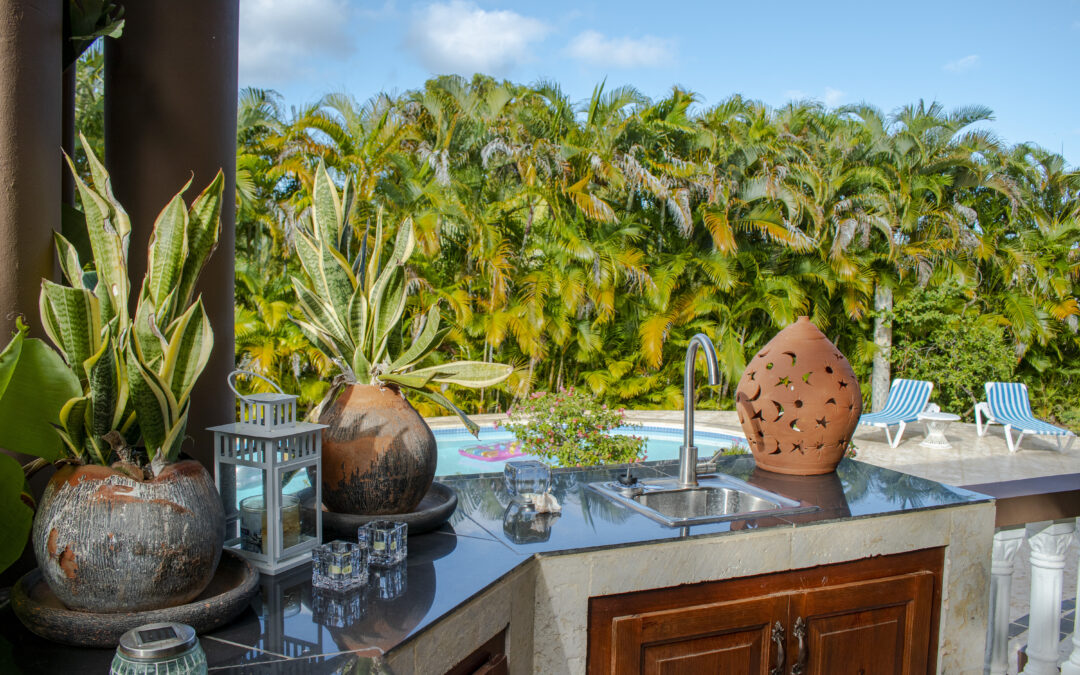 Are you ready to answer the call of the island and dive into your very own tropical paradise? There's never been a better time to embrace warm sunny weather and leave the dreary chill of winter behind. Known as the Jewel of the Caribbean, the Dominican Republic is home to breathtaking beaches and a lush tropical landscape that draws thousands of visitors to its shores each year. As an increasingly popular locale for expats, the DR is a safe, stable, and picturesque country to call home. Whether you're hoping to relocate permanently or just want to embrace the snowbird life for a few winters before making the jump to full time living abroad, the DR is the perfect spot to bring your dreams of island living to life. Learn more about moving to the Dominican and homes with Residencial Casa Linda below!
Discover the DR Today
If you've been looking at buying a vacation property or permanently moving abroad to somewhere warmer, you've likely come across the many countries that tend to draw interest from all over the world. While locations like Mexico, Belize, Portugal and other destinations are popular options, the Dominican Republic offers an unbeatable balance of picture-perfect views, gorgeous year-round climate, culture, and more. These factors, combined with stunning housing developments in gated communities like Casa Linda, make the Dominican ideal retirees for those wishing to make the most of their savings and embrace island living. Among the major reasons to consider moving to the DR are:
Stability
Moving abroad can be risky, but thanks to the Dominican's stable economy and infrastructure, you can rest easy that your investment is a wise decision. The DR is a safe country with plenty to offer those looking to make an investment in their future with confidence, and no shortage of perks to enjoy.
Culture
The Dominican is an island rich with culture, history, and community. For those who want to settle in somewhere where you'll always feel like part of the family and having something new to learn and explore, the DR is ideal. Dominicans are notoriously friendly, and there are endless events, activities and other ways to get involved!
Sunny Days
It's no shock that one of the main motivating factors when it comes to moving to the DR is the year-round tropical climate. With over 200 days of sun each year and no hurricanes on the north coast where Casa Linda is located, alongside average temperatures coming in around 24°C (75°F), your sure to get your fill of sunshine and warmth!
Better Value For Your Dollar
Retiring or living on a budget abroad can be stressful. Thankfully, unlike many other tropical destinations that can quickly eat through your savings, the cost of living in the Dominican is extremely reasonable. This means you'll never have to sacrifice quality or enjoyment and can live life to the fullest!
Healthcare
Finally, for those with current medical concerns or thinking ahead to the future, there is peace of mind to be found in knowing that the Dominican offers exceptional world-class medical care with state of the art facilities and services in English. Better yet, medical costs are often lower here than back home, meaning you can rest easy knowing your health will always be in capable hands!
Dominican Republic Villas With Casa Linda
Ready to leave the cold behind and embrace the life tranquilo? Located on the serene north end of the island, Casa Linda's exclusive gated community offers you the chance to create the villa of your dreams at an affordable price. Tailor your home to your exact needs and craft the ultimate paradise to enjoy with the help of our experienced builders. From cozy bungalows to sprawling villas, we're here to make your perfect space a reality. Best of all, each of our floor plans includes a beautiful pool to call your own, making it easier than ever to relax and unwind in our stunning community full of friendly neighbours, events, activities and more.
If you're ready to embrace life in the sun, Casa Linda is here to help! Contact us today to learn more!