Are you ready to say goodbye to dreary winters once and for all? Tired of going back and forth between holiday homes and reality every year? If you're ready to make the leap to transition to full-time island living, the Dominican Republic is here to open you with open arms. With average daily temperatures of 28°C/82°F, endless sunny days, and a northern part of the island that's sheltered during hurricane season, there's never been a more perfect time to call the jewel of the Caribbean home.
As one of the most popular tropical locales among expats from all over the world, the Dominican Republic is the perfect place to start a new life in paradise, with a low cost of living, breathtaking villas available from as low as $185,000 USD with Casa Linda, a world-class healthcare system, and jaw-dropping beauty waiting to greet you around every corner. If you're one of the many snowbird couples ready to make a more permanent migration, Casa Linda is here to help. Below, we'll cover a few of the basics when it comes to one of the most important parts of your journey: gaining permanent residency. Read on to learn more!
What is Permanent Residency
If you've been a regular winter traveller for quite some time, you're likely not totally unfamiliar with the concept of permanent residency compared to visitors visas and the like. Where visas will allow you to stay within the country for a set amount of time, gaining PR status means you are entitled to stay within the country indefinitely as a legal, full-time resident. PR status is particularly important where homeownership is concerned, as those with PR status are afforded additional privileges that visas simply do not cover.
Why Gain PR Status?
While getting your permanent residency isn't a necessity right away, especially if you plan to transition to full-time island living over a longer period of time, if you're aiming to truly make the shift to residing on the island at all times, you will need to pursue residency in order to remain in your home legally past the typical 3 months allotted by a visitor's visa.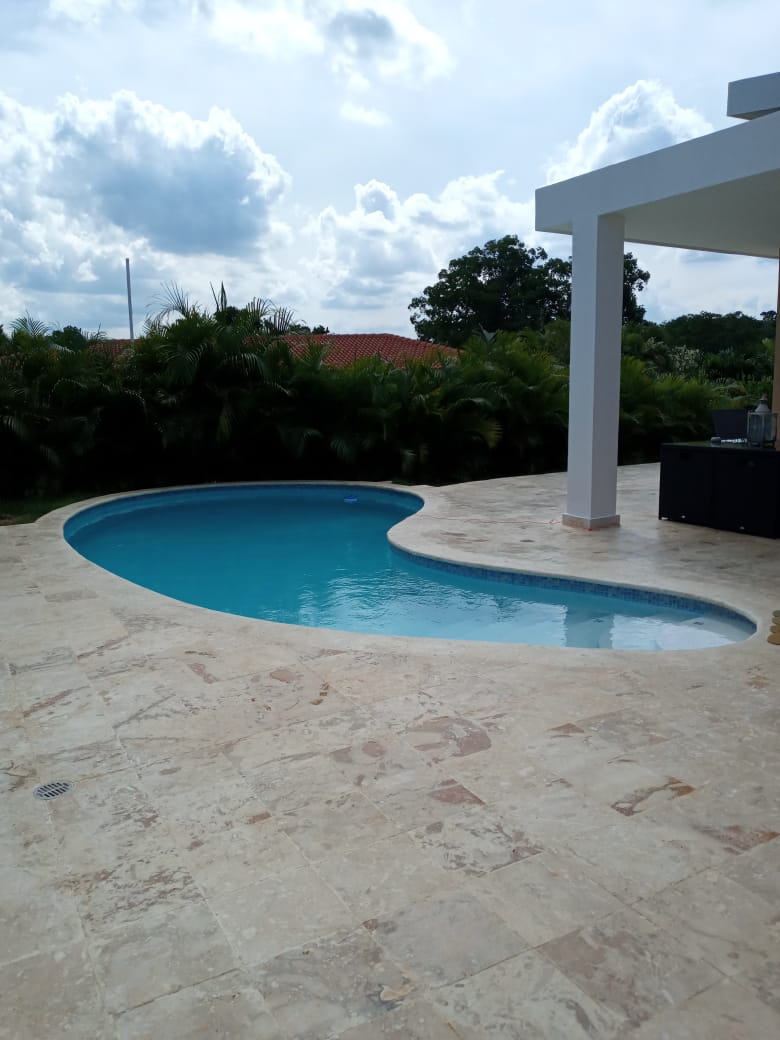 PR 101
The following is a basic rundown of the PR process. For those looking for a more in-depth overview, please refer to our resources here.
If you're planning on pursuing a residency in the Dominican, you can rest easy knowing that, though it is an involved process, it's fairly straightforward, especially if you have a good legal team on your side. Timeline-wise, your first step will be to obtain a residency visa which allows you to apply for temporary (provisional) residence upon arriving in the DR (NOTE: you must do so within 6 days of arrival). A provisional residency allows you to remain in the country for up to a year at a time and permits you to work while residing in the country if necessary. Your provisional resident can be renewed for up to a total of 4 years, at which point you would typically be eligible to formally apply for PR status.
One of the more complicated parts of the process is staying on top of the many documents that you are required to submit with your application. The required forms are intended to prove that you are capable of being self-sustaining, have good physical health, and have no criminal record. Documents you will be expected to submit include:
Bank statements for the last three months.
Two frontal photos (2×2).
Lab Test (HIV, drug test) and a letter from a doctor stating that you do not have communicable diseases. For those already in the D.R., we provide information on facilities that perform the medical test and provide the medical certificate.
Birth certificate (apostille or legalized).
Certificate of good conduct from the police (apostille or legalized).
Copy of valid passport.
Provide the required documentation according to the visa category. (Work, retired, investment, married to a Dominican or a resident; proof that you have been living in the country for a long period). If you are a missionary or NGO you will need a letter confirming your status from your organization.
It's important to note that you must pay attention to all details on the above documents and ensure that they are sent to the right locations in order to avoid complications. Partnering with a legal team can help expedite this part and make sure you avoid costly mistakes when submitting.
Want More Information?
Casa Linda is here to help! Contact us today to learn more about purchasing your dream home in paradise, PR tips, and everything in between!