Calling all snowbirds! Are you ready to upgrade your winter hideaway? Looking to make a more permanent transition to warmer weather and start a new chapter abroad? Whether you're looking for the perfect home during the colder months or the ideal place to settle down and live out your retirement in paradise, the Dominican Republic is ready to welcome you to sunny shores! As one of the most in-demand destinations for retirees from around the globe, the DR is a perfect fit for people from all walks of life and backgrounds. With a stable economy, dependable infrastructure, low cost of living and a world-class healthcare system, residents enjoy peace of mind alongside breathtakingly beautiful views and homes.
If you're ready to take your first steps towards seriously considering full-time expatriate living, Casa Linda is here to help make your Dominican dream a reality. For over 20 years, we've built luxury homes on the northern end of the island that makes it easy to bring your perfect vision to life, one room at a time. Below, we'll give you a few key topics to think about in the early stages of contemplating moving abroad. Read on to learn more!
Where to Start
If you're like many burgeoning expatriates, you're likely feeling a bundle of excitement and nerves when it comes to thinking about the new adventure you have ahead of you. Moving abroad is one of the most rewarding decisions you'll ever make, and it gives you the perfect opportunity to live the life you've always wanted in your preferred location. With that being said, the process of beginning to plan can often feel a tad overwhelming, if only because it seems hard to know where to start. Before we dive into some more specific aspects, remember to take a deep breath and relax. Yes, there are many details you'll need to consider, but with enough forethought, you'll learn how to navigate the hoops and challenges that come with uprooting your normal day-to-day.
This leads us to our first tip: start planning early! It can be easy to put off planning for "another year" when you're in the thick of working, especially as you close in on retirement, but the reality is, the sooner you form a tangible game plan, not only will you give yourself time to account for all the little details involved, you'll also have something incredible to look forward to an stay motivated for!
While other countries can make relocating a significant hassle, the Dominican is incredibly welcoming and encouraging of outside investors, which means you'll have a much easier time settling in. Spend some time doing your homework in advance (just like you may be doing now), and you'll be pleasantly surprised by how fast things can come together.
Finances
It should come as no surprise that one of the biggest aspects you need to account for when preparing for your move is your financial standing. Rather than seeing this as a negative, keep in mind that is entirely possible to move to another country and enjoy a wonderful quality of life without having millions in the bank. In fact, many expats that live within the Casa Linda community were pleasantly surprised to learn that they could afford their dream custom home and choose from our exceptional floor plans with prices that start as low as $184,600 USD. Lower home prices, combined with the general lower cost of living in the DR allow each dollar to go farther, meaning you might even be able to upgrade your lifestyle once you move!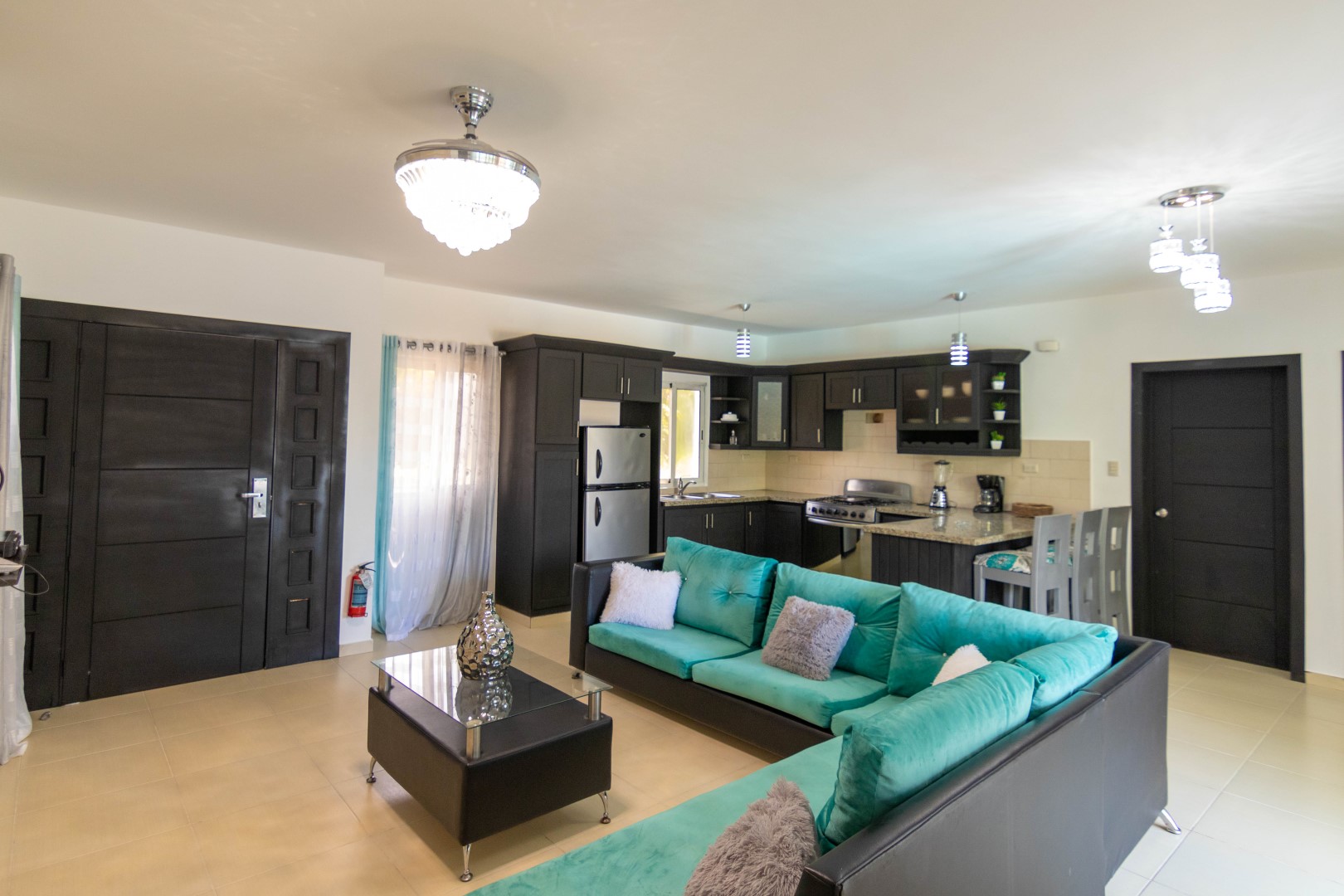 Health and Wellness
For many retirees, healthcare and medical assistance are a top priority both at home and most certainly when considering moving to a new country. Whether you have an existing condition or health needs or are simply thinking ahead to the future, the world-class medical system in the Dominican Republic alleviates any need for concern. The island is home to top-tier hospitals and medical facilities, as well as highly skilled doctors that offer service in both English and Spanish, meaning you'll always have the help you need when it matters most.
Lifestyle
Are you a busy bee that likes to keep active and on the go, or are you a little more laid back and looking forward to doing less in retirement? Knowing your preferred lifestyle will make it easier to find the right fit when you move abroad, as well as choose activities that are best suited to your preferences. The Dominican offers everything from fly fishing to beach lounging, so you'll never have an issue finding the right "something" to occupy your time!
Purchasing Property
Knowing the rules and regulations of your chosen destination when it comes to property ownership and citizenship is essential prior to moving. The Dominican Republic has no rules prohibiting foreign investments and offers a straightforward residency process for those wishing to live on the island full time.
Luxury Villas With Casa Linda
As a premier builder located on the north end of the Dominican Republic, Casa Linda is proud to create dream homes for our buyers. With multiple luxurious floor plans to choose from, as well as plenty of options for customization, living the life tranquilo (laid back and easy going) is simple. Add in a vibrant community, endless activities, and more and you'll wonder why you waited so long to join us on the island!
Ready to take the first step?
Contact Casa Linda to learn more about purchasing your dream home in paradise today!