Did you know that owning a luxury villa in the Dominican Republic can be far more affordable than you think? Located just outside of Cabarete, Casa Linda Quality Communities makes owning a luxury villa realistic and easy to accommodate within your budget. Don't get stuck overpaying and compromising on style; With Casa Linda, everything you need is right here, including 10 amazing floor plans to choose from! Read on to learn more about Casa Linda's luxury villas today.
Spacious Villas for You and Your Guests
At Casa Linda, we know that the freedom to build your future is important! That's why we offer over ten stunning villas, each one as luxurious as the next. Our custom homes are all created to be as comfortable as possible and even come with options for guest houses for those who want to make sure the family always has room to stay when they visit. With plenty of ways to customize and make the space your own, you'll be amazed how much you can enjoy Dominican living from as low as just $207,300 USD.
Our preset homes are also an excellent option for those looking for a taste of luxury. Casa Linda villas are designed to take in and celebrate the views that make the Dominican so unique. With large, expansive windows that hold the perfect view, you'll be able to bring the beauty of the outdoors inside, and surround yourself with a calming atmosphere that helps you live life to the fullest.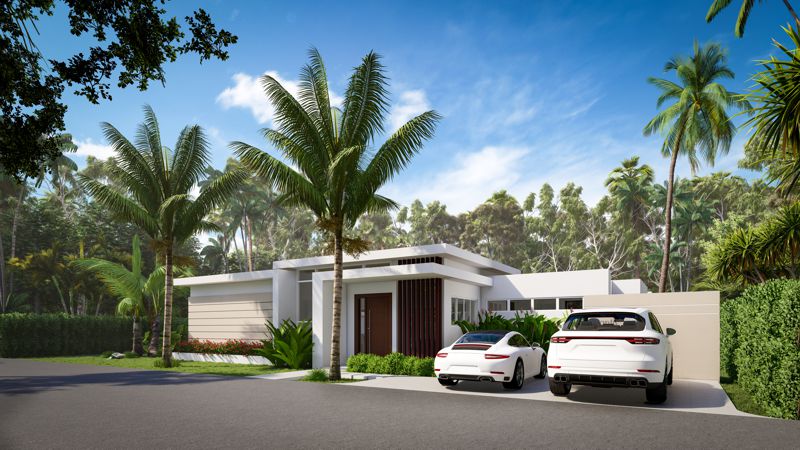 Enjoy the Easy Life in the Dominican Republic
Living in the Dominican Republic means taking things slow and enjoying every minute. Enjoying the sunset over the beach or getting to lounge by the pool all year round are just some of the perks of living in the DR. Casa Linda villas also offer a great, supportive community of ex-pats who are always open to new community members. Thanks to this vibrant community, there are great opportunities for socializing and creating friendships that will last a lifetime!
Ready to Learn More?
Casa Linda villas are ready for you! Explore your new life today by speaking to our team at Casa Linda.